printer friendly version
How biometric devices assist in reducing payroll cost
February 2007
Access Control & Identity Management
By using biometric technology CFOs, payroll administrators and controllers can eliminate the headaches of tracking employee's time and attendance.
From manufacturing to hospitality and hospitals, biometric terminals verify people, not cards or tokens. The multiple benefits of a hand geometry biometric system outweighs the costs associated to purchasing it.
Unlike badges, punch cards or other employee tracking devices, a biometric reader ensures that no employee can clock in or out for someone else. This guarantees that time fraud is eliminated and payroll costs are reduced. Because every person's hand, fingerprint, eye and face is unique, a biometric time clock provides a quick, accurate and reliable way to record in and out punches for each employee.
Payroll accuracy is ensured, as biometric readers require each employee to be present when signing in or out. As no cards or other credentials are needed, this mechanism eliminates 'buddy punching'. As a result, some companies report savings from 5% to 20% of total payroll cost. Using scheduling restrictions, unauthorised early in-punches and late out-punches are eliminated. Moreover, the hardware is typically less than 10% of the overall cost of a time and attendance system. This means that biometric readers can be affordably placed in multiple locations.
Many companies choose hand geometry because it eliminates buddy punching, eradicates the hassle and expense of lost or stolen ID cards and removes the cost of producing replacement cards. In addition, employees appreciate the fact that others cannot see their timecards and that their records will not become lost or stolen.
Biometrics ensures employees earn a day's pay only when they are present to do a day's work. Readers can be more than a simple time clock; the employee's in and out transactions can be transmitted to a company's time/attendance/payroll software. Multiple units can be networked into a central time and attendance record keeping system. Interface software can be tailored to meet multiple record keeping needs, including payroll and human resource management applications.
According to Frost & Sullivan's 2002 World Biometric Report, hand geometry readers continue to be the dominant biometric technology for access control and time and attendance applications.
There are many reasons for this:
1. Hand geometry readers positively identify users by analysing well over 90 separate measurements of the hand's length, width, thickness, and surface area. This information is compared against a previously stored 'template' in the reader's memory. As a result, the reader combines the flexibility of a full function data collection terminal with the sophistication of the most accurate identification technology available.
2. Hand geometry causes no resentment from employees because it is considered less intrusive than biometric devices that read fingerprints or scan the eye. Since the devices require only periodic cleaning, maintenance costs are low.
3. It is critical that any biometric terminal is designed to meet the needs of time and attendance. Systems can be as simple as a single clock, or multiple units can be connected at a variety of sites via RS485 cabling, Ethernet connections, various GSM, GPRS and dial-up modems as well as wide area networks.
4. Companies can elect to employ a full function time and attendance terminal that includes feature sets unavailable on other biometrics-based time and attendance terminals.
Hand geometry technology is so accurate and dependable that it is also used for security access at nuclear plants, critical government agencies, and at leading airports and harbours around the world.
Raymond Noppe is the MD of Uniclox.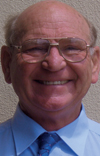 Raymond Noppe
For more information contact Uniclox, +27 (0)11 439 2000.
Credit(s)
Further reading:
A contact-free hotel experience
Issue 7 2020, Technews Publishing , Access Control & Identity Management
Check-in and go straight to your room without stopping at the reception desk at Hotel Sky in Sandton and Cape Town.
Read more...
---
AI digitises coronavirus management
Issue 7 2020, NEC XON , Access Control & Identity Management
NEC XON is using NeoFace Watch and specialised thermography cameras to measure temperature and identify employees and visitors.
Read more...
---
Combining visual and IR face recognition
Issue 7 2020, Suprema , Access Control & Identity Management
The FaceStation F2 offers face recognition and anti-spoofing performance.
Read more...
---
Anviz unveils FaceDeep5
Issue 7 2020, ANVIZ SA , Access Control & Identity Management
Anviz Global has unveiled its new touchless facial recognition identity management and IoT biometric device.
Read more...
---
Touchless biometric options
Issue 6 2020, Entry Pro , Access Control & Identity Management
When it comes to estate access control management, the foremost topic of conversation at the moment seems to be the importance of touchless biometrics.
Read more...
---
Fast access to Kevro production facilities
Issue 6 2020, Turnstar Systems , Access Control & Identity Management
Employee and visitor access at Kevro's Linbro Park premises in Gauteng is controlled through eight Dynamic Drop Arm Barriers from Turnstar.
Read more...
---
Know your facial recognition temperature scanner
Issue 6 2020, ViRDI Distribution SA , Access Control & Identity Management
Facial recognition with temperature measurement is, for the most part, available in one of two technologies – thermopile and thermography/IRT.
Read more...
---
Suprema integrates with Paxton's Net2 access control
Issue 6 2020, Suprema , Access Control & Identity Management
Suprema has announced it has integrated its devices with Paxton's access control system, Net2.
Read more...
---
Contactless check-in at hotels
Issue 6 2020 , Access Control & Identity Management
Onity has delivered the DirectKey mobile access solution to hotel chains around the globe, which allows for contactless check-in and property access.
Read more...
---
UFace facial recognition now in SA
Issue 6 2020, Trac-Tech , Access Control & Identity Management
Trac-Tech has secured the distribution rights to the UFace range of contactless biometric facial recognition and identity management IoT devices.
Read more...
---