printer friendly version
South Africans and security in Africa
February 2005
News
I have been doing work in Botswana, Lesotho and Namibia for some 15 years now, with extensive exposure to security in the region as part of this. At the end of last year I went up to Tanzania to do some CCTV training, courtesy of Siemens. While there, an ongoing trend that I have been seeing for the last few years became reflected in a more personal way. There were people who I knew from years ago in security whom I met again, heard about, or got the contact numbers for. This occurred on the plane, over dinner or in discussions over who was involved in projects.
South Africans in security have been involved in the whole of Africa in an increasing way over the past few years, but the increasing scope in the way they are doing it took me by surprise. Putting the unfortunate incidents of mercenaries and international sponsors aside, from Dubai to Zimbabwe, South Africans are playing an increasing role in protecting the resources and safety of the continent. Perhaps more so than any other nationalities. Where large multinational security organisations such as Siemens or Group4Securicor are working in Africa, they are often working through South African-based headquarters. It is not just large companies, even smaller companies and individuals are getting involved across the continent in a substantial and telling manner.
The security presence is dominated by mining protection, which has been one of the core South African competencies, but companies such as Siemens have moved strongly into areas of Government facilities including the reserve banks. Other major South African companies associated with security are also increasingly getting involved. The range of activities is vast and includes the traditional security areas of:
* Management services.
* Security services and manpower provision - getting better performers.
* System design and management.
* Installation.
* Training and resource building.
* Distribution of equipment and systems.
Angola, Ghana, Nigeria, Sierra Leone, Tanzania, Zambia, Zimbabwe and even the DRC are becoming common destinations for South African travellers. Even where other overseas companies are involved, often South Africans or South African products will feature. Our own products for the selection of CCTV operators and X-ray screeners have been used in seven African countries, the most recent of which involves a British organisation taking responsibility for the security of the ports in Sierra Leone.
Crime in Africa can be very different in nature to what it is in South Africa. Even in some of the poorest countries, the morality of the society and people in communities is way better than what we experience here, and the chance of theft or violent assault are less likely in comparison. Drawing parallels to situations in South Africa can become difficult because the same problems sometimes just do not exist.
However, the thread of best practice in security is something that everybody can believe in, and something the South Africans are often well placed to provide assistance with. South Africans are introducing world-class standards into operations that may be thousands of kilometres from the First World countries that typically expect these. The other dynamic is that people in Africa, including South Africa, are always eager to learn. The chance of improving oneself for development purposes has a real implication for the possibility of generating more income, but just the chance for self-growth and to feel additional pride in what people can accomplish is a powerful driver. What I am finding interesting is that companies operating in Africa recognise, possibly even more than those here in Johannesburg, the importance of human factors and having the right people selected and trained to get desired standards of performance.
South Africans do well because they have a better appreciation of the cultural and business dynamics in Africa. They tend to handle the rougher conditions more readily and are focused on operational solutions. Following the tragic crash of the Air France Concorde, there were interviews with passengers who were on the next Concorde flight to New York before all of these were grounded. The response of the one South African passenger interviewed struck me - "I am South African, we will fly on a broom stick to get there if necessary." South Africans are also often more patient and willing to work through issues, and are prepared to say what they think possibly leading to being perceived of as having more trust and integrity. Importantly, South Africans are prepared to give a better deal based on more affordable overheads than many international rivals.
There are obvious needs to be careful in business practices and, like many other countries, to avoid the potential pitfalls of corruption. However, South African companies and individuals are demonstrating that it is possible to do ethical business in Africa and this can be accompanied by prompt and reliable payment.
Despite the initial successes, it is clear that future prospects are going to call for more intensive and unique skills. Managing projects in Africa and arranging and getting resources can be a major challenge in itself. As more international competitors see Africa as a prospective market, competition is going to hot up and the service provided is going to need to be differentiated. The diplomacy and negotiations that go into gaining and managing projects is increasingly becoming more critical as African clients become more sophisticated and demanding in their expectations. However, South Africans have an emerging market on their doorstep and it is clear that the rest of Africa is going to provide a major source for market growth for South Africans in the future. What is also clear is that South Africans are uniquely positioned to provide the services that the rest of Africa requires.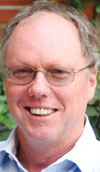 For more information, contact Craig Donald, Leaderware, 011 787 7811, craig.donald@leaderware.com, www.leaderware.com
Credit(s)
Further reading:
New hires at iPulse
Issue 7 2020, iPulse Systems , News
iPulse has welcomed two new employees into its ranks. Shai Weil has been appointed as operations director, while Corneli Botha is the new customer sales liaison.
Read more...
---
HID Global acquires Access-IS
Issue 7 2020, HID Global , News
HID Global acquires provider of miniaturised reader devices that combine key technologies for mission-critical markets.
Read more...
---
Securing digital transformation
Issue 7 2020 , News
Schneider Electric partners with Fortinet to strengthen ability to secure operations across the business lifecycle and unlock the advantages of a secure IIoT.
Read more...
---
Suprema integrates with Paxton's Net2 access control
Issue 7 2020, Suprema , News
Suprema has announced it has integrated its devices with Paxton's access control system, Net2.
Read more...
---
Free cybersecurity courses
Issue 7 2020 , News
Check Point Software partners with Harvard and MIT-founded edX to deliver free online courses to help close the cybersecurity skills gap.
Read more...
---
Fidelity partners with Auto & General Insurance
Issue 7 2020, Fidelity Security Group , News
Fidelity Services Group in partnership with Auto & General Insurance has launched Fidelity InSure, a comprehensive vehicle, home, and building insurance offering.
Read more...
---
More apps for open camera OS
Issue 7 2020 , News
The App Challenge will result in 21 new apps running on the Security & Safety Things' camera OS, based on the Android Open Source Project.
Read more...
---
Milestone Systems announces Thomas Jensen as new CEO
Issue 7 2020, Milestone Systems , News
Milestone Systems announced that its board of directors has appointed Thomas Jensen as chief executive officer. Jensen will assume the role on October 1, 2020.
Read more...
---
Suprema announces its first virtual event
Issue 7 2020, Suprema , News
Suprema will be hosting its first virtual event, Suprema Connect 2020, which is scheduled to take place over one month from September 15.
Read more...
---
From the editor's desk: Waiting for PoPI
Issue 7 2020, Technews Publishing , News
A while ago we heard of yet another cyber breach, this time from Experian.
Read more...
---