printer friendly version
AVSEC review
January 2010
News
The premier aviation security event internationally, Avsec World, was held from 10 to 12 November in Cape Town. Airlines now spend US$5,9 billion a year on security.
Avsec World hosted a range of delegates from different countries, aviation regulators, industry bodies, airlines, and exhibitors. This variety reflected the diversity of the industry and the prominence of the event in shaping strategy and policy. Guenther Matschnigg in a keynote address at the conference noted that airlines now spend US$5,9 billion a year on security indicating the scope of the industry.
The impressions generated from the conference were that there have not been any recent major technology breakthroughs that are impacting on the industry. Rather, having to deal with the current economic climate severely affecting aviation is causing the industry to think how it can deal at a systems and policy level to deal with the challenges.
Giovanni Bisigani, IATA's director general and CEO is quoted in a news brief as saying that security remains a top priority along with safety and environment responsibility despite the losses. He notes that "the priorities will not be compromised. The financial crisis makes it more important than ever for regulators, security agencies, airports and airlines to work together and to work smarter to ensure that every dollar spent brings benefit."
While the ever present terrorist threat is acknowledged, the lack of a major incident over the last year or so seems to have given the industry a chance to try and consolidate and rationalise. With the court convictions of the UK terror suspects implicated in trying to use liquid explosives happening only a few weeks ago, the focus is on dealing with the immediate threat of cost containment. Matschnigg noted in his address, "It is time to eliminate ineffective and costly duplication of aviation security procedures. They are costly for airlines and a hassle for our passengers but do nothing to improve security. Harmonisation, efficiency and cost effectiveness are the key to keeping aviation secure."
IATA reports that it and the Aviation Security Executive Group has developed a strategy based on five key criteria. A number of these have a common theme of trying to standardise approaches to aviation security at regulatory, industry and airline levels. This standardisation is seen to be an attempt to define more clearly what is expected in the industry, reduce unnecessary and costly practices, reduce overlap and avoid the costs of duplicating functions, and to link clearly to operational concerns. It is interesting seeing this example of an industry trying to shape and rationalise regularity policies at an international level to manage a global business. It indicates how leadership in aviation has a more strategic perspective than many industry sectors.
Criteria highlighted in the IATA strategy include adopting a threat-based and risk managed approach. This is aimed at providing an holistic security management system which can be integrated in to national regulations. Another criterion calls for closer interaction with industry when national regulators are involved in passing legislation. This is so there is more common agreement on the regulatory framework that is produced. IATA has also emphasised the need for a greater sharing of knowledge and experience of operational impact when developing regulations, with a concern expressed about "regulators exercising caution before introducing even small regulatory or procedural changes which cost millions of dollars for airlines to test and implement."
The theme of consolidation and working smarter also came through in the presentations and discussions at Avsec, with many papers looking at integrated solutions and systems. Another slant is on the increased use of security to assist in creating a more amenable environment to make the travel experience better. The better the experience travellers have, the more business is expected including in the retail environments within the airport and duty free areas. Improved security handling is seen to make people feel happier, make more time available in retail areas within the areas, and ultimately more return.
While there is an IASA emphasis on the use of innovation and technology to support continual security improvements, and implementing cost-effective and efficient measures, many of the new technologies to deal with current challenges are still under development. One such area is the differentiation and detection of liquid explosives from other liquids within the X-ray environment. While specialist companies claim to be able to evaluate bottles individually, use of standard X-ray screening to pick this up is still under development, although solutions are promised within months rather than years. Automated detection of threats is also still a future product development. Ironically, with all technology available, one of the more interesting developments has been the increase in the use of dogs to detect explosives in cargo.
It is clear that the aviation industry is going through a period of consolidation. The continued economic recovery will provide some stimulus to the industry. With the 2010 FIFA World Cup in South Africa, we will perhaps be placed to be one of the key players in balancing these dynamics with the need for high security. Having Avsec World in South Africa places us in a good potential position to apply what has been talked about during the conference and come up with effective and innovative security solutions.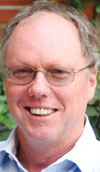 Dr Craig Donald
Dr Craig Donald is a human factors specialist in security and CCTV. He is a director of Leaderware which provides instruments for the selection of CCTV operators, X-ray screeners and other security personnel in major operations around the world. He also runs CCTV Surveillance Skills and Body Language, and Advanced Surveillance Body Language courses for CCTV operators, supervisors and managers internationally, and consults on CCTV management. He can be contacted on +27 (0)11 787 7811 or craig.donald@leaderware.com
Credit(s)
Further reading:
Key criteria in the selection of CCTV control room operators
Issue 5 2020, Leaderware , Editor's Choice
Some people are better at aspects of the job of CCTV operator than others, and some companies put in a lot more effort in choosing their operators than others.
Read more...
---
SABRIC annual crime stats 2019
Issue 5 2020 , News
SABRIC, the South African Banking Risk Information Centre, has released its annual crime stats for 2019
Read more...
---
From the editor's desk: We're back!
Issue 5 2020, Technews Publishing , News
Welcome to the fifth issue of 2020. If years were people, 2020 would have been hung, drawn and quartered...
Read more...
---
XtraVision moves to new premises
Issue 5 2020, XtraVision , News
Hot on the heels of the company changing hands, XtraVision, a distributor of electronic security and fire solutions in Africa and South America, has relocated.
Read more...
---
20 years of innovation in security and biometrics
Issue 5 2020, Suprema , News
Founded in 2000, Suprema has built a sales network in over 140 countries and has over 1 billion users.
Read more...
---
Fidelity ADT and Vumacam join forces
Issue 5 2020, Fidelity ADT , News
Fidelity-ADT recently partnered with Vumacam to roll out a surveillance network of cameras across a number of southern suburbs in Johannesburg.
Read more...
---
Dahua launches ECO Partner Programme
Issue 5 2020, Dahua Technology South Africa , News
Dahua Technology has launched its new technology partner programme, the Dahua ECO Partner Programme.
Read more...
---
Suprema unveils Suprema G-SDK
Issue 5 2020, Suprema , News
Suprema's latest software development kit (SDK), Suprema G-SDK, allows Suprema devices to be seamlessly integrated with third-party software.
Read more...
---
New smart alarm solution with video verification
Issue 5 2020 , News
IDS has released the 806, a new 8-zone alarm solution based on 20 years of experience and over 1,5 million IDS805 installations.
Read more...
---
From the editor's desk: Sustaining security and sanity
Residential Estate Security Handbook 2020, Technews Publishing , News
Sustainability is a critical component of almost anything in these days of a tanking economy, boosted by COVID-19, which is given further emphasis by the economy being further hammered by the 'cure' for ...
Read more...
---