printer friendly version
BitDefender's three options
May 2009
Cyber Security
Given the amount of malware and ­information thievery that abounds, ­securing all your computers, at work and at home is no longer an option. ­BitDefender has a cost-effective option to suit any pocket.
BitDefender started 2009 by releasing three new products in its IT security range. The products cover the basic security needs any PC should have, through to the top-end solution that covers every angle of PC or laptop security and maintenance.
BitDefender Antivirus 2009
Starting at the bottom, BitDefender Antivirus 2009 provides realtime protection to PCs and laptops, protecting users from viruses, spyware, phishing attacks and identity theft. This type of protection should be seen as a starting point for those who use their computers often and rely on the Internet for surfing and e-mail. The product installs easily and updates itself automatically (as long as you have a valid licence), without hindering normal operations.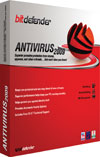 BitDefender Antivirus 2009 scans all Web, e-mail and instant messaging traffic for viruses and spyware, in realtime, ensuring you do not unexpectedly download any nasty surprises. It also blocks any attempts at identity theft (known as phishing) and the company says it can prevent personal information from 'leaking' via e-mail, Web or instant messaging.
Users can also use the 2009 product to encrypt their instant messaging conversations in the latest Yahoo and MSN messaging applications. Critical for gamers, Antivirus 2009 reduces the load and restrictions it places on your system and avoids asking for user interaction while games are in progress – without reducing its effectiveness.
Laptop users will be pleased the new Laptop Mode is designed to help prolong battery life.
To make managing multiple installations easier, BitDefender's Family Network Protection allows one user to manage the security of their home or small business network from a single location. BitDefender software on other computers in the network can be remotely configured, while tasks such as scans, backups tune-ups and updates can be run on-demand or scheduled to run at set times when no-one is using the systems.
A bonus for multicomputer households or small businesses is that BitDefender has tripled the value of this product by allowing users to use the same licence on three computers.
BitDefender Internet Security 2009
Taking one's IT security to the next level, BitDefender Internet Security 2009 delivers the same protection as AntiVirus 2009, plus a few additions.
The new File Vault securely stores personal information or sensitive files on the user's computer, preventing hackers or phishers from getting it surreptitiously. The firewall also automatically modifies its protective setting depending on the user's location to continually provide effective protection.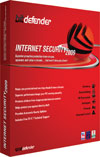 These two features alone make this version of BitDefender very useful for people on the move who use public wireless networks at airports or coffee shops. Additionally, the Wi-Fi monitor helps prevent unauthorised access to your Wi-Fi network.
It also adds anti-spam protection and the ability to enable parental controls and manage which websites are accessible to others. As with the previous version, BitDefender is allowing three users to install the software using the same licence key, making this a great buy for home or small business users.
BitDefender Total Security 2009
The top of the range in terms of small business and SOHO (small office, home office) protection comes from BitDefender Total Security 2009. This package provides comprehensive proactive protection as well as system maintenance and backup services.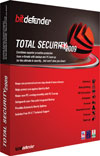 Apart from the features in BitDefender Internet Security 2009, Total Security adds a system maintenance aspect that offers a disk defragmenter, a registry cleaning utility as well as an application to erase IE users' cache and cookies. You can also use it to find duplicated files on your hard drive and delete them – although caution is advised when doing this; make sure you know the file is unnecessary.
The product retains its backup facility from the last version, allowing you to reliably back up data from set locations. A management utility allows users to schedule backups and restore files easily.
Each product is set to update itself hourly and ensure you are protected against the latest threats without pushing a button. Lost program files are not a problem either. In the rare event of file damage due to PC problems, BitDefender automatically repairs and updates itself.
Whichever product suits one's pocket or needs, the simple fact is that users going online or sharing files by whatever means with other people need to protect their computers from the myriad of malware that seems to be floating around the ether. The product has direct representation in South Africa as well as a local support desk.
For more information contact BitDefender, +27 (0)11 789 6181, sales@holton.co.za, www.bitdefender.co.za
Further reading:
SecurityHQ to enhance crucial security operations in southern Africa
Cyber Security
SecurityHQ helpsbusinesses detect,respond to and mitigate the growing number of cyber threats targeting the region.
Read more...
---
Managed cybersecurity for every business
J2 Software Cyber Security
J2 is a cybersecurity-focused technology group founded in 2006, serving over 200 customers on three continents.
Read more...
---
Services to get things done
J2 Software Cyber Security
The world has seen exponentialgrowth in cybercrimes. Syndicatesand individuals have turned to ourhyper-connected world to profitfrom our shortcomings.
Read more...
---
Saving MSPs' time and money
Cyber Security
New research from Acronis dives into critical issues facing MSPs, including cybersecurity attacks, vendor sprawl, remote work, lack of trust and managing SaaS tools.
Read more...
---
Three common schemes of business email compromise
Cyber Security
Between May and July 2021, Kaspersky products prevented more than 9500 BEC attacks globally, including those against businesses in air transportation, industry, retail, IT and delivery.
Read more...
---
A back to basics layered approach
Cyber Security
Cybercrime has risen exponentially since the start of the global pandemic. While no security is foolproof, crafting a security posture with multiple layers, built on the basic tenets of cybersecurity is certainly a good start.
Read more...
---
Security monitoring of user behaviour
Cyber Security
SaaS Alerts has released the capability for managed service providers to monitor the user behaviour associated with their instances of IT Glue, the IT documentation platform for MSPs.
Read more...
---
Prevention is better than cure
Cyber Security
Ransomware incidents 'exploded' in June 2020, which saw twice as many ransomware attacks as the month prior, taking advantage of remote workers being away from the help of IT teams.
Read more...
---
Cloud vulnerabilities: what CISOs need to consider
Cyber Security
With the digital transformation and an acceleration of modern technology, there has been a vast increase in security issues that chief information security officers (CISOs) have had to face.
Read more...
---
A ransomware crisis plan is now a business imperative
Arcserve Southern Africa Cyber Security
The digital era has ushered in a period of massive disruption, enabled by connection and access to information like we've never seen before.
Read more...
---