printer friendly version
Biometrix 2008 Conference Agenda
July 2008
Conferences & Events
Conference chair: Darren Smith, MD Technews Publishing
07h30-08h30 Registration
0845 Introduction
Darren Smith, MD Technews
09h00
Market overview: Biometrics, security trends, emerging technologies and compliance/privacy issues? 
Naeem Seedat, associate director in the Advisory Practice of PriicewaterhouseCoopers South Africa, will explore the business imperatives driving the adoption of identity and access management and the subsequent use of biometric technology. Naeem will cover industry trends, emerging technologies, compliance and privacy issues and as well as practical considerations to be taken into account when using biometric technology.
Naeem Seedat, associate director in the Advisory practice of Pricewaterhouse Coopers
09h45
Best Practice: Selecting the right biometric technology for your application
South Africa is a world leader in the application of biometrics within both the public and private sector. Extensive local experience of implementing and managing biometric solutions means that SA's adoption of biometrics is significantly, and perhaps surprisingly, more advanced than in Europe or America. As the use of biometric technology in SA becomes increasingly more widespread, there is therefore substantial commercial benefit in leveraging local knowledge in terms of selecting the right biometric to use for your application. Gary Jones, MD of the Ideco Biometric Security Solutions Group, discusses understanding how you can overcome challenges in difficult applications; and why certain biometrics are more effective than others.
Gary Jones, managing director: Ideco Biometric Security Solutions
10h30 Refreshments
11h00
Case study: How to ensure a successful biometric implementation
A candid case study on a biometric implementation highlighting the issues to consider and the pitfalls to avoid in order to ensure a successful implementation and end result.
Tommy Laubscher, manager Mining Division: Saco Systems
11h45
Blue sky: Non-attached biometric authentication technology
The sophistication of Internet banking and e-commerce fraud is continuously increasing. Staying abreast of fraudsters is insufficient and new technologies and techniques are continuously required to keep ahead of fraudsters and hackers. Solutions now exist for your bank and e-commerce sites to render phishing and impersonation obsolete through the use of non-attached biometric solutions. Glenn Kieser discusses non-attached biometric authentication technology.
Glenn Kieser, account manager - Services Sector: Siemens IT Solutions and Services, Siemens - South Africa
12h30 Lunch
01h45
Reducing fraud with voice biometrics
Biometric voice verification, when used properly, can help organisations lower costs and fight ID fraud. Carlos Gonçalves, chief technology officer, Intelleca will present a comprehensive overview of speaker verification technology, and its applicability to the South African context is presented. Carlos will explain how voice biometrics can help reduce fraud by quickly confirming caller identities while cost-effectively complying with corporate security standards.  
Carlos Gonçalves, chief technology officer, Intelleca
02h30
Context: Why care about strong personal identification if you do not know who your users are?
Karel Rode, principal consultant for the security practice at CA Africa, will expand on the application of user authentication solutions, highlighting some questions on selecting the most applicable technical control/s for your business use cases. He will further challenge you to involve all stakeholders within the business, from accounting to HR, inclusive of IT operations as well as forensics so that the applicable technical solution is capable of addressing all aspects of user authentication and authorisation for the business.
Karel Rode (CISSP), principal consultant, Security Practice: CA Africa
03h15 Refreshments
03h45
Panel debate: Using biometrics as a tool in identity management
05h00-06h00 Cocktails and networking
Platinum sponsors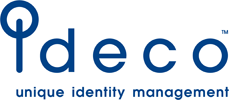 Gold sponsor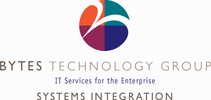 Silver sponsor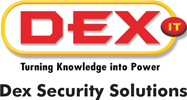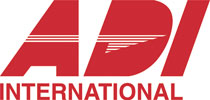 Further reading:
SMART Surveillance Conference 2023
Technews Publishing Editor's Choice Surveillance Conferences & Events
Some people think the future is all about cloud technologies, but the SMART Surveillance conference demonstrated that AI is making edge surveillance much more attractive, over distributed sites, than ever before.
Read more...
---
Milestone celebrates women in security
Milestone Systems Technews Publishing Editor's Choice News & Events Conferences & Events
The Milestone Systems' African team wanted to express their appreciation for the incredible contributions of the women in the security industry and held a breakfast in honour of the hard-working women in the industry on 8 August.
Read more...
---
Record number of visitors attend Securex South Africa 2023
Technews Publishing Securex South Africa Editor's Choice News & Events Conferences & Events
The turnout at Securex South Africa, held from 6 to 8 June 2023, was staggering, with a record number of 6401 Securex visitors crossing the threshold at Gallagher Convention Centre in Midrand.
Read more...
---
Connecting the ecosystem
Axis Communications SA Technews Publishing Conferences & Events Surveillance
The Connect by Axis function was aimed at discussing the latest solutions, technologies, and strategies shaping the surveillance industry's future with customers and partners.
Read more...
---
Dahua AIoT Summit 2023
Dahua Technology South Africa Surveillance Conferences & Events
Dahua Technology's annual summit recognised the company's partners and highlighted a variety of new products and solutions the company has on offer to specific verticals and the market in general.
Read more...
---
Robots: a security opportunity or a threat?
Editor's Choice News & Events Conferences & Events
Professor Martin Gill, Director of Perpetuity Research & Consultancy International and the School of Criminal Justice at the University of South Africa (UNISA), will be holding a Global Thought Leadership Security webinar on 22 June 2023 to discuss the contentious issue of robots operating in the security industry.
Read more...
---
UNISA sponsors Securex seminars
Editor's Choice News & Events Conferences & Events
As part of UNISA's 150-year birthday celebrations, UNISA has sponsored the Securex Theatre Seminar Programme, which will include a number of prominent industry specialists, academics and security practitioners focusing on a number of themes.
Read more...
---
The latest security trends at Securex South Africa 2023
Securex South Africa News & Events Conferences & Events Training & Education
Security technology evolves at a blistering pace, so it's important to keep up to date with changing trends in order to ensure maximised safety of human and personal assets. The Securex Seminar Theatre, powered by UNISA, is the place to be.
Read more...
---
The conduit to fire detection compliance
Securex South Africa Conferences & Events News & Events
To be held at the Gallagher Convention Centre in Midrand from 6 to 8 June 2023, Firexpo 2023 will include a line-up of trending technology and services, centred on ensuring the safety of a building's occupants.
Read more...
---
Providing an interactive branding platform
Securex South Africa News & Events Conferences & Events
Now in its 30th year of providing security technology and services providers with a platform for increasing their brand exposure, Securex South Africa will be held at the Gallagher Convention Centre in Midrand, from the 6th to 8th June 2023.
Read more...
---