printer friendly version
Card games
April 2005
Access Control & Identity Management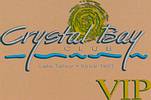 Creating and printing quality cards for gaming applications
Casinos large and small have a need for single- or multipurpose identification or loyalty cards for players and employees. Sophisticated gaming systems now depend on plastic cards to identify and track players. Traditionally, this card printing function has been outsourced, but affordable and efficient modern card printers make it possible to bring card printing back on site. Today's card printers are smaller, faster, more reliable, easier to use, and create much better quality cards than their predecessors.
Advanced technology options such as smartcard and magnetic stripe encoding allow for a wide variety of uses. A single casino may require cards that not only provide positive identification for employees, but also control guest access to hotel rooms, track meals and player activity, or limit employee access to certain areas. Whether the need is for high-security, tamper-proof encoded cards linked to a database or access control system, or simple monochrome player loyalty cards, there is a printer on the market to fit the application.
There are several points to consider that help determine which card printer technology is appropriate for a given application. Buying too much printer can result in bewildered users, while purchasing an underpowered printer can also lead to frustration. Ideally, a printer should meet today's needs, with enough room to grow into tomorrow's anticipated uses.

Card volume considerations
The number of cards to be printed - and how quickly the cards must be printed will help determine the type of printer required. A casino printing only 20 or so cards per week on site and on demand can easily get by with a single-sided printer, even if printing on both sides of the card. Putting the cards through for a second printing pass is not overly burdensome when there are only a small number of cards to print.
However, for a large casino with a need to print more than a few dozen cards a week, a dual-sided printer with an integrated flip-over mechanism becomes essential for creating cards in a timely manner.
A good rule of thumb is that when printing less than 12 000 cards a year, a smaller, single-sided printer will suffice. If a casino prints more than 12 000 but less than 30 000 cards annually, a printer with more advanced features, such as dual-sided printing, will be essential. And when printing more than 30 000 cards, a printer that prints on both sides and includes a dual-sided laminating station will fit the application. Such a printer can run 120 cards an hour and would typically be required at a large casino printing 30 000+ cards a year.
The Crystal Bay Club Casino, located on Lake Tahoe's North Shore in Nevada, uses two single-sided printers that are optimised for fast colour printing to create more than 100 000 player loyalty cards per year. The cards are pre-printed with the casino's logo, so only one pass is required to personalise the front of the card with each player's name and account number.
"Our goal in choosing the card printers was to provide on-the-spot player tracking cards for our casino guests," reports James Hunnell, acting slot manager for Crystal Bay Club Casino.
Barona Casino, located on the Barona Indian tribal lands, 30 miles northeast of San Diego, is one of the largest casino operations in California. The casino also issues personalised membership cards to players on demand via its Club Barona programme.
Barona Casino, like the Crystal Bay Casino, uses cards with a preprinted design rather than print the entire design at the time of issue.
"This saves us valuable time," reports Lee Skelley, assistant general manager of casino operations. "When you have people arriving by the busload, you need to process and issue the cards as quickly as possible. We chose to use preprinted cards because it would take 25 seconds to print the entire card in colour but it only takes five seconds to print the personalisation in one colour on the preprinted card."
Also, the per card cost for preprinted cards is considerably less than the cost of individually printing each card in full colour because of the large volume of cards involved.
Using several dozen single-sided, full-colour printers, Club Barona issued over 250 000 personalised membership cards on site in the first year.
Card function considerations
The next consideration is how a casino intends to use the card. Will they be used strictly as employee identification cards, with no stored data, or will they be used for other functions such as access control, tracking player gaming activity, or even for accessing employee paychecks through ATMs?
Today's printers run from space-saving, simple monochrome units that can personalise a pre-printed colour card and add a bar code, to high-end units that render razor-sharp colour graphics and tamper-proof security features such as holographic image lamination and other security images that thwart would-be counterfeiters. Printer options also include magnetic stripe and smartcard chip encoders that provide multiple possibilities for card uses.
For example, the Crystal Bay Casino uses its printers to encode a magnetic stripe on the card that stores detailed information about each player.
The printers are used in conjunction with a specialised player tracking system that includes both hardware and software and is connected to a central database.
"We keep all the account information in a huge database that tracks everything from where a player lives to what they spend, their actual advantage playing table games, and how they play poker," Hunnell said. "All of this criteria would take a team of marketing people to assemble - and we can just track it with the cards."
Barona Casino prints photo ID badges to identify hundreds of employees as well as its service contract vendors. The casino also issues personalised membership cards to players on demand. Club Barona membership is free, and members earn points that can be redeemed for cash back, free meals, and merchandise as well as other benefits.
Upon becoming a member, each guest receives a plastic 'credit' card with his or her name and membership number printed on the front. The cards are magnetically encoded for accepting and recording data and automatically accumulate points as the cards are used. Members insert their cards into any slot machines they play and earn points for every dollar played. The cards can also be used at any of the table games.
The credit card-sized plastic cards are used to track millions of gaming dollars, with all the information stored in the Barona Casino's centralised computer system database. Besides using the cards to reward members, the Casino also tracks each card to research the popularity of individual machines, types of games, the number of transactions per card and more.
"From the customer's perspective it is quite simple," explains Skelley. "Upon arrival, guests fill out a brief form or use their driver's licence for application. The host or hostess enters the information via a PC keyboard, then prints a personalised membership card and provides the guest with instructions on how to use it. The whole process takes just a minute or two."
Initially the Club used blank white plastic cards that incorporated a bar code. With the installation of the new gaming machines, magnetic striped cards were required.
Ease-of-use considerations
A card printer needs to be especially easy to use if it will be operated by more than one person, or by someone who is not overly computer and printer savvy. Such a card printer should be simple to use right out of the box, with a minimal learning curve.
User-friendly printer features to look for include self-feeding devices, easy access clamshell designs, easy-to-use 'load and go' ribbon cartridge systems, quick reference guides, and printer drivers with built-in installation wizards. Other user-friendly features include low maintenance designs, LED indicators for instant printer status, and self-cleaning cartridges that remove dust on cards before printing, minimising problems caused by contamination.
At Crystal Bay Club Casino, more than 300 cards are printed every day by 18 staff members ranging from seasoned managers to entry-level employees. The casino's two Zebra printers are networked so that users can print from any terminal at the casino.
"Everything is integrated. The ease of the system is a beautiful thing," Hunnell says.
New technologies such as RFID (radio frequency identification) add simplicity and security to card printing. New intelligent printing systems incorporate such RFID technology to minimise the need for user intervention. For example, RFID enables automatic driver configuration, automatic ribbon type detection, enhanced image quality, 'load and go' operation, ribbon low notification, and more accurate colour printing.
The RFID technology also ensures that only authorised users can access a printer. Printers are configured to reject any ribbon that does not have a specific RFID-tagged ribbon installed.
Printing location considerations
If your casino is large or has several far-flung offices, another factor to consider is whether you want to print all the cards centrally, in a main reception office, or if the cards will be printed at various areas throughout the casino. The essential question is, how quickly do your cards need to be in the hands of their users?
A large casino may print cards at a variety of sites throughout its facilities, from the hotel reception desk to actual gaming tables, while a smaller casino may issue cards at a single, central player reception area.
The Barona Casino wanted to issue the membership cards as quickly and easily as possible. Its solution was to install several dozen card printers, equipped with magnetic encoders, at each of the casino's host stations in the entry area as well as other strategic locations throughout the casino.
Crystal Bay Club Casino uses two printers, but they are networked so that users can print from any terminal at the casino.
"We have also enabled our pit to print cards for the blackjack players," Hunnell notes.
Casinos using an Ethernet network can also take advantage of printers with new built-in Ethernet capabilities provided as a factory-installed option. This can be an effective way to connect remote printers to a common database.
Built-in Ethernet functionality gives users greatly enhanced operational efficiency, especially for large casinos with multiple printers. Having multiple printers on the network allows printing to continue even while a ribbon is being replaced on one printer. This redundancy also increases overall system reliability, because any PC can print to any card printer on the network. That means an immediate rollover to working machines in case of technical issues with a PC workstation or a printer is possible with this configuration.
Card durability considerations
Last, but not least, before purchasing a printer, you should ask yourself how long you expect your cards to last. Will they be replaced annually or less often?
Most driver's licences and other 'hard cards' found in wallets and purses have the same physical dimensions. This is the standard CR-80 card, measuring about 85,5 mm x 54 mm and 0,75 mm thick.
As a guideline, an unlaminated card can be expected to withstand 300 swipes through a magnetic stripe reader before it is scratched. After laminating, however, the same card can handle up to 50 000 swipes before being damaged. Most leading card printers have the capability to apply protective overlay varnish with or without holograms. This application is adequate for cards that need to last less than two years.
Depending on volume and how quickly a given organisation needs to print cards, there are printers that laminate one side at a time or both sides at once.
In summary
Being aware of the new available card printing technology is key to finding the correct printer for a casino application. It is also important to choose a printer dealer who will demonstrate each recommended printer and its features. Asking to print a few cards before purchasing any printer ensures that the printer eventually purchased is intuitively constructed, easy to use, and performs to its stated specifications.
For more information contact Robert Anderson, director of marketing, Zebra Card Printer Solutions, 091 805 579 1800, [email protected]
Further reading:
Paxton opens first experience centre in South Africa
Paxton News Access Control & Identity Management
The new Paxton Experience Centre in Johannesburg is now open and welcoming security installers and end users who want to see Paxton's products in action.
Read more...
---
Securing a luxurious residential estate
Turnstar Systems Residential Estate (Industry) Access Control & Identity Management
Turnstar Systems recently partnered with Balwin Munyaka Residential Estate to secure the entrance to its Crystal Lagoon, ensuring only authorised residents and guests can access the site.
Read more...
---
Visitor management via QR code
ATG Digital Access Control & Identity Management Products
ATG Digital has launched its QR Code Reader to enhance access control's security and efficiency. The new QR Code Reader enables seamless, contactless access control, creating an efficient user journey.
Read more...
---
District secures activity centre
Paxton Access Control & Identity Management Products
Paxton's Net2 access control solution is a user-friendly and flexible networked access control system, which made installing and managing access control security at an activity centre straightforward.
Read more...
---
GardaWorld partners with Gallagher
Gallagher Access Control & Identity Management
Access control via facial recognition was at the top of GardaWorld's wish list, and Gallagher's integration with IDEMIA's VisionPass played a crucial role in delivering a seamless experience.
Read more...
---
ZK-IWB Series
ZKTeco Products Access Control & Identity Management
Experience the ultimate virtual meeting solution with ZKTeco's ZK-IWB system. Featuring a built-in 13-megapixel UHD camera and 6-microphone array, the solution ensures clear audio and video experiences with an 8 metre pickup distance.
Read more...
---
Security for critical industries
ZKTeco Government and Parastatal (Industry) Access Control & Identity Management
The traditional reliance on human observation and physical presence for security is being complemented and, in many cases, replaced by biometric technology to enhance risk management and ensure comprehensive protection.
Read more...
---
Access to nuclear plants
Suprema Access Control & Identity Management
Korea Hydro & Nuclear Power was in need of a fully redundant access control system that should provide enhanced performance while still being able to interoperate with existing equipment.
Read more...
---
Secure your site during outages
Paxton Access Control & Identity Management
The PaxLock Pro range is our collection of wireless, battery powered smart door handles. They are efficiently designed to consume minimal energy to operate, and the batteries generally last around two years.
Read more...
---
Securing data centres and control rooms
Access Control & Identity Management
The demand for data centres and control rooms to store and manage digital information is at an all-time high, however, the rise in cyber threats and physical security risks has raised concerns about how companies can effectively protect these vital infrastructures.
Read more...
---