printer friendly version
Increase in gas usage sparks drive for new safety standard
June 2004 Fire & Safety, Entertainment and Hospitality (Industry)
The trend towards using gas as the fuel of choice in many new restaurants and hotels in the Western Cape is sparking a drive towards enhanced safety standards, says SureGas chief executive Simon Steward.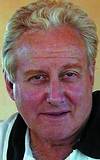 Simon Steward, SureGas
The main obstacle to the use of gas, according to comprehensive research conducted in SA, is safety - or, at least, the perception that people have towards the safety of working with gas, Steward continues.
This very important finding, combined with the fact that industrial and commercial use of gas currently accounts for more than 80% of the volume gas in South Africa, makes gas safety all-important in environments where the implementation of the Occupational Health and Safety Act (No 85 of 1993) is mandatory or where various SABS codes of practice involving gas must be observed.
"While it is true that many aspects of safety in the South African workplace are controlled by quite a sophisticated legal framework, it must be noted that legislation and regulations governing gas safety are still at an early stage of development when compared with the major gas using countries.
"Much has been documented about the installation of gas by qualified installers in terms of normal corporate governance, but what is lacking in SA is significant legislation or codes of practice dealing with measures that should be applied after the completion of gas installations. This is a critical deficiency because human error as well as normal wear-and-tear are common, and situations can develop that result in loss of life or significant damage to property."
According to Steward, hotels, casinos, shopping malls, conference centres and restaurants in Africa and the Middle East are setting new safety standards for tenants and the public thanks to the installation of the SureGas gas safety system.
The SureGas system, which is custom-made to fit each application individually, provides gas users with the assurance that appliances and their associated supply lines are leak-free and safe to use in industrial kitchens, restaurants, fast-food outlets and other places where viands are prepared or sold.
Within the hospitality industry, the SureGas system is installed in nine Legacy Hotels & Resorts International hotels including the prestigious Michelangelo in Johannesburg and Royal Palm in Tanzania as well as the Mina A' Salam (in the Madinat Jumeirah complex in Dubai); the Arabella Sheraton, Radisson Hotel, Mount Nelson and Cape Grace (all in Cape Town); and several Southern Sun and Protea Hotels.
On the retail front it can be found in many shopping malls including the local Canal Walk at Century City, Gateway Mall in Durban and Clock Tower at the V&A Waterfront, Melrose Arch in Gauteng as well as the Madinat Jumeirah Souk complex in Dubai. Within this prestigious $500 million property development, SureGas has been awarded two major tenders. Firstly, in the Madinat Jumeirah Resort which comprises two hotels, a banqueting hall, a health spa, shopping mall and between 20 and 30 restaurants as well as villas. Secondly, the Al Murooj project which consists of 649 luxury flats, a hotel and several restaurants.
Global Resorts, (Caesars), has also appointed SureGas to install atmospheric sensors in all of its restaurants in the Caesar's Casino complex in Gauteng based on the performance of a similar system designed by the company for the leisure group's Botswana International Conference Centre in Gaborone.
David Harriss of Legacy Hotels & Resorts International's Development & Technical Division says the group was very mindful of its responsibility to guests and staff, particularly when it came to their safety on group premises.
"Liquid Petroleum Gas (LPG) is an essential part of all our hotel kitchens. It can be dangerous if not correctly installed, maintained and used. If these three factors are properly attended to then it is a safe, clean and efficient energy service.
"In the hotel environment there are many safety concerns for both staff and guests. The SureGas system allows peace of mind, knowing that top quality controls are in place to minimise any LPG leak risks. SureGas has proven to be a reliable and competent supplier which strives to ensure customer satisfaction, even when the problems encountered are not its direct responsibility," he said.
Miles Thompson, owner/operator of the Nando's fast-food outlet in Canal Walk, says, "Peace of mind is one of the great advantages of the system, as I can rest assured it will provide early warning of any gas surges or leaks. In addition, the system can highlight equipment failures or incorrect settings - indispensable from not just a safety point of view but also efficiency and cost effectiveness in the running of my business."
Gavin Low, the operator of the Mexico Spur in the complex, estimates that his monthly gas bill of R6000-R7000 would be at least 10% higher without SureGas technology. "Gas is our primary cooking tool, so it is a huge advantage to know that costly and potentially hazardous leaks, even marginal ones which previously might have been overlooked, are eliminated by the automatic safety system," he says.
Steward points out that the company's safety products are suitable for users of all popular types of gases, including LPG, butane, propane, natural and coal gas. They have been tested and are in compliance with SABS as well as relevant European/Australian standards. SureGas is an ISO 9001-2000 certified company.
For more information contact Simon Steward, SureGas, 021 531 7462.
Further reading:
Incorporate fire safety in the design phase
Fire & Safety
ASP Fire CEO Michael van Niekerk says companies can prevent their infrastructure project from going up in flames by incorporating fire safety in the design phase.
Read more...
---
Fire-fighting force at Vergelegen
Editor's Choice Fire & Safety Residential Estate (Industry)
Vergelegen wine estate in Somerset West, and its neighbours, are set to enjoy greater peace of mind this summer, thanks to the delivery of a brand new fire truck .
Read more...
---
Rhino103 extinguishing control panel
Technoswitch Fire Detection & Suppression Fire & Safety Products
Technoswitch has released the Rhino103 extinguishing control panel range, designed and manufactured in South Africa to comply with EN54 parts 2 and 4, and EN12094.
Read more...
---
Technoswitch partners with Ciqurix for video fire detection
Technoswitch Fire Detection & Suppression News Fire & Safety
Technoswitch is pleased to announce the signing of an exclusive distribution agreement with Ciqurix (UK), a leading supplier of video fire detection products.
Read more...
---
Fire protection for new Fuchs warehouse
Fire & Safety
The new warehouse at Fuchs Lubricants South Africa in Isando, Johannesburg, not only incorporates the latest technology but complies with stringent fire detection and prevention requirements.
Read more...
---
Fire-safety risks during load shedding
News Fire & Safety
The current load shedding implemented by electricity utility Eskom, as it faces unplanned breakdowns, poses a heightened fire risk for homeowners and their families.
Read more...
---
Mount Nelson opts for cloud surveillance
CCTV, Surveillance & Remote Monitoring Entertainment and Hospitality (Industry)
IOT Revolution Technologies, in partnership with MeyCom, will be implementing over 250 cloud driven Verkada cameras at the Belmond Mount Nelson Hotel.
Read more...
---
FlameSpec flame detectors from Technoswitch
Technoswitch Fire Detection & Suppression Fire & Safety
The FM-approved FlameSpec detectors address slow-growing fires and fast eruptions of fire while maintaining high performance and reliable detection in all weather and light conditions.
Read more...
---
Improved hydraulic performance and efficiency
Johnson Controls Global Products Fire & Safety
Tyco 5.8K LFII sprinkler from Johnson Controls Global Products brings improved hydraulic performance and efficiency to residential fire protection.
Read more...
---
One-bolt coupling
Johnson Controls Global Products Fire & Safety
The G-Fire One-Bolt Figure 579A is a grooved, rigid coupling ready for out-of-the-box, push-on installation including self-lubricating gaskets for a smooth installation experience.
Read more...
---