printer friendly version
Personnel selection methods
October 2002
News
The selection and placement of personnel varies in companies from a casual acceptance to a sophisticated and expensive assessment process. Doing key things right, however, can save a considerable amount of money, time, and the inconvenience of doing it all again if the person is unsuitable for the position.
Added to this is protective legislation that is increasingly in favour of the rights of employment and a resultant difficulty in getting rid of people who turn out to be inappropriate.
Selection should occur after a thorough job analysis of the position and its requirements. Without such a job analysis, one cannot be clear about exactly what the position is going to involve. I have seen a number of occasions where people have recruited on the basis of a job title with little comprehension of what the person will actually do once they are hired.
In some recent work in the UK around X-ray screeners and other security positions, a notable feature has been the in-depth focus of the job analysis into these areas before anything else can progress. The job analysis provides you with the work context, tasks, production processes, key work interfaces, skills and skill levels, and types of decisions and actions taken by people as part of their ongoing work responsibilities. The job analysis allows you to identify the competencies on which the selection process is based. You may need this profile to base any subsequent justification of your decisions, including legal challenges.
The selection process
There are a number of methods that go into making up the selection process. Techniques used should be valid and fair according to the competencies on the job, they should be easy to apply and understand, they should complement each other, and they should allow use of internal resources where possible. These techniques will vary in their effectiveness and cost - these two not necessarily being related to one another. The selection and placement methods are briefly described below.
* Job advertisement - The screening process starts with the job advert. The clearer you are about the requirements for the job in the advert, the less you will have to screen out people. The advert starts a natural filtering process, although many people will try their chances no matter what. Poorly defined criteria in adverts, however, will promote a high number of inappropriate applications that will need to be sifted through.
* Application form - Application forms are part of the recruitment process for nearly all organisations. They provide some background and a context in which the applicant can be reviewed for suitability. Although broad in scope, they can be modified or designed to identify the necessary skills/experience and training requirements for the positions being applied for. Look at the way the form has been completed if literacy and report writing is a requirement of the job, and look for consistency of answers to identify any problem candidates. The application form can also contain questions that provide a legal safeguard for later actions - eg, false declarations in terms of prison terms, inappropriate qualifications etc.
CVs often accompany the application forms. Although one of the most in-depth sources of information on candidates, relatively high ratios of people are reported to distort or even openly lie about CV experience or qualifications. Verifying CV details can therefore be important. Consistency of work experiences, intervals where there is no activity, high job mobility, the absence of references, reasons for leaving, and ambiguous or over elaborate wording are aspects to look for here. Check out the job designations in particular and clarify what people were actually doing as part of those roles. CVs provide interview cues and questions and you can follow up on specific experiences, performance, or outcomes of activities in the interview situation.
* Reference checks - Background checks on the integrity of applicants is a useful technique and represents an entire industry in the US. In Europe and South Africa, however, it is increasingly becoming the focus of privacy legislation and practice. Aspects such as criminal records, credit history etc can be verified through third party agencies. In a time like the present where companies are more prepared to get rid of people rather than initiate formal legal proceedings for theft, reference checks can be a critical element in verifying integrity. However, as mentioned privacy issues can complicate issues from both the company requesting and that providing personal information and this area needs to be treated carefully.
* Polygraphs - A topical issue, polygraphs have a high social impact although their legal status and effectiveness is somewhat ambiguous. Used as the sole basis for rejection, they could lead to legal issues but a number of companies find them useful in preventing the wrong people from entering the organisation. Both previous criminal behaviour and intentions to commit crime are sometimes probed, as well as associations with criminal syndicate links.
* Psychological tests - Useful in determining both cognitive abilities and personality characteristics, psychological or psychometric tests provide indications that are otherwise difficult to obtain. Issues around culture fairness make them a potentially sensitive area; they need qualified personnel to administer them, and they can be expensive. Also, the practical implications of test results are often not made clear and there may not even be appropriate tests to measure the areas you are concerned about. However, properly selected and carried out, psychological tests can provide a useful contribution to appropriately profiled people with the right mental skills as well as the temperament to operate in the kind of environment they will be dealing with.
* Competency exercises - One of the most effective methods of assessing candidates, these can include exercises which sample actual work content or simulate the kind of competencies required for the job. With work samples, candidates are given tasks they could be expected to do on the job and they are measured by how well they accomplish it. Simulated exercises include such things as an in-basket where people are required to process and make decisions on documentation simulating work requirements, or perform on an instrument such as SAMAE for CCTV operators that assesses observation skills and vigilance levels. Assessment centres may combine a number of such exercises, including interpersonal interactions or team exercises, with test information to provide a more in-depth profile.
* Interview: One of the most widely used and relied on techniques, the interview is also one of the most overestimated in terms of its prediction of performance. Without a clear idea of what you are looking for, interviews tend to be social occasions. It is not uncommon for the interviewer to tell the candidate more about himself or herself and the company than question to find out what makes the candidate tick. The clearer you are beforehand on the kinds of questions you want to ask, the better. Ideally these questions should address specific skill areas or issues about experience or temperament that you are interested in finding out about. Using a structured interview where specific questions are formulated to look at specific areas and are phrased in such a way that they ask for examples to substantiate candidate answers is one of the most effective ways of interviewing. Structured interviews use a simple technique:
1. Ask a question about an experience or situation that the candidates actually experienced and that is related to a dimension being rated. Ensure the candidate comments on what was required of him/her in that situation.
2. Check the actions the candidate made or the behaviours that were shown and verify actual responses in examples of situations. Ask follow-up questions on these to establish their validity or appropriateness and evaluate these relative to the dimension criteria you are assessing.
3. Establish what the outcome of the situation was in order to assess the impact of the candidate's style or the effectiveness of his or her performance.
There are no perfect candidates for any position - certainly not at the salaries that most people get paid. In a selection process, we are concerned with maximising the degree of fit of the person with the job requirements that we have. The cost and quality of the selection process you adopt can be directly related to the risk factors in the job you need to fill. Selection decisions need to be made on the basis of weighing the risks identified by various techniques in the context of the job requirements. Selection information from a variety of sources therefore needs to be taken in combination when making final selection decisions.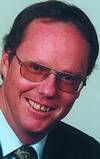 Dr Craig Donald
Dr Craig Donald is an industrial psychologist and specialist in human factors in security and CCTV. He is the co-developer of the Surveillance and Monitoring Assessment Exercise (SAMAE) for the selection and placement of CCTV operators and presenter of the CCTV Surveillance Skills training course. He can be contacted on telephone: 011 787 7811, fax: 011 886 6815, or e-mail: craig.donald@leaderware.com
Further reading:
iPulse to distribute Hitachi's VeinID products
Issue 4 2021, iPulse Systems , News, Access Control & Identity Management
Hitachi Europe, a pioneer of finger vein biometric technology and iPulse Systems have announced a partnership to allow iPulse to distribute Hitachi's VeinID products and solutions in Africa.
Read more...
---
Cloud Security 2021: Latest trends and insights
Issue 4 2021 , News
With cloud security continuing to be a hot topic in 2021, Fortinet and Cybersecurity Insiders decided to ask cybersecurity professionals around the world and across all industries for their latest insights.
Read more...
---
Panomera S-Series recognised with iF Design Award 2021
Issue 3 2021, Dallmeier Electronic Southern Africa , News
All Panomera models are equipped with the uniform Quick-Lock system, which makes them compatible with all mounting options – for wall, ceiling, mast and edge storage.
Read more...
---
AVeS launches cybersecurity awareness campaign
Issue 3 2021, AVeS Cyber Security , News
Amidst rising cybercrime, ongoing lockdowns and the Protection of Personal Information Act (PoPIA) deadline in South Africa, organisations and their employees are facing a staggering increase in cyber risks.
Read more...
---
PoPIA: De-identifying, matching and filing
Issue 3 2021 , Editor's Choice, News, Security Services & Risk Management
Three of the crucial areas in organisational PoPIA compliance that must be discussed include de-identifying, information matching programmes and filing systems.
Read more...
---
ONVIF releases Profile M
Issue 3 2021 , News, CCTV, Surveillance & Remote Monitoring
ONVIF has released Profile M to address the dynamic video analytics market as well as expanding the pathways for the use of metadata and event handling into other systems, such as access control, cloud services and IoT platforms.
Read more...
---
Top cybersecurity considerations for SMEs in 2021
Issue 3 2021 , Cyber Security, News
Cisco has published its 2021 SMB Security Outcomes Study, highlighting what SMB leaders are doing to thrive in today's ever-evolving threat landscape, as well as offering actionable insights on where they should focus.
Read more...
---
Never allow someone onto your property without asking questions first
Issue 3 2021, Fidelity Services Group , News, Security Services & Risk Management
Opportunistic criminals are always looking for easy targets. Being aware of basic personal safety measures can go a long way towards protecting you from impersonators and imposters.
Read more...
---
From the editor's desk: A storm in the cloud
Issue 4 2021, Technews Publishing , News
The latest ransomware attack, named Kaseya after a company that provides a number of tools to customers all over the world, has hit a number of companies 'downstream. In other words, some of the companies ...
Read more...
---
Winners of the inaugural South Africa OSPAs
Issue 4 2021, Technews Publishing, Secutel Technologies, Cathexis Technologies , Editor's Choice, News, Integrated Solutions, Security Services & Risk Management
The presentation of the first-ever South Africa Outstanding Security Performance Awards (OSPAs) took place virtually on Thursday 3rd June 2021 as part of an internationally attended online thought leadership webinar.
Read more...
---