printer friendly version
Security Survey 2001/2
May 2002
News & Events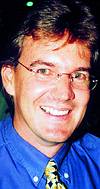 Hi-Tech Security Solutions finalises the First South African Security Industry Survey
The South African security industry is currently faced with numerous challenges residing in the increased occurrence of crime and its indirect effects on the country's economic and social environments. In addition, globalisation and increased international competition is taking its toll, compelling the South African security industry to take a scrutinising look at the current market situation.
To this end, Technews initiated a syndicated research effort in late 2001, in order to obtain an accurate assessment of the South African security industry. The research was done on behalf of a number of contributors (RESA, ESDA, Hi-Tech Security Solutions and the POSLEC SETA) with Technews performing the role of facilitator. The project aimed to provide suppliers in the security industry sector with the information required for developing effective, targeted marketing efforts, and for aiding strategic business decision making.
The results of the survey are in and it is intended that Technews will publish the results shortly.
Aims and objectives
The primary objective of the research was to make an accurate assessment of the South African security industry. More specifically the objectives were to:
* Profile the security industry in terms of market demand. This would address the following issues in the security equipment sector:
• Growth prospects;
• Market and technology trends;
• Identification of investment opportunities;
• Demand for security equipment.
* Profile the supply side of the security industry. This would address the following issues:
• Supply of security equipment;
• New market entrants;
• Mergers and acquisitions that took place in the past two years.
* Evaluate the competitive situation in the industry. The following issues would be addressed within each product segment:
• Main competitors;
• Competitive forces.
Project scope
The scope of the project was restricted to South Africa and the following security equipment products and systems were evaluated and included in the scope of the project:
* Access control;
* Surveillance;
* Alarms;
* Perimeter security;
* Fire prevention;
* Physical security;
* Communications;
* Vehicle security;
* Security services, including
* Alarm monitoring services (with control centre)
• Armed reaction and/or paramedic services
• Guarding and outsourced security services
• Consulting engineering and project management
• Investigations and countermeasures
• Polygraph and psychological testing
• Risk management, loss control, disaster recovery
• Installation or system integration
Impressions
The Survey is the first of its kind in recent years, and serves as a solid base from which to keep abreast of trends in the market. That said, it is clear that the security industry itself needs to start engaging gears and quit being quite so paranoid about the business of doing business in this country, and indeed the world.
In the years since Hi-Tech Security Solutions' inception in 1995, we have seen a steady, consistent improvement in the sophistication of businesses in the industry, to the point that the professionalism, technology and customer focus exhibited at Securex is on par with any of the top business sector trade shows I have had the privilege of attending. But now the industry needs to take the next step. It needs to rid itself of petty competitive cage rattling. Businesses need to have more trust in their competitive positioning, their product and service offerings and the quality of their staff.
And most importantly they need to get into their customers' shoes more than ever before.
Survey conclusions
Without wanting to pre-empt the release of the First South African Security Industry Survey, there are a few interesting facts that have stemmed from it.
1. In terms of the industry sectors relevant to the core business of respondents, the primary areas included:
• CCTV systems and surveillance (48,5%);
• Alarms, intrusion detectors, control panels (45,6%);
• Access control (43,7%);
• Security services, value added services (37,9%).
2. Generally, sales were made from within South Africa, with the greater proportion of total sales consisting of imported products. The only sector to have a greater proportion of sales of locally produced products was access control.
3. Market trends identified by respondents were mainly seen to be:
• Increase in crime - general public and companies becoming more security conscious (13,8%);
• Economic factors - exchange rates and the value of the rand (10,4%);
• The move towards the use of digital/IT/technology security measures - more effective and cost saving (10,3%);
• Acquisitions/mergers (9,2%);
• Increase in perimeter/access control and surveillance security (6,9%).
4. Technology trends identified by respondents were seen to be:
• Sophisticated computer hardware and software products (16,1%);
• CCTV (12,6%);
• Electronic security (10,3%);
• Digital technology (9,2%);
• Integrated systems (8,0%).
For details of availability and pricing for the Security Industry Survey, please contact me directly at darren@technews.co.za
Further reading:
Helping South African university students and staff to stay safe
News & Events
Buzzer is a free mobile app that allows users to quickly and easily report incidents of crime, violence, or harassment to campus security and other relevant authorities.
Read more...
---
Tech developments lead hologram growth in 2024
News & Events Security Services & Risk Management
Micro-lenses, micro-mirrors and plasmonics are among the rapidly-emerging optical devices that have evolved on the back of holographic and diffractive technologies, and are seen as part of the natural evolution of optical science by R&D teams.
Read more...
---
Trellix detects collaboration by cybercriminals and nation states
News & Events Information Security
Trellix has released The CyberThreat Report: November 2023 from its Advanced Research Centre, highlighting new programming languages in malware development, adoption of malicious GenAI, and acceleration of geopolitical threat activity.
Read more...
---
People are craving connection
News & Events
As 2023 nears its close, global security manufacturer Gallagher Security is sharing key observations from some of the year's biggest industry events, chief among them the rising importance of community building these events facilitate.
Read more...
---
ePSiRA online system
PSiRA (Private Security Ind. Regulatory Authority) News & Events
[Sponsored] As part of the digitisation of the security industry, the Private Security Industry Regulatory Authority (PSiRA) introduced the ePSiRA online system, which allows clients to transact online.
Read more...
---
New generation of cyber-focused controllers
Gallagher News & Events Access Control & Identity Management Products & Solutions
The C7000 gives users an opportunity to leverage their hardware and firmware to build a platform designed to catapult their organisation into the future, with cybersecurity baked in from inception.
Read more...
---
New T&A terminal features revolutionary AI technology
Suprema News & Events Access Control & Identity Management AI & Data Analytics
Suprema has launched BioStation 2a, the world's first deep learning-based fingerprint recognition solution, providing powerful access control features and an improved ability to extract templates from low-quality fingerprints.
Read more...
---
South African Cyber Risk Survey 2023
News & Events
Aon South Africa has released its 2023 Cyber Risk Survey for South Africa, providing insights on current trends in cyber risk governance practices being deployed by South African companies in various market segments.
Read more...
---
Africa Online Safety Fund announces grant winners
News & Events Information Security
The Africa Online Safety Fund (AOSF) has announced the winners of this year's grants; among them are five organisations operating in South Africa to educate people about online risks.
Read more...
---
From the editor's desk: Convergence is real
Technews Publishing News & Events
      SMART Security Solutions has been talking about convergence for a long time; in other words, the intersection and even integration between the physical and information security worlds. Before writing ...
Read more...
---