printer friendly version
Low-cost IP options
CCTV Handbook 2012
IT infrastructure
IP cameras have the reputation of being much more expensive than analogue, especially when it comes to low-end projects requiring around 20 cameras or less. Depending on whom you choose to talk to, that number may be higher or lower.
Recently a number of companies have launched low-cost IP cameras into the market aimed at dealing with this low-end market. While the cameras may be cheaper than previous offerings, a surveillance solution consists of more than just the cameras and there are arguments that a full IP-based low-end solution would still not compare favourably with analogue systems.
Hi-Tech Security Solutions asked a few industry players about their low-end IP systems and how they intend to take them to market. The people we spoke to (and who responded in time for inclusion in the article) were Johan Crause from IPSS (IP Security Solutions), Anthony Rosenbaum from XtraVision, Bertus van Jaarsveld from Miro and Michael Howard from Bosch.
Hi-Tech Security Solutions: Tell us about your low-end, low-cost IP cameras.
Johan Crause, IPSS: We have a range called i-Mege that consists of a 1,3 MP bullet, 1,3 MP internal dome and 1,3 MP professional box camera. All these cameras are very aggressively priced and also offer an ONVIF compliant backbone that IP cameras subscribe to.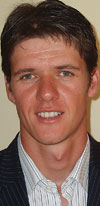 Johan Crause.
Anthony Rosenbaum, XtraVision: Firstly, I believe that it is important to clarify the term 'low-cost IP alternatives'. As we know, IP cameras are certainly far more expensive than analogue cameras in general and to categorise IP cameras as low cost, at this stage of the growth and development of the market is perhaps a bit misleading. Like most markets, as the market grows and more products are launched, so pricing begins to drop.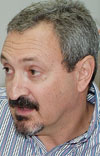 Anthony Rosenbaum.
Cs Lilin's range of IP cameras have been launched at prices, which in comparison to some of the major, established IP camera brands on the market, appears to be quite a lot lower than those existing brands. With the IP camera market starting to gain momentum worldwide and with more and more new brands being released, the strategy appears to be a move to gain market share by introducing 'low cost alternatives' to offer the general market.
The Cs Lilin range of IP cameras also includes switch units, PoE injectors and splitters. The range of Cs Lilin analogue cameras have always been of a very good quality and in the mid price-range of the market. The range of Cs Lilin IP cameras is merely an extension of their analogue range of cameras. As a matter of interest Cs Lilin was the first manufacturer of IP cameras to be ONVIF conformant, (Reference: Andreas Schneider of Sony Corporation and chairman of ONVIF's Technical Services Committee). The range of Cs Lilin IP cameras includes various high-definition (HD) models, CMOS megapixel cameras, Full D1 cameras and hemispheric cameras. Cs Lilin has also released a range of new IP HD camera kits to the market to bring the benefits of HD quality and IP connectivity to customers whose budgets would have limited them to basic analogue solutions previously.
ACTi, in comparison to Cs Lilin is a relatively new player in the CCTV market and in particular in the IP camera market. ACTi only manufacture IP cameras. From the outset, ACTi's strategy has been to offer an affordable IP camera with very good features, to take on the established IP camera brands. One of the reasons why XtraVision is distributing ACTi IP cameras is because as we are the authorised distributor of the range of Xtralis (Adpro) products and the new Adpro Fast Trace 2 hybrid remote access DVR. ACTi was one of the first IP camera manufacturers who were selected by Xtralis to have their protocols supported by the Adpro Hybrid products. ACTi also offer a wide range of IP camera models with many features either matching or surpassing established IP camera brands, however the ACTi pricing comes in at lower than most of these established IP camera brands.
In conclusion, my opinion regarding low cost alternatives is that at this stage of the growth of the IP camera market, it would be difficult to start labelling IP cameras as 'low cost alternatives' as pricing will continue to drop as the market grows. What is supposedly now regarded as 'low cost alternatives' may be superseded by even lower pricing.
Bertus van Jaarsveld, Miro: Miro offers two ranges of low-cost IP cameras:
Vivotek has a number of low-cost cameras that are lower in price but not really low end. There are fixed indoor cameras, outdoor bullet cameras, indoor mini dome cameras and a video server. Interestingly, you will see that Vivotek did not skimp on image quality or codecs supported, but rather removed advanced features such as DI/DO to lower the cost.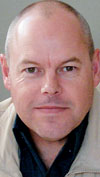 Bertus van Jaarsveld.
Ubiquiti has a very interesting range of entry level IP Cameras – called Aircam. Ubiquity is very popular as a wireless connectivity solution and recently entered the IP camera market. Its cameras are low cost, low-end reflected in their price. Resolutions are similar to CCTV, but they integrate nicely with their wireless products and have a great management system.
Michael Howard, Bosch Security Systems SA: Advantage Line IP 200 series from Bosch delivers high performance in a cost effective ready to use offering. Complete network video surveillance systems inclusive of video recording and storage in a fixed-body dome or bullet housing are ideal for retail, hospitality and small offices and business.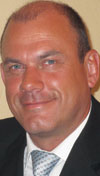 Michael Howard.
Hi-Tech Security Solutions: Why move into this market space now? Is the high-end saturated?
Johan Crause: I certainly would not call it saturated. We have experienced a very turbulent time with the global economy and I believe that the market is dictating a need for options. Apart from technology becoming more cost effective, which occurs with most electronic components, the client's needs are very diverse and the ability to offer a basket of product makes it easier to ascertain their needs and fulfil them. I think the more high-end propositions have also become aware of these needs and subsequently also launched 'stripped down' versions of their brands.
Anthony Rosenbaum: Our movement into this market sector is, as mentioned above, a natural progression for XtraVision and not so much as an entry into the low-cost end of the market. The pricing of both Cs Lilin and ACTi IP cameras are favourable in comparison to some of the established major IP camera brands that have dominated the IP camera market, even with high priced camera models. However, they too have to compete against the ever-growing number of IP camera manufacturers and one area that always seems to be targeted is pricing. I also believe that the high-end is not necessarily saturated, it is more a case of with all the new IP cameras becoming available, the once expensive IP camera has to enter the real-life market place where pricing is a major issue.
Bertus van Jaarsveld: Not at all. In fact, we are seeing growth to even higher spec cameras, like 36-times zoom speed domes etc. The challenge in IP video has always been to move installers and customers from CCTV to IP without the major cost increase. Yes, people are interested in the extra features of IP, but not at the increase in cost. We believe this will open new avenues for IP video to compete with traditional CCTV.
Michael Howard: Bosch Security is well known in the market for its high-end solutions and is a symbol of quality and reliability. Bosch traditionally has not focused on the lower-end and sees opportunity for a well-positioned set of solutions that provide simplicity of installation, superior quality, not at a low cost, but at a competitive cost when viewed against the overall offering. Optimised logistics services suitable for a true distribution model brings further savings in terms of cost.
Hi-Tech Security Solutions: Low cost usually means low quality. Is it viable to launch a low-cost camera range into the market? How will you be marketing/selling these products?
Johan Crause: A Toyota is a low cost vehicle when you compare it to a Porsche and I think perspective needs to prevail. We are in the market of providing solutions on all levels – a low-cost range might not adhere to 3-year warranties, but it certainly does not mean it is cheap and nasty. The cost is by no means cheap if you compare it to analogue cameras. The comparison is made with other network cameras and it makes sense that technology in this arena is becoming more cost effective, but we are still a long way away from becoming the bottom-of-the-barrel type environment that most technologies that have reached maturity are exposed to.
Anthony Rosenbaum: I do not necessarily agree with the view in terms of the IP camera market that low cost usually means low quality. As I explained previously, the IP camera market is a rapidly growing market and therefore market share is a key factor and pricing too has to be realigned. Until the IP camera market develops into a more sustainable market, taking over the analogue camera market completely, I believe that we will see low-cost alternatives continually entering the market until the market itself will determine which IP camera brands are low cost and low quality. Unfortunately there will always be low quality products offered in the market, however if the distributors and the customers/trade themselves have not learnt the lesson in this regard from the analogue camera market, they never will.
Bertus van Jaarsveld: The products will be sold and supported through our existing channels and service centres. The products are differentiated enough to not encroach on traditional revenue streams. Vivotek develops its own chips which enables it to offer these lower-cost IP cameras without compromising on quality. Ubiquiti Aircam is also a high-quality product, the quality downside is only in terms of image resolution.
Michael Howard: Low cost does not mean cheap, but rather well priced when compared with the quality, features and availability.
Hi-Tech Security Solutions: A surveillance system is more than the camera. Will your systems not lose the 'low-cost' tag when including recording hardware and management software?
Johan Crause: Once again the perspective is in the eye of the beholder. Cost effective does not mean cheap, it simply means it is creating a bouquet of product choices. The fact remains that storage remains expensive and it will continue to become more expensive the more cameras advance. The reality is that manufacturers will not stop at producing 1,3 MP cameras and it may well be that a 10 MP camera is the install standard in 3-years. We cannot predict this but we also can try to reduce the cost where possible.
Anthony Rosenbaum: I personally do not believe so as some of the manufacturers are offering NVR software at no cost. Cs Lilin for example offers their CMX software up to 36 Channels at no cost.
Bertus van Jaarsveld: The Vivotek low-cost cameras ship with the same 32-channel recording software that is included with all Vivotek cameras – this is a pretty comprehensive software solution capable of handling recording and playback in most installations – all you need to add is a PC. Ubiquity also offers a bundled software solution to remotely manage and configure the cameras as well as recording and playback; it is an advanced software suite offering powerful analytics.
Michael Howard: Bosch Security grows its Advantage Line portfolio bringing better value at a better price. We do not intend to compete with 'cheap' offerings in the market.
Hi-Tech Security Solutions: Are you not concerned that the bakkie brigade will damage your reputation with poor installation?
Johan Crause: Any installer attempting to install an IP capable system would be advised to attend training and have a healthy combination of experience in IP and security to fulfil the need of the end user. The installer with no experience will ultimately lose the job thus the imperative remains to keep up to date with technology. The truth of the matter is that IP is not going to go away, but probably replace the security landscape as we know it.
Anthony Rosenbaum: Yes, we are most definitely. Many of the bakkie brigade sector have already tarnished the industry with poor installations, product selection and support, and maintenance. The IP camera market is a totally different challenge. To be able to operate in the IP camera market the trade needs to have a very good knowledge of IT networks and IT in general. Designing an IP camera system is very different to designing an analogue camera system. Understanding of bandwidth is also a key factor. If one analyses the current bakkie brigade sector of the market you will find many inexperienced and fly-by-night types in this sector and if they cannot install basic analogue systems, how does anyone expect them to be able to design, select and install an IP camera system. Training is a key element of making progress and this is what we have embarked on.
Bertus van Jaarsveld: The challenges are no different to what we are facing now, only the volumes may increase. Solutions are also the same – sales support, tech support and training.
Michael Howard: Bosch Security will be the first manufacturer to launch an international help line which can be accessed by the installer in the field for technical support. Product and service should be differentiated. Good product needs good services to support the solution and Bosch will be providing all the tools needed for an installer to be successful.
Hi-Tech Security Solutions: Why should customers choose your products over other existing low-cost options?
Johan Crause, IPSS: Regal has had a reputation of offering competitive, well-balanced products that are built to last. IPSS as a division thereof will maintain the standard of excellence created by our holding company. We are in the business of making sure that we can deliver on our promise and we have many customers that can testify to this. We would encourage customers purchasing from us as we are a brand that they have become accustomed to and a brand they can trust. Rigorous testing is done to assure that this product is offered with the trust that accompanies all our products over the years.
Anthony Rosenbaum: The proof is in the pudding. Cs Lilin has been around for over 30 years now and the fact that Xtralis/Adpro have selected the ACTi range of IP cameras to be one of the first IP ranges to be supported by the Fast Trace 2 hybrid remote access DVR is why I believe that customers should choose our products over other low-cost options.
Bertus van Jaarsveld: Vivotek cameras are from one of the leaders in IP video, no compromise on image quality, H.264 codecs, same bundled software as the rest of the range. You will get the same support, warranty services etc, not much more that the price changes.
Ubiquiti cameras set a new price point in the market – unbeatable value. Bundled with one of the easiest and most powerful software suites available from any other IP video vendor and the seamless integration with Ubiquiti Wireless products – makes it very attractive as an alternative to CCTV (especially wireless applications).
Michael Howard: Simplicity combined with quality product and services to support it, provides the best value equation, rather than just price as the single determining factor. Cost benefit and return on investment must be considered before rushing into a cheap solution.
Credit(s)
Further reading:
Tips on secure remote working
Issue 3 2020 , IT infrastructure, Cyber Security
NordVPN advises how to stay secure while working from home during the coronavirus outbreak.
Read more...
---
Wall-mounted solution for mission-critical IT
Issue 3 2020 , IT infrastructure
Schneider Electric's latest iteration of its 6U wall mount has enabled convenient and easy deployment of edge computing systems.
Read more...
---
Integrating security with financial operations
Issue 3 2020, Technews Publishing, Hikvision South Africa, Cathexis Technologies, Axis Communications SA , Financial (Industry)
Hi-Tech Security Solutions approached a number of companies to find out what they are doing to enhance the value their security technology provides to financial companies.
Read more...
---
From the Editor: The lockdown issue
Issue 3 2020, Technews Publishing , News
Welcome to the first (and hopefully, only) issue of Hi-Tech Security Solutions that was put together in lockdown.
Read more...
---
Events
Issue 3 2020, Technews Publishing , News
Hi-Tech Security Solutions has endeavoured to confirm the dates of the events below, however, due to the COVID-19 crisis, please check the event websites to confirm the events are still taking place and/or ...
Read more...
---
Pima's Force Series
Issue 3 2020, Technews Publishing , Perimeter Security, Alarms & Intruder Detection
Pima recently launched its latest alarm system, the Force Series into the South African market.
Read more...
---
Leaders in risk & security: Yesterday's achievement, tomorrow's standard
Issue 3 2020, Technews Publishing , Editor's Choice
Jack Edery ran a successful security distribution company and developed a team that was the envy of his competitors.
Read more...
---
Round table: Secure identification and authentication
Issue 3 2020, Technews Publishing, Dahua Technology South Africa, Suprema, neaMetrics, ViRDI Distribution SA, ZKTeco , Editor's Choice
Hi-Tech Security Solutions hosted a round-table specifically to look at what is happening in the world of secure identity verification and authentication.
Read more...
---
Secure backup for SMEs
Issue 3 2020 , IT infrastructure
Cleeks Cloud has announced the launch of its online, direct-to-cloud backup solution aimed at the South African SME market.
Read more...
---
Tech Trailblazers Award winners announced
Issue 3 2020, Technews Publishing , Editor's Choice
The Tech Trailblazers Awards winners were announced recently, recognising outstanding early-stage companies across 10 major enterprise technology categories.
Read more...
---