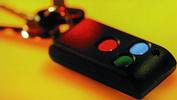 Universal transmitters
March 2003, Conferences & Events
The CTX range of universal transmitters features:
* SAW resonator frequency stability.
* Copying of all industry standard formats.
* Accurate data reproduction.
* One, two and three button options.
* Individual coding per button.
For more information contact, ET Systems, 021 448 6774.