printer friendly version
Governance or folly
October 2011
Associations
Proposed PSIRA fee increases to cripple industry.
The proposed increases in the fees of security officers contained in the Amendment to the Regulations made under the Security Officers Act (Act No. 92 Of1987) published in August 2011, are serious cause for concern. Hi-Tech Security Solutions spoke to CEO of the Security Industry Alliance (SIA), Steve Conradie about the economic implications for businesses should the amendment be passed by the Private Security Industry Regulatory Authority (PSIRA).
In April 2011, Conradie sent a letter to the new CEO of PSIRA, Sam Chauke, regarding the 'Consultation Paper – Review of the Annual Fees for the Private Security Industry'. "It has to be said upfront that we understand that PSIRA has not imposed an increase on the fees for many years, but this proposed increase is not economically viable as it is a non-recoverable increase."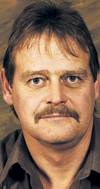 Steve Conradie
Conradie was reacting to the following proposal:
"The prescribed amount contemplated in section 18 (1) of the Act was:
(a) the amount of R5250,00 per year; and
(c) the amount of R7,00 per calendar month or any part thereof, multiplied by the number of persons employed, used, deployed or made available to render a security service for a calendar month or any part thereof."
Conradie further maintained that: "The Schedule is confusing when referring to annual and monthly contributions. In addition, the proposed increase is not CPI related and I believe that this will further stimulate non-compliant operators. Furthermore, there is no proposed improvement of service offering to the end user from PSIRA, which begs the question: "What am I getting for my money?"
"Because of the extremely high rotation rate of security officers, it is not practical to collect the contribution annually upfront. This in itself will create an administrative nightmare if one has to pro-rata be reimbursed should a guard leave the specific employer before the end of the 12 month period. Additionally, annual fees will result in a huge cash flow drain on smaller companies that they may not be able to afford. This will also discourage the entrepreneurial and small Black companies specifically during start up," said Conradie.
He believes the only way a possible increase might be acceptable to the industry would be:
* Propose an 'increase in service offering'.
* Have some form of SLA with the industry in terms of a PSIRA commitment.
* Link it to a percentage of security officers' wages (to guarantee inflationary linked increases).
"SIA has many times in the past pleaded with Government to review its position and to change the concept that the Regulatory Authority should be funded by Government and not the persons and entities within the private security industry. This is the only industry in South Africa where funding is taken from the employees working in the industry," commented Conradie.
"Considering that we are the second biggest industry in the country and the largest industry employer of entry level jobs, it seems ridiculous that our initiatives are not financially subsidised by Government," he added.
Further reading:
Be wary of associations that appoint themselves as regulators
Associations
The South African Bureau of Standards (SABS) has noticed an increasing trend of some associations and industry bodies trying to derail the credibility of the SABS and creating confusion by publishing misleading information about their authority to regulate or govern certain industries.
Read more...
---
Making the local OSPAs work
Editor's Choice News & Events Associations
Entries to the 2023 South Africa Outstanding Security Performance Awards (OSPAs) will close on the 18th April, so do not delay in preparing your nominations.
Read more...
---
ESDA's annual charity fundraiser
ESDA(Electronic Security Distributors Association) News & Events Conferences & Events Associations
The ESDA Annual Charity Fundraiser, part of the Electronic Security Distributors Association's Golf Day, will take place at Benoni Lake Golf Course on Wednesday, 21 September 2022.
Read more...
---
FFETA Charity Golf Day raises R100 000 for Children of Fire
Fire Fighting Equipment Traders' Association Editor's Choice News & Events Associations
At the recent charity golf day hosted by FFETA (Fire Fighting Equipment Traders' Association), an amount of R75 000 was raised for Children of Fire. FFETA rounded this up to R100 000, which went directly to the charity.
Read more...
---
ASIS International appoints first president from South Africa
Technews Publishing Editor's Choice News & Events Associations Training & Education
Malcolm C. Smith has been appointed as the 2022 president of ASIS International, the first president of the organisation from Africa as well as South Africa.
Read more...
---
SAQCC Fire and the need to ensure compliance
SAQCC (Fire) Fire & Safety News & Events Associations
One of the fundamental objectives of SAQCC Fire is to establish the necessary procedures for the education, training and registration of all appropriate personnel actively involved in the fire industry.
Read more...
---
Tips for women to build a career in cybersecurity
Associations
Representation of women in the cybersecurity industry has grown over the past years and while this is positive, there is still room for improvement.
Read more...
---
Leaders in risk & security: Honesty and no BS!
Associations
Tony Botes has had a long career in the South African security industry from owning his own security company to now being the national administrator of SASA.
Read more...
---
A balanced, fair industry
PSiRA (Private Security Ind. Regulatory Authority) Residential Estate (Industry) Security Services & Risk Management Associations
PSiRA is focused on supporting the effective promotion and regulation of the private security industry.
Read more...
---
Service station security basics
Associations Integrated Solutions Retail (Industry)
It comes as no surprise that the petroleum and retail industries are targeted by criminals as these businesses receive, to a great extent, cash in exchange for their products and services.
Read more...
---