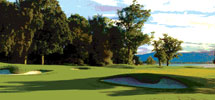 Effective security uses several technologies
April 2009, Access Control & Identity Management
Golf courses with attendant residential complexes adjacent to or within the course to ensure views over the park-like surroundings created by fairways, greens, trees and water features, have become very popular over the past decade. However, they pose a security challenge.
"Fortunately technology has not stood still and there are new options, including ANPR (automatic number plate recognition), video analytics, intelligent detection, biometrics and improved access control that will best meet the specific needs of the combined golf/residential estate," says Dr Bennie Coetzer, managing director of local image-based security systems developer Protoclea Advanced Image Engineering.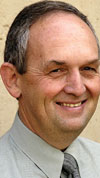 Dr Bennie Coetzer
Vehicle entry and exit is a good starting point. Coetzer says access control can be planned using technology to emphasise links to both the vehicle and the driver as well as other approved and designated drivers such as family members.
"The key components are the vehicle, its number plate and the driver. If it is important that the driver needs to be recognised, access tags help but can be mislaid or stolen. If it is to be fool-proof then biometric recognition can be brought into play."
Finger or thumb prints are well suited to biometric identification for vehicle access and egress. It is easy to lower the window at the control point and place the required digit on the biometric reader pad.
With modern systems, checking against master image data is rapid and delays are minimal. This action also allows a photograph of the driver's face to be taken without window reflection and in most instances the driver will be looking at the camera.
Modern systems need to be flexible to enable users to be smart with what they have and it should be borne in mind that such an automated access and egress system cannot be threatened by criminals. The system cannot be coerced into allowing a vehicle to pass that does not satisfactorily match the identification, to either enter or exit.
By combining biometric fingerprint recognition with facial recognition and automatic number plate recognition (ANPR), golf/residential estates can achieve an access/egress control system that is extremely difficult to breach.
Facial recognition systems based upon good design and quality cameras, ensure driver recognition by operators against pre-scanned photographs of residents and their families. This also offers flexibility in instances where the resident's car may be in for service and a loan car is being driven, as well as in cases where a vehicle is regularly driven by several people. The biometric recognition provides a watertight back-up in driver identification.
"Video analytics and intelligent recognition have developed significantly in recent years and these developments can also be used to protect residents whose homes border on the fairways of golf estates and are either open to the course or have a simple fence so that the view and aspect are maintained," says Coetzer. Strategically placed cameras and infrared monitors can detect movement by night or day and intelligent video and video analytics are able to detect and alarm abnormal human behaviour such as running, crouching, ducking or fence climbing.
Coetzer says modern access and egress systems are expandable and can be tailored to provide suitable, effective and affordable security.
For more information contact Dr Bennie Coetzer, Protoclea Advanced Image Engineering, +27 (0)11 465 4312, www.protoclea.com