Biometrix 2008 Conference speaker profiles
July 2008, Conferences & Events
Naeem Seedat
Naeem Seedat, associate director in the Advisory Practice of PriicewaterhouseCoopers South Africa, is responsible for driving the PwC Digital Identity Solutions and Information Security service lines where he spends most of his time focusing on helping clients to enable the right identity and security solutions for their businesses.
Naeem is experienced in the area of information technology consulting with specific emphasis on digital identity solutions and information security. Naeem is responsible for the various information security service lines at PricewaterhouseCoopers and has helped clients assess the risks associated with deploying their technology infrastructure, as well as helping them keep abreast with global trends in threats and vulnerabilities. He has also been involved in designing, implementing and deploying enterprise information security strategy and framework solutions.
Naeem has eight years of information security experience and has worked with a wide range of clients in the public sector, financial services, consumer and industrial products, and communications industries. He also has significant international work experience having worked on assignments in Saudi Arabia, London, Tanzania, Zambia and the surrounding southern African southern states.
A Certified Information Systems Auditor (CISA), Naeem also holds a Bachelor's Degree in Computer Science and Economics from the University of the Witwatersrand. In addition he has obtained TOGAF Enterprise Architecture Certification and has attended numerous information security related training courses and conferences. Naeem is also a Microsoft Certified Professional in security.
Gary Jones
Gary Jones, managing director, Ideco Biometric Security Solutions (IBSS), graduated from Wits in 1997 with a BSc Eng (Elec) after which he worked with a project team developing solutions for SA's Integrated Justice System. He formed i-Cubed in 2001 and was appointed by Sagem, France to supply technical resources for the implementation of an automated fingerprint identification system for the SAPS. In 2002 Gary conducted a feasibility study on the market for commercial biometric applications in SA and as a result i-Cubed was appointed as an agent for Sagem Biometrics.
Gary joined the Ideco Group in 2003 to establish IBSS and develop a biometric distribution and partner channel. IBSS is now Sagem's largest biometric customer worldwide 
Tommy Laubscher
Tommy Laubscher, manager Mining Division, SACO Systems. Tommy joined the mining division of SACO Systems in 1989 and has since worked in all aspects of this division from design, project engineering, installation through to maintenance. He has extensive knowledge and understanding of the time management and access control requirements within the mining sector.
He also has over nine years experience in RFID applications and projects suited to enhance safety measures for the mining environment.
Glenn Kieser
Glenn, newly appointed account manager for Services Industries (Siemens IT Solutions and Services), spearheads Siemens services into the finance services sector.
With over 15 years experience in the IT industry in South Africa, Europe and the USA, Glenn has worked as a software developer, security consultant and infrastructure architect with Siemens and Microsoft, amongst others.
He has extensive experience in the finance, manufacturing, government and telecommunications sectors, having focused primarily on strategic and technical IT issues.
Karel Rode
Karel is an IT security professional who attained his CISSP in 2002 whilst in the employ of Dimension Data Security. He has worked as a freelance security consultant, defining identity and access management principles, policies and architecture for a large finical services organisation, and deployed perimeter security controls for a number of retail, financial, chemical and education organisations.
Karel is employed by CA Africa as the principal consultant for the security practice to assist the sales organisation and CA partners. His main focus areas include identity management, host access management, security information management and network-based forensics.
Karel serves as one of the directors of the Internet Security Group of Africa and has been instrumental in starting the ISG chapter in Nigeria.
Platinum sponsors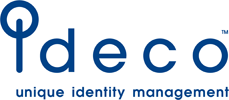 Gold sponsor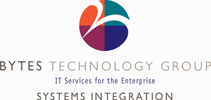 Silver sponsor