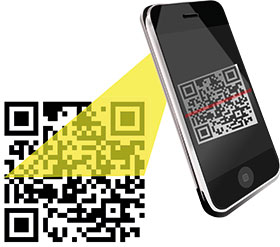 Identifying good visitor management practices
November 2018, Access Control & Identity Management, Asset Management, EAS, RFID
There are a number of factors that security managers need to consider when implementing visitor management and access control protocols. According to Excellent ID's Riaan van den Berg, securing a device that eliminates the issues around traditional visitor logbooks entails careful due diligence and a request from suppliers that they provide a portfolio of success stories.
"Apart from the problem of highly inaccurate and often illegible information provided in paper-based visitor log books, visitors are often disinclined to write down their personal information in a medium which can be read by many people. By using an electronic device to capture and verify personal data, such as that found in a South African Driver's Licence (SADL), visitors can be assured that the data is safe from prying eyes," says van den Berg.
Additionally, with the exception of data that is contained in a blacklist database, captured data is generally kept for only a very short period of time. "Using an electronic device with its associated software means that one can also add specific people to the blacklist, thereby helping to build up a reliable database of known offenders. And because one can log into the system at any stage, real-time data is available for reporting purposes," he adds.
The use of an electronic identity-scanning device does not obviate the need for rules of access. Security officers need to be well trained and versed in the systematic capture of visitor data and should be able to react quickly and efficiently when a person flagged on the blacklist tries to gain access. However, a lot of the decision making is taken out of the security officer's hands since the verification of personal identity data is automated when using an SADL reader," says van den Berg.
It is important when selecting an identification verification device to ensure that it complies with the PoPI Act. Van den Berg explains that EXID's own back end software as well as the physical eSkan device work together with the responsible operations manager on site to guarantee that all data is collected in accordance with the PoPI Act.
The back end system for such a data collection device requires very little investment in terms of infrastructure. Typically the system would require a PC and a network and/or access to the cloud as the throughput speeds required are minimal compared to the capture of surveillance footage, for example.
"This, together with actual cost of the device and its accompanying software, means that the solution is extremely cost effective. For example, the overall cost of the solution for a single site with one entry/exit, one security officer, one scanner together with installation, training and Wi-Fi infrastructure (excluding a PC/server) could start at under R50 000. The benefits derived from capturing accurate, verifiable visitor data are apparent but security managers do need to do their homework in terms of aligning themselves with a reputable provider," says Van den Berg.
For more information contact EXID, +27 12 548 0940, shaun@exid.co.za, www.exid.co.za