printer friendly version
Identifying good visitor management practices
Access & Identity Management Handbook 2019 Access Control & Identity Management, Asset Management, EAS, RFID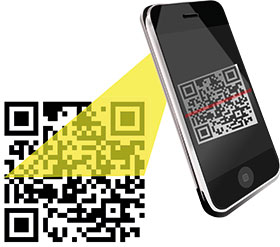 There are a number of factors that security managers need to consider when implementing visitor management and access control protocols. According to Excellent ID's Riaan van den Berg, securing a device that eliminates the issues around traditional visitor logbooks entails careful due diligence and a request from suppliers that they provide a portfolio of success stories.
"Apart from the problem of highly inaccurate and often illegible information provided in paper-based visitor log books, visitors are often disinclined to write down their personal information in a medium which can be read by many people. By using an electronic device to capture and verify personal data, such as that found in a South African Driver's Licence (SADL), visitors can be assured that the data is safe from prying eyes," says van den Berg.
Additionally, with the exception of data that is contained in a blacklist database, captured data is generally kept for only a very short period of time. "Using an electronic device with its associated software means that one can also add specific people to the blacklist, thereby helping to build up a reliable database of known offenders. And because one can log into the system at any stage, real-time data is available for reporting purposes," he adds.
The use of an electronic identity-scanning device does not obviate the need for rules of access. Security officers need to be well trained and versed in the systematic capture of visitor data and should be able to react quickly and efficiently when a person flagged on the blacklist tries to gain access. However, a lot of the decision making is taken out of the security officer's hands since the verification of personal identity data is automated when using an SADL reader," says van den Berg.
It is important when selecting an identification verification device to ensure that it complies with the PoPI Act. Van den Berg explains that EXID's own back end software as well as the physical eSkan device work together with the responsible operations manager on site to guarantee that all data is collected in accordance with the PoPI Act.
The back end system for such a data collection device requires very little investment in terms of infrastructure. Typically the system would require a PC and a network and/or access to the cloud as the throughput speeds required are minimal compared to the capture of surveillance footage, for example.
"This, together with actual cost of the device and its accompanying software, means that the solution is extremely cost effective. For example, the overall cost of the solution for a single site with one entry/exit, one security officer, one scanner together with installation, training and Wi-Fi infrastructure (excluding a PC/server) could start at under R50 000. The benefits derived from capturing accurate, verifiable visitor data are apparent but security managers do need to do their homework in terms of aligning themselves with a reputable provider," says Van den Berg.
For more information contact EXID, +27 12 548 0940, shaun@exid.co.za, www.exid.co.za
Credit(s)
Further reading:
Improved security health check tool
Gallagher Access Control & Identity Management Products
Gallagher Security has streamlined its free Security Health Check tool, making it easier than ever to protect against potential system risks and improve business efficiencies.
Read more...
---
Suprema showcases integrated security solutions
Suprema Access Control & Identity Management Products
Apart from being an access terminal that supports multiple credentials such as facial recognition, RFID, mobile and QR codes, the BioStation 3 also supports VoIP Intercom and real-time video monitoring features to make it a truly multi-functional reader.
Read more...
---
Local electronic locks
Access Control & Identity Management
YeboTech is an electronics manufacturing company, founded in 2005, which designs, markets and sells an electronic key and locking systems, aimed at replacing all conventional mechanical locks.
Read more...
---
Selecting the correct access control system
Enkulu Technologies Access Control & Identity Management
Frazer Matchett, Managing Director of Enkulu Technologies, suggests the right questions to ask when selecting an access control solution; not just the access system, but the integrated solution that fits your requirements.
Read more...
---
Integrated guarding services
XtraVision Integrated Solutions Access Control & Identity Management Industrial (Industry)
XtraVision offers a few tips on how to go about planning and setting up an integrated approach to sustainable and successful security services, from the initial risk assessment to the technology and people required.
Read more...
---
Paxton secures multi-tenant office in Cape Town
Paxton Integrated Solutions Access Control & Identity Management Products
Cecilia Square in Paarl, Cape Town is an office building from where several businesses operate. The multi-tenant site has recently undergone a full refurbishment, including a complete upgrade of its security system for access control.
Read more...
---
AI face recognition OEM module
Suprema News Access Control & Identity Management Products
Suprema AI, a company specialized in artificial intelligence–based integrated security solutions, recently launched its high-performance face recognition OEM module called 'Q-Face Pro' in response to the growing need for contactless security solutions.
Read more...
---
KWAL raises a glass to security upgrade
Turnstar Systems Access Control & Identity Management Products
The Kenya Wine Agencies Limited (KWAL) was in need of an integrated security upgrade. This is where Turnstar came into the picture to provide a solution that would keep KWAL secure and efficient.
Read more...
---
Dahua Insider Series for touchless access
Dahua Technology South Africa Access Control & Identity Management Products
The Insider Series Access Control Solution offers touchless access (via Bluetooth) using the DMSS mobile app; it has three distance modes and two trigger modes (normal and shake).
Read more...
---
Time and attendance with a difference
Access Control & Identity Management
The Platinum Mobile app allows employers to track employees work hours, location, leave and more, when employees do not have access to the office clocking terminal, are onsite or out in the field visiting clients.
Read more...
---