printer friendly version
Panasonic's Face Recognition Server
Access & Identity Management Handbook 2019 Access Control & Identity Management, CCTV, Surveillance & Remote Monitoring, Products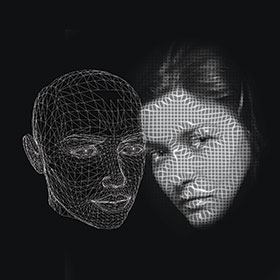 Panasonic has adopted deep learning technology in its face recognition products. This has led to the successful development and commercialisation of the face recognition technology that overcomes the difficulties of conventional technologies, such as recognising faces when they are tilted, changed by ageing, or partially hidden with sunglasses. Panasonic will offer this product as a personal recognition solution for video security in various situations, such as the monitoring of public facilities and entry management.
The new software features a core engine that boasts the world's highest face recognition performance. The product achieved the highest level of face recognition performance in the world in a comparison test (IJB-A Face Verification Challenge Performance Report/IJB -A Face Identification Challenge Performance Report) of NIST (the National Institute of Standards and Technology) of the United States.
This high-precision face recognition software can identify faces that are difficult to recognise with conventional technologies, including faces at an angle of up to 45 degrees to the left or right or 30 degrees up or down, and those partially hidden by sunglasses.
In addition, the new software features the 'iA (intelligent Auto) mode' that automatically adjusts settings for the camera to shoot optimal images best suited for face recognition. When it is used with Panasonic's i-PRO EXTREME series network cameras installed with the 'Best Shot License Key' that comes bundled with the software, only the 'Best Shots' will be sent to the server for face recognition. The combination of Panasonic core devices and the face recognition software maximises the performance of the software's core engine to achieve high-precision recognition. The company plans to add a function to recognise faces partially covered with a surgical mask, which is difficult with conventional systems.
Cameras equipped with the iA function enables image analysis to be performed on the camera and then send only the best images to the server. This will result in reducing server and network loads, which leads to overall system cost reductions. In the case of 10 or more network cameras connected to the system, the costs can be reduced by about 40% to 50% compared to conventional systems that do not use the Best Shot function.
Software features
High precision: The deep learning technology used in the new software was jointly developed with the National University of Singapore and improves face recognition performance by up to 500% compared to conventional systems. (The rejection rate reduced to 20% when the wrong person acceptance rate is set to 0.01 with the IJB-A face image dataset.)
A unique algorithm that combines deep learning with a similarity calculation method that suppresses errors enables recognition in situations that were difficult with conventional face recognition technology.
iA function and Best Shot: The iA function enables cameras to automatically detect the scene and automatically optimise the settings accordingly to improve the detectability of the video images. The camera automatically detects the moving objects, movement speed, faces, and light intensity (day/night/headlights) found in video that are usually hard to see due to subject movement and backlight, and optimises the settings in real-time and capture more optimal video of the subject.
Performing facial recognition on the server using the Best Shot images reduces server load and hard drive capacity requirements as well as permitting up to 20 network cameras to be connected to a single server. (The number of cameras that can be connected depends on the number of people passing by the camera and the retention period for face images.)
System expandability: Simple batch registration of a maximum of 10 000 faces is possible with the standard Face Recognition Server Software. The optional Face Registration Expansion Kit enables registration of up to 30 000 faces at large-scale facilities.
For more information, contact Franz Kersten, Panasonic South Africa, +27 11 312 7015, f.kersten@za.panasonic.com, www.panasonic.com
Further reading:
Secure vehicle access in residential estates
Issue 2 2020, Protoclea Advanced Image Engineering , Access Control & Identity Management
Can technology offer a cost-effective solution that will provide both secure access control and free-flowing traffic in estates?
Read more...
---
Managing people's attendance and time
Issue 2 2020, Secutel Technologies , Access Control & Identity Management
Managing people's attendance, along with access control is a basic, yet critical challenge for any organisation.
Read more...
---
Modular ANPR camera solution
Issue 2 2020 , Access Control & Identity Management
Videalert has announced the immediate availability of Stingray, a new modular ANPR camera solution designed for use with mobile enforcement vehicles.
Read more...
---
Digital document revolution
Issue 2 2020 , Access Control & Identity Management
A new white paper that examines the implications of the transition from physical to digital security documents has been published by Reconnaissance International.
Read more...
---
Facial access control for ministry
Issue 1 2020, ZKTeco , Access Control & Identity Management
The Ministry of Culture in Saudi Arabia has adopted ZKTeco's facial recognition technology and fingerprint biometrics to manage access control into its building.
Read more...
---
New Door Pilot app from dormakaba
Issue 1 2020, dormakaba South Africa , Access Control & Identity Management
With new dormakaba Door Pilot, automated doors can also now be operated on the basis of remote control technologies. The system, comprising the Door Pilot app for smartphones and a Wi-Fi interface for ...
Read more...
---
Identity lifestyle
Issue 1 2020, Suprema , Access Control & Identity Management
Once the technology of the future, biometrics has quietly snuck into our daily lives through smartphones and access controls into our places of work.
Read more...
---
Securing BP's new head office
Issue 1 2020, ISF SFP , Access Control & Identity Management
ISF SFP was awarded the contract to secure the first development phase for Oxford Parks, the new head office for BP South Africa.
Read more...
---
Combining aesthetics and access control
Issue 1 2020, Turnstar Systems , Access Control & Identity Management
Prestigious law firm Bowman Gilfillan recently upgraded its physical security with the addition of four Turnstar Speedgate Express access control lanes.
Read more...
---
Video doorbells from Ring
Issue 1 2020 , Access Control & Identity Management
Ring has a number of video doorbells available in South Africa that run off batteries or power and enable users to answer their doors from anywhere.
Read more...
---