printer friendly version
Open source identity initiative
Access & Identity Management Handbook 2019
Access Control & Identity Management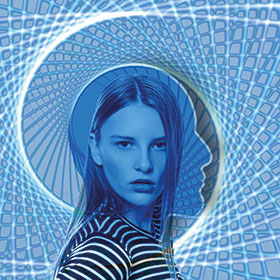 In a move that promises to accelerate the development of national identity schemes across the world, the Secure Identity Alliance has announced its Open Source API (Application Program Interface) initiative.
Directly addressing the high-cost problems of vendor lock-in and the lack of standardisation within today's identity ecosystem, this new Open Source API project will deliver technical interoperability between civil registration registries and civil identification registries.
Developed within the SIA and endorsed by the world's leading identity system vendors, this initiative demonstrates an industry-wide commitment to breaking down the technical barriers to achieving the United Nations goal of establishing a legal identity for every citizen.
By allowing multiple identity registries and systems to 'talk' to one another – independent of technology, solution architecture or vendor – the Open Source API will solve the interoperability challenges that have hampered the evolution of national identity systems. By delivering technical interoperability, governments can maximise the value of their existing identity systems and infrastructure, and invest in new solutions without integration problems or single vendor dependency.
In other words, governments can invest with confidence, preserving the value of existing systems while evolving their environments without the fear of vendor lock-in. This will ensure that governments are able to confirm citizens are the same person across various registries and issuing agencies, and that an individual's data – or attributes – are up-to-date. Doing so protects the individual against the risk of identity theft and state agencies against fraud.
The Open Source API has been shared on Github (https://github.com/SecureIdentityAlliance) and anyone wishing to contribute is welcome.
The Secure Identity Alliance is dedicated to supporting the provision of legal, trusted identity for all, and to drive the development of inclusive digital services necessary for sustainable, worldwide economic growth and prosperity. It believes legal, trusted identity is the cornerstone of rights protection, social inclusion and digital economic development – and the access point to a wide range of essential public and private services.
Welcoming the announcement, Dr Joseph J. Atick, executive chairman of the ID4Africa Movement, said: "The importance of initiatives of this type cannot be underestimated. A poll of delegates during the recent annual meeting of the ID4Africa Movement identified vendor lock-in as the biggest concern for those tasked with delivering national ID schemes. As the ID market matures, governments and implementing bodies must be free to select the most appropriate solutions without commercial or technical restrictions. The SIA's Open Source API is a key enabler and a major step towards harmonising identity schemes across Africa."
Launching the initiative, Debora Comparin, who leads the Open Source API for the SIA, comments: "This initiative is all about making a difference for governments and implementing bodies across the world. It not only reflects how fast the identity market is maturing, but also the commitment of its major players to solving legacy proprietary challenges through ever deeper levels of collaboration and openness. The publication of the Open Source API on GitHub is the first step and we welcome contributions from all players in the identity value chain."
Frédéric Trojani, chairman of the Board of the SIA, comments: "While the abundance of proprietary technology is the natural consequence of the lack of recognised standards, we feel the industry must play a role in redressing the imbalance. As a not-for-profit association supported by the world's leading identity providers, SIA is uniquely positioned to drive this openness agenda through our experience, technical expertise and global influence."
More information is available at www.secureidentityalliance.org
Further reading:
Improved security health check tool
Gallagher Access Control & Identity Management Products
Gallagher Security has streamlined its free Security Health Check tool, making it easier than ever to protect against potential system risks and improve business efficiencies.
Read more...
---
Suprema showcases integrated security solutions
Suprema Access Control & Identity Management Products
Apart from being an access terminal that supports multiple credentials such as facial recognition, RFID, mobile and QR codes, the BioStation 3 also supports VoIP Intercom and real-time video monitoring features to make it a truly multi-functional reader.
Read more...
---
Local electronic locks
Access Control & Identity Management
YeboTech is an electronics manufacturing company, founded in 2005, which designs, markets and sells an electronic key and locking systems, aimed at replacing all conventional mechanical locks.
Read more...
---
Selecting the correct access control system
Enkulu Technologies Access Control & Identity Management
Frazer Matchett, Managing Director of Enkulu Technologies, suggests the right questions to ask when selecting an access control solution; not just the access system, but the integrated solution that fits your requirements.
Read more...
---
Integrated guarding services
XtraVision Integrated Solutions Access Control & Identity Management Industrial (Industry)
XtraVision offers a few tips on how to go about planning and setting up an integrated approach to sustainable and successful security services, from the initial risk assessment to the technology and people required.
Read more...
---
Paxton secures multi-tenant office in Cape Town
Paxton Integrated Solutions Access Control & Identity Management Products
Cecilia Square in Paarl, Cape Town is an office building from where several businesses operate. The multi-tenant site has recently undergone a full refurbishment, including a complete upgrade of its security system for access control.
Read more...
---
AI face recognition OEM module
Suprema News Access Control & Identity Management Products
Suprema AI, a company specialized in artificial intelligence–based integrated security solutions, recently launched its high-performance face recognition OEM module called 'Q-Face Pro' in response to the growing need for contactless security solutions.
Read more...
---
KWAL raises a glass to security upgrade
Turnstar Systems Access Control & Identity Management Products
The Kenya Wine Agencies Limited (KWAL) was in need of an integrated security upgrade. This is where Turnstar came into the picture to provide a solution that would keep KWAL secure and efficient.
Read more...
---
Dahua Insider Series for touchless access
Dahua Technology South Africa Access Control & Identity Management Products
The Insider Series Access Control Solution offers touchless access (via Bluetooth) using the DMSS mobile app; it has three distance modes and two trigger modes (normal and shake).
Read more...
---
Time and attendance with a difference
Access Control & Identity Management
The Platinum Mobile app allows employers to track employees work hours, location, leave and more, when employees do not have access to the office clocking terminal, are onsite or out in the field visiting clients.
Read more...
---