printer friendly version
Integrating surveillance and access
Access & Identity Management Handbook 2018 Access Control & Identity Management, CCTV, Surveillance & Remote Monitoring, Integrated Solutions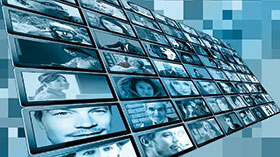 It's no secret that integration is the name of the game in security technology today. One of the primary areas we are seeing more integration than ever before, is in the area of access control and surveillance.
Based on the growth of IP technology in both the access and surveillance worlds, it seems reasonable that companies would want to integrate these two areas to improve the security of their organisations as a whole. But how easy is it really? Too often we assume that using IP as your communications protocol means integration will be simple, only to discover that it's not quite that easy.
To find out what is happening in the world of integrating surveillance with access control technologies, Hi-Tech Security Solutions asked a few exerts in the field for their input on this subject. Our experts are:
• Gus Brecher, managing director of Cathexis Africa and business development director of Cathexis Technologies
• Dan Drayton, country manager, South Africa, Paxton Access
• Armand Steffens, country manager for the African continent, Milestone Systems
• Morné Grobler, sales manager (Africa), Gallagher
While we're seeing more talk in the market about integrating access with surveillance systems so that one can see who is accessing a door or environment and potentially visually verify them, is this a realistic idea? Do we want to have operators monitoring every entry and exit? Can we afford to have these resources on site all the time? What would the benefits or such a solution be?
Dan Drayton.
It's actually a bit of a catch-22 situation, says Drayton. "It is undeniably useful in theory for a site to have their surveillance and access control working in harmony, and being able to link the alarms generated by the access control to the visual recognition of what is causing the alarm helps people to respond quickly and appropriately. The challenge for end users is that the integration of these systems has been very expensive and not easy to administer. "Companies like Paxton have been addressing this more recently by making their systems integrate quickly and without licence fees to help enable this market."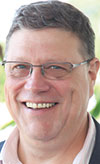 Gus Brecher.
Brecher says Cathexis has had immense success with these integrations. The real value here is not just the fact that one can integrate, but what you can achieve by doing these integrations. "Done properly, you can dramatically improve effectiveness and efficiency thereby reducing resource requirements. The integration needs to be able to offer automated actions that the systems can take on different types of transactions."
For example, he says if there is a transaction after a certain time of day, one may want to automatically switch a camera to a monitor in a control room, or email a notification along with snapshots or video clips to selected recipients. An anti-passback transaction may initiate a completely different response from the system. The idea is to facilitate the correct response and pass on the correct information to the surveillance system users, rather than them having to make uninformed decisions."
Best-of-breed or integrated solution
All major access control systems will integrate with video management systems, says Grobler, and some systems will provide both access control and video management in the same system. "A big consideration for the user who is looking for a best-of-breed system is that, in general, one system that does both access control and video is less likely to provide best-of-breed in both, so choosing best-of-breed access and video system with tight integration capabilities is often the best solution."
Many security conscious sites will implement risk-based procedures where the site operations will change depending on the current threat level or time of day. Under low threat conditions, staff would not attempt to monitor those entering or exiting zones, but the system would be retaining the video of entering and exiting and the video clips would be bound to the events in the access control system. An operator workstation in an integrated system would have the ability to review past events simply by selecting the access event and a screen will be displayed that shows the event information including the personal details, photograph plus replay the video from more than one camera, for example, a camera on either side of the door.
In times of high threat, he says, a good access control system will have its mode for access changed to perform positive identification of the person at time of access. The operator would be presented with a screen that shows the details of the person who badged their card at the door, plus their photo and one or more live video cameras. Once the operator is sure it is the correct person and that this person is not in a threatening situation, they will 'grant access' to the person. This is called the 'Challenge' mode of operation.
Some systems will also include integration to an intercom system and an access control system with integrated video management, Grobler continues. The intercom system can offer the added advantage of voice communication between the operator at the workstation and the person wishing to have access.
"These integrations are not toys and are used by many customers, one common example of these implementations is ports where under low threat situations, registered truck drivers get access with their access card, but the port will revert to challenge mode under heightened threat situations," Grobler adds.
The visual dimension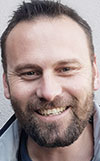 Armand Steffens.
Steffens says that Milestone sees a demand for integration as "adding the visual dimension improves security. The difference between a video-enabled access control system and a VMS integrated with an access control system is large."
He continues, an access control system knows only cards and activation of sensors. By adding video you not only heighten security, you gain knowledge about the incident and by doing the integration into the VMS you get a simple user interface. You have access to all the data the VMS contains and can link to payroll systems and more. "This is exactly what the Milestone access control module is doing. It enables integration of multiple access control systems."
XProtect Access unites access control and video into one powerful security solution. Extending the capabilities of the Milestone Integration Platform (MIP), XProtect Access enables easy integration of third-party access control solutions into XProtect Smart Client. It gives users a consolidated interface to operate access control systems. Dedicated functions in XProtect Smart Client enable users to effectively monitor access events, manually control passages and conduct investigations on specific access points or cardholders.
"XProtect Access is not an access control system," says Steffens, "but a video-centric user interface that makes the most commonly used access control functions available to XProtect Smart Client users. A plug-in integration framework allows access control vendors to easily integrate their access control systems with Milestone software to create a powerful and unified solution."
The benefits of integration are clear, as are the efforts companies are making to enable better and faster integration. It is necessary, however, to consider what is required when integrating systems, especially best-of-breed systems from different vendors. In a perfect world, there would be industry standards in place that would allow for easier and faster integration. Of course, if standards exist, manufacturers need to adhere to them and avoid building proprietary solutions. Is this possible in the access control world?
Standards or not?
The unfortunate news is that open standards have not been as accepted in the access industry as they have in, for example, the surveillance industry where ONVIF profiles have made interoperation between brands a little easier. ONVIF also has an access control profile, but it has not caught on as much as one would hope.
Drayton says that while standardising has continued apace in surveillance with standards such as ONVIF, in the access control world, systems are still almost completely proprietary outside of reader technology, which still typically communicates on a Wiegand protocol. "This means that integration takes place by developers working with software development kits (SDK), the challenge with this approach is that post-sales technical support can become complex with companies unsure as to who should be providing the support."
Regulatory standards like UL294 and EN50133 are often specified in specification documents, so any vendor wishing to have their system installed will need to comply with these standards, adds Grobler. Other standards have the purpose of ensuring interoperability of devices from various suppliers: Wiegand, ONVIF and OSDP are examples of these.
"These standards are very beneficial, but in some cases they can limit the functionality that can be provided to the site. The ONVIF access profile is not used by many systems so far, a fact Brecher agrees with. Grobler continues that the data model for this is very simplistic and the functions and modes it allows for controlling the doors fits only the most basic access situations.
"OSDP is becoming more common and is by far a better option than the Wiegand standard it will eventually replace. Some vendors do augment their own devices with proprietary protocols that allow them to provide much better performance in security (authentication and cryptography), speed and additional functionality, for example rich graphical displays on a keypad," Grobler says.
This bad news brings us back to the question of whether it is better to rely on a solution including access and surveillance from one vendor, in which integration should be a given, or to accept the development challenges of integrating different brands. The other option, as mentioned above by Steffens, is to use an independent management platform as a central hub to integrate different products.
Best tool for the job
Brecher explains that each access control system and VMS has its individual strengths. "We integrate with several access control systems, some of which are stronger in the T&A space, and some designed for critical infrastructure environment. The best solution is to be able to choose the right products for the job at hand which not many single vendor solutions can provide."
Grobler adds that where a vendor has a number of products or functions that are fully integrated into one system, there is a good chance that the overall end-user experience will be better than where a number of leading brands are integrated to provide the same overall solution.
"Gallagher Security covers access control, alarms, perimeter intrusion, and has a number of health and safety modules. As an example, Gallagher provides server, field controller and readers so when it comes to delivering smartphone access control, the solution could be developed across the whole system rather than just the readers, this allows a much better security model and the extensibility to add extra functions for the user."
At the end of the day, Drayton says it is for the end user to decide based on their needs and budget. "What we can say is that the integration of multiple systems has been a business model for some companies such as Milestone and Genetec for a long time, but they are typically for high-end installations and quite expensive. The adoption of IP technology across the security industry has made it much easier for vendors to integrate platforms and that has accelerated greatly in recent years. The choice for installers and end users is now wide and diverse, which is great for the industry as it pushes competitiveness and innovation."
Future innovation
The access control industry is one of the more stable parts of the security world as its products are installed for the long-term. Nevertheless, there has been significant development and innovation in the industry over the past few years, including in the field of analytics.
Grobler says significant effort is happening in the analysis of the events and activities from several systems to provide indications or prediction of abnormal behaviour. "These systems will prompt monitoring staff to check the events from the access control system with the surveillance system to verify that all is OK."
Drayton believes that intelligent buildings are the future of this industry, integrating surveillance and access control is just a first step. "A truly intelligent building, where people and assets are safe and where the building is optimised for the use of the people in an energy-efficient way is the holy grail.
"Today these systems are available but they are hugely expensive to buy and very complex to operate. The challenge for companies like Paxton, which takes pride in system simplicity and ease of use, is to bring these intelligent buildings to the mass market at an affordable price and in a way that can see it used to its optimum extent with ease."
Steffens is of the opinion that cognitive systems (systems that learn about behaviour) will be a part of the future in this area. "One example could be a system that gives additional attention to a person from the financial department coming in at midnight. This is clearly an unusual behaviour.
The system could then automatically asks for additional credentials; record an explanation of the unusual activity and send an alarm to security to be aware of the unusual event. If it is about a forgotten telephone, then all is fine, but not if the purpose for the unusual visit is not clear. At the same time the system would have learned that some employees usually work late, and not change the security level because of that."
While this article focuses on the integration of access control and surveillance, it's clear that integration is the name of the game and companies are looking at more than bringing their surveillance solutions in line with their access technology. Intelligent buildings are a key area of focus for the future and this will take access control integration past the security business and into the world of the Internet of Things (IoT). Add behavioural biometrics to the pot and things will definitely be interesting as data becomes a company's most valuable asset.
The process will be rough since, as noted by the interviewees, integration is still a tough call in the access industry due to a lack of standards, or perhaps a lack of adoption of standards. Nevertheless, for those with the technical ability or platforms that make integration simpler, the industry will be an exciting place to be for the foreseeable future with more innovation and opportunities than we have seen for some time.
For more information contact:
• Cathexis Africa, +27(0)31 240 0800, [email protected], www.cathexisvideo.com
• Gallagher Security, +27 (0)11 974 4740, [email protected], www.gallagher.co
• Milestone Systems, +27 (0)82 377 0415, [email protected], www.milestonesys.com
• Paxton, +27 (0)21 427 6691, [email protected], www.paxtonaccess.co.za
Credit(s)
Further reading:
Gallagher to showcase new Controller 7000 single door
Technews Publishing Access Control & Identity Management Products
Gallagher will be showcasing its latest access control innovation, the Controller 7000 Single Door on its stand at Intersec Dubai from 17-19 January 2023.
Read more...
---
31 percent of all IoT SIMs managed with third-party IoT CMPs
News Integrated Solutions
Berg Insight recently released new findings about the market for IoT connectivity management platforms (CMPs), a standard component in the value proposition from mobile operators and IoT MVNOs around the world.
Read more...
---
Axis launches P3265-LVE dome camera
Axis Communications SA Products CCTV, Surveillance & Remote Monitoring
Based on ARTPEC-8 — the latest Axis system-on-chip (SoC) — Axis' latest dome high-performance camera includes a deep learning processing unit (DLPU), and cybersecurity features.
Read more...
---
Smart car parking solution eases traffic flow
Dahua Technology South Africa CCTV, Surveillance & Remote Monitoring Integrated Solutions Products
Ethiopia's first smart parking lot, designed to improve traffic flow and management efficiency, has been built and installed using Dahua Technology's smart parking solutions.
Read more...
---
VMS 7.2 supports the investigation process and adds cloud capabilities
CCTV, Surveillance & Remote Monitoring Integrated Solutions Products
Qognify has launched the second release of its VMS, including extended support for body-worn video, additional functionalities to support investigations, and a new web client architecture. VMS 7.2 addresses the increasing use of body-worn video (BWV) across many sectors.
Read more...
---
The future of AIoT
Hikvision South Africa News CCTV, Surveillance & Remote Monitoring
Hikvision hosted its 2022 Shaping Intelligence Summit in Bali, Indonesia, on 29-30 November, where the company, its customers, and technology and solution partners, looked into the future of AIoT and explored paths to shared success.
Read more...
---
Hytera and KZN Police Service roll out digital call handling system
Government and Parastatal (Industry) Asset Management, EAS, RFID Integrated Solutions
Hytera Communications announced that the municipality of Ray Nkonyeni in the KwaZulu-Natal province of South Africa is now using its digital call handling system for the reporting and recording of crimes.
Read more...
---
Smart parking management platform
Access Control & Identity Management Asset Management, EAS, RFID
Parket builds a seamless bridge between supply and the ever-increasing, but fluid – and often temporary – demand for parking bays.
Read more...
---
A comprehensive video solution for retail
LD Africa Retail (Industry) CCTV, Surveillance & Remote Monitoring Products
Retail Intellect is a comprehensive, flexible solution for retailers that matches technologies to ensure point-of-sale safety and security with video analytics.
Read more...
---
Understanding customers better using AI
Secutel Technologies Retail (Industry) CCTV, Surveillance & Remote Monitoring Products
With in-store analytics of consumer behaviour, retailers can improve store performance and boost the productivity of their business.
Read more...
---