printer friendly version
An integrated approach to entertainment security
July 2014
Entertainment and Hospitality (Industry)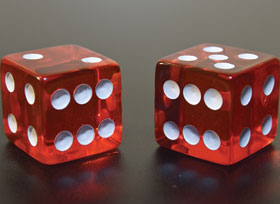 So how does one reduce the inconvenience to visitors and patrons of hotels, gaming facilities and stadia while concurrently ensuring maximised security for both the patrons and the facility's assets? Is there a silver bullet approach to providing balance or should each case be approached individually? Hi-Tech Security Solutions takes a realistic look at security in the entertainment and hospitality sector.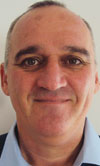 Cobus Horn
Cobus Horn, regional manager for 24/7 Security Services in KZN and the Western Cape, believes that there is no single intervention that will provide protection for a venue. However, all successful solutions will contain a combination of physical, technological and procedural functions. The first step is to identify the pertinent risks and threats then implement adequate planning, which will include emergency planning.
He points out that one needs to consider the client base, for example, whether the event is a family one or a soccer match, as well as the venue itself. These two factors will dictate the level and extent of security needed and will require that a degree of flexibility is necessary in terms of finding the correct solutions.
Mike Francisco, head of safety and security at MVD Services, agrees and adds that one requires long-term planning for casinos and the hospitality industry, while events planning for stadia is characterised by a number of separate planning incidents, depending on the individual events.
He explains that as part of the successful planning of the 2010 Soccer World Cup, the Safety at Sports & Recreational Events Act Part 2 of 2010 was implemented to protect large numbers of people and large sums of money. Obviously though, the security for events such as a large football game between Kaizer Chiefs and Orlando Pirates is very different to the security required for an Angus Buchan Mighty Men Conference. Section 6.3 of the Act clearly lays out what needs to be in place in terms of the security portfolio when planning events.
Horn adds that training of security employees is essential to ensure that they are able to balance the dual role of security and public relations needed in their interface with the public. There needs to be an emphasis on ensuring that they uphold strict security measures, but are able to employ flexibility and sensitivity when required. The solutions that work best are the ones where management adopts a hands-on approach to security.
Procedures are the crux of a successful security system according to Johann Botha, head of security at the Wild Coast Sun. Security employees need to understand these procedures and should be a visible, but not blatant presence with patrons.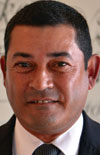 Ian Dennis
Ian Dennis, safety and security manager at Cape Grace, emphasises the importance of screening employees and external security providers, as well as providing appropriate training to ensure the correct calibre of person is in a position of responsibility.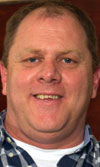 Greg Harker
Greg Harker, group surveillance and security manager for Peermont, says that it is important to establish secure external and internal perimeters. These are achieved by installing physical external barriers and ensuring complex access control coupled with CCTV, physical guarding and response teams.
Putting the plan together
Francisco says that before any decisions are made on the correct security solutions, a comprehensive site visit is essential. For event management, there are normally a number of stakeholders involved, including the property owner, the event organiser and the client. In addition, external security and safety agencies such as the SAPS and emergency services (paramedics and fire brigade), as well as third-party security providers, are normally included as part of the planning process and typically form a joint operations control (JOC) to implement and monitor the security plan.
For events one needs to ensure that pre-verification of tickets, using a dedicated scanner, takes place to eliminate bottlenecks further down the line. The ticket verification system can be combined with a turnstile to ensure that only validated ticket holders will be able to enter the stadium. At smaller venues, this role can be performed by a manual ticket checker. In addition, mobile security officers need to be able to spot and apprehend ticket scalpers on the perimeter. Essentially, he says, one needs to make it difficult for people to get in but easy for them to safely exit the premises.
Other elements that need to be in place include CCTV surveillance for monitoring entrance and exit points and cash points as well as any suspicious activity within the venue. This will provide management with early warning for deployment of security personnel.
Harker continues that in the gaming environment, one needs to ensure the physical identification of all vehicles is achievable at vehicle access points, with all patrons being physically identifiable through all building access points. Secondly, one should ensure that patrons are checked for firearms before entering higher risk or cash handling areas. Walk-through detectors and X-ray machines are normally used at these points to ensure access control with the least amount of delay.
Thirdly, proper physical barriers should be placed before direct access to bulk cash handling areas such as cashiering, counting and vault areas. The physical barriers need to include elements such as concrete walls with steel lining, and bullet-proof and anti-bandit doors and windows, all coupled with secure access control functionality. The access control must always have dual control access. This means that no member of staff or management should be able to directly access cash without undergoing member screening and identification by another member situated in a secure location.
He says that the perimeter is not there to stop access, but more importantly needs to slow down egress. Robbery suspects are not concerned about getting in as they will enter as normal guests. They are more concerned about how to escape quickly after engaging in a robbery. It is therefore important to continuously check your external perimeter for holes and gaps. It is also advisable to have your fence line alarmed for any breaches, since armed robbers may try to create an escape route prior to commencing with a robbery.
Dennis says that the perimeter should be well lit and secured with sufficient surveillance coverage supplied by CCTV cameras, including infrared and thermal alternatives. Access control should combine both technology as well as physical pat-down search procedures. However, it is important that security employees are appropriately trained to ensure that they can easily identify something out of the ordinary.
As one moves closer to the core, high-risk areas, it is important to install early detection systems and technology such as biometric access control and time delay locks.
Best practice
There are varying attitudes towards what is considered best practice, depending on whether it is for a gaming environment, a stadium or the hospitality industry. One thing that all agree with is the multi-layered approach, with a combination of internal and external security providers.
Harker says that any venue where large numbers of people cross the portals requires a secure external fence that is well maintained and is combined with an alarm. It is recommended to further install a strong vehicle barrier, such as Armco, to stop vehicles breaking through your fence line.
He continues that one could install tollgate type vehicle access points where all patrons, staff, contractors and deliveries are stopped and can be checked, with all their vehicle particulars recorded on CCTV. This ensures control presence before any person enters the property.
Furthermore, one could install a sally port for cash delivery or banking and lock down your cash handling areas completely while moving cash out of the vault or counting areas to other areas.
The installation of an early warning system in high-risk areas will allow for full lockdown in the event of a robbery. This system would typically include sirens and lights externally and at the vehicle access points, as well as flashing lights and sound bombs at the high-risk areas, with panic buttons for activation by security and surveillance personnel.
Mobile JOCs combined with electronic cash drop boxes, 4G technology and mobile cameras and access control system are the wave of the future, according to Francisco.
Harker believes that some physical security functionality can potentially be replaced by trigger-based monitoring systems. He says that Microsoft uses trigger-based monitoring for faster and more efficient reaction. One example is their motion detection on their stairwells, whereby if the system detects accelerated movement, it will identify a person falling, quickly scan for active users in the vicinity and place an instruction on the PC monitors of two people close to the area. This will allow them to quickly inspect the stairwell for an injured person requiring assistance.
While he acknowledges that CCTV has a role to play in the security portfolio, one needs the presence of physical security officers to provide patrons with a feeling that they are safe. In addition, data must always be analysed by a person as opposed to a piece of equipment or software. He recommends analysing your statistics to red flag repeat offenders and modus operandi for detection of scams and to enable the appropriate deployment of human resources.
"When it comes to your business competitors, as much as you are competing for market share, you need to work together to fight crime. Secondly, you need to work closely with your local government law enforcement agencies," says Harker.
Ultimately, best practice will be dictated by the available budget and the interaction and involvement of management.
Conclusion
There is definitely no one solution that will be applicable to the security needs of gaming environments, stadia and the tourist/hospitality sector. It is important to undertake a comprehensive risk assessment and ensure that assets are protected. A multi-layered approach is the ideal and will allow patrons to access less sensitive areas, while high-risk areas will require enhanced security investment.
Credit(s)
Further reading:
A contact-free hotel experience
Issue 7 2020, Technews Publishing , Access Control & Identity Management
Check-in and go straight to your room without stopping at the reception desk at Hotel Sky in Sandton and Cape Town.
Read more...
---
Management of PPE allocation made simple
Issue 7 2020, Powell Tronics, Technews Publishing , Editor's Choice
Of all the roadblocks and challenges COVID-19 has introduced us to over the past few months, one of the tasks organisations have to manage is the issuing of PPE to staff.
Read more...
---
No downtime for transport security
Issue 7 2020, Secure Logistics, Technews Publishing , Logistics (Industry)
After a brief downturn in crime due to the COVID-19 lockdown, the transport sector is once again at the centre of a crime spree.
Read more...
---
Warehouse security and the pandemic
Issue 7 2020, Technews Publishing , Logistics (Industry)
The warehousing industry is under intense attack from organised, armed criminal syndicates following the lockdown.
Read more...
---
From the editor's desk: Waiting for PoPI
Issue 7 2020, Technews Publishing , News
A while ago we heard of yet another cyber breach, this time from Experian.
Read more...
---
An exciting journey in security
Issue 7 2020, Technews Publishing, BTC Training Africa , Editor's Choice
Errol Peace describes his 40-plus year career in the security industry where he was and is a great proponent of training as an "exceptionally exciting journey".
Read more...
---
Secure IoT devices and networks
Issue 6 2020, Technews Publishing , Cyber Security
Check Point Software's IoT Protect solution secures IoT devices and networks against the most advanced cyber-attacks.
Read more...
---
From the editor's desk: Covid consolidation
Issue 6 2020, Technews Publishing , News
The global security industry has seen quite a few high-profile mergers and acquisitions over the past year or two, with an even greater number of smaller companies that don't get the headlines also merging, ...
Read more...
---
Leaders in risk and security: As long as there are people, there will be risk
Issue 5 2020, iFacts, Technews Publishing , Editor's Choice
Jenny Reid is a self-made success, focusing on people, the risks they create and the potential they have.
Read more...
---
Mitigating the human risk
Issue 5 2020, Managed Integrity Evaluation, Technews Publishing, iFacts , CCTV, Surveillance & Remote Monitoring
Hi-Tech Security Solutions asked Jennifer Barkhuizen and Jenny Reid for some information around background screening and vetting of potential new hires.
Read more...
---