printer friendly version
Security product training in South Africa
June 2014
Conferences & Events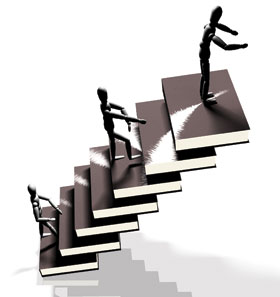 A common complaint among security industry participants is the lack of skills at all levels of the market. South Africa's education levels are continually decreasing and we can't expect this to change any time soon. The only answer is for companies to take responsibility for training their own people or collaborating to deliver the demands of the projects they undertake.
Hi-Tech Security Solutions spoke to a few local distributors and manufacturers to see how they deal with the issue of skills and the need for top-level training.
Hi-Tech Security Solutions: How involved are you with end-user installations in terms of providing product assistance and integration advice/services?
Alison Renwick, IDS: As a manufacturer and distributor of electronic security products, we advise end-users who contact IDS directly that all IDS products are professional products, and due to the nature of these products, should only be installed by a trained installer.
The IDS Technical Helpdesk team do offer limited end-user support, such as requests for user manuals or queries relating to user functions such as adding a new user. For any other installation or programming requirements, we advise the end-user to contact a local installer or their alarm monitoring company to discuss specific details and requirements.
We insist on this not only to support our network of installers, but also to ensure that the installer can be held directly accountable for the correct installation and programming of the products to industry guidelines.
Jessica Müller, Security & Communication Warehouse: End-user training is one of the most neglected areas in the security industry. The installer buys the stock, installs and then leaves the client with a fantastic system, but they have no idea what to do with it. SCW strives to improve this by doing training not only for the installer, but also for the end user to ensure our products are installed correctly and used to their full capacity. The other important part of this is training the installer to understand the need of the end-user in such a way that they provide them with a proper solution.
Janet Holfeld, Elvey Security Technologies: Elvey has a reputation for providing excellent onsite and telephonic product assistance. We have a 24/7 technical support structure which is provided at all branches and managed by a fully trained technical department. We offer system design, project planning and integration services through our specialist divisions.
Hi-Tech Security Solutions: Do you have dedicated training programmes and resources that educate installers and SIs about the products? Do you offer free or paid-for training?
Alison Renwick, IDS: In 2013, IDS launched the IDS Online Training Programme. This incorporated an online training website where IDS account holding customers can register and enrol for online training modules and exams. Once the course module has been completed online, the installer is encouraged to do an online exam where there is a pass requirement of 80%. If this pass mark is achieved, the installer will receive a system generated exam certificate. We do not offer certificates for completing course modules, these are only issued on exam pass.
The course training materials cover areas from basic product wiring to product installation and programming. At the moment, these courses and exams are available on our IDS intrusion products as well as our access control products.
Along with the above, we offer branch-led training where installers can view our branch training calendars and book online to attend training at one of our seven branches across South Africa. The training is offered free of charge to IDS account holding customers.
Jessica Müller, Security & Communication Warehouse: We offer many different types of interventions – some free and some not. SCW found that there is a big need for installers to keep up to date with technology, and we therefore host various technology days during a year featuring the latest and greatest. We also have half-day workshops, product specific training (that includes end-user training) and then the generic installer training that covers practical and theory.
Janet Holfeld, Elvey Security Technologies: Under licence to TAVCOM UK we offer paid-for formal, non-product specific courses, on CCTV, intruder alarm and access control, system design, installation, etc. At our head office training facility as well as at all main branches, we provide formal Elvey certified training on products and basic installation techniques such as introduction to intruder alarms, basic electronics and CCTV system design. We also conduct free informal product training to our clients through our sales team.
Hi-Tech Security Solutions: Does your training carry SAQA accreditation or some form of formal accreditation or is it focused on technical issues people will face in the process of installations?
Alison Renwick, IDS: The IDS Training Programme does not carry SAQA accreditation. Our course module materials focus on technical skills development through practical step-by-step guides, (some of which include tutorials), which are then reinforced through the online exam.
The monitoring company management or installation business owner can request a report on the module progress or exam course certification of his technical team members. He can then use this as an incentive in the workplace for those installers who show their commitment and competence in growing their skills.
Jessica Müller, Security & Communication Warehouse: We are proud to say that we are an accredited training provider of SASSETA. We also have many training courses that are designed by our product specialists with all the latest technology and tips for the installers. These training modules are revised yearly. A SCW certificate is issued on completion of this course.
Janet Holfeld, Elvey Security Technologies: We offer two different paths of training:
1. Our TAVCOM training is certified by the UK Edexcel examination body, and can lead to a BTEC Integrated Systems Diploma.
2. Our Elvey training is outcomes based. Learners are assessed and competency based Elvey certificates are issued to successful learners.
Hi-Tech Security Solutions: Do you find that installers rely more on their experience to install products or do they willingly attend training to make sure they know the basics?
Alison Renwick, IDS: We find installers rely more on experience, especially with the installer who has been in the business for a number of years. Since we launched the IDS Online Training Programme, the uptake has been better than expected, but results from support calls received through the IDS Technical Helpdesk show there is clear evidence that some installers would prefer to rely on field experience rather than attend training to understand the product.
Jessica Müller, Security & Communication Warehouse: Many installers tend to think that training is a waste of time, but we found that our clients (no matter how much experience they have) have benefitted a great deal from attending our courses. We offer some courses over the weekend to accommodate the businessmen that cannot afford to turn business away to attend training. We also customise training for companies sending their whole team to meet their individual needs.
Janet Holfeld, Elvey Security Technologies: In our experience, we find that technicians are eager to be trained, however company owners and managers are often reluctant to commit their staff to training for various reasons. We generally find that installers have a degree of experience and come on training to enhance their knowledge.
Too often, the installers that need training the most are the ones least likely to attend training. Installers also come on training to acquire the relevant Elvey certificate for career development purposes. It is seldom that learners don't thank us for enhancing their knowledge after training. Many of them are not Elvey customers, but have heard about our courses from other sources.
On the training bus
John Powell, MD of Powell Tronics speaks about his company's approach to training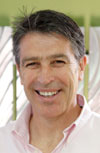 John Powell
Traditionally in our corner of the access control market there is very little to no form of official certification, accreditation has been left to the manufacturers or distributors to put in place. Best practices have been adopted through experience or lessons learned at the university of life. However, as our industry continues to embrace the IP world and our installers are being exposed to end-users, IT managers/directors demand a quality of installation, SLAs and also require service providers to be fully proficient in not only knowing how to best install a solution, but they need to also understand and advise on the affect that the system will have on the client's network. This has had a major impact on contractors ensuring that their installers are trained and keeping abreast of technology.
As we deploy more and more integrated solutions for our dealers we have found that specific end-user training is required to ensure that sites are optimising the feature set of the solution that has been sold. Without this one-on-one site specific training, sites start incurring problems and management are unable to realise a return on their investment and ultimately the purchaser, the product, the supplier and the contractor suffer. Again, certification is non-existent and we are left to issue operator certificates based on the training received. We are seeing a trend where end users and requests for tenders are starting to request some form of certification from the installers for the solutions being installed. This will no doubt lead to increased demand for accreditation from the supplier or manufacturer.
At Powell Tronics, our approach to training follows the methodology of Confucius "What I hear, I forget. What I see, I remember. What I do, I understand." All our technical training is hands-on, working with the equipment, from grass-roots basic cabling courses, introduction to IP in access control, technical introduction to biometrics and certified courses run by our suppliers. These regional training seminars are generally held at our training rooms. Certified training by our suppliers are generally charged for, however sales and ad hoc technical training is not charged for.
We have found that installers really embrace the opportunity to up-skill their staff. The smaller installation companies do find it a challenge to free up staff for three or four-day sessions and prefer more frequent specific one-day training seminars. Companies that are prepared to allocate time and budget to training definitely reap the rewards, as far has having better planned and executed installations and have a far higher customer retention ratio than their competitors that do not.
Education is what this country needs and we are fully on board the training bus. For additional information please mail marketing@powelltronics.com
Skills and the system integrator
Hi-Tech Security Solutions spoke to Kevin Monk, technical director at Bidvest Magnum Technology about how the system integrator handles the skills issue.

Kevin Monk
Hi-Tech Security Solutions: How much do you rely on vendors and/or manufacturers to assist in installations when it comes to customising or integrating their products with third-party products?
Kevin Monk, Bidvest Magnum Technology: Our approach is to train our staff competently so that our vendors or distributors contribution to our installations is minimal. However, where the source code is proprietary we would require the assistance of the manufacturer to help integrate, although most manufacturers have APIs or SDKs to assist us with that integration.
Hi-Tech Security Solutions: Where do you go for your staff's technical training? To the vendor/manufacturer? In-house? Third-party trainers?
Kevin Monk, Bidvest Magnum Technology: We use all aspects available to us. Basic product and sales skills are done with local distributors in-house at our premises. Certification is normally done at an international level with most manufacturers offering on-line certification after the training course is completed. We also offer our staff courses such as project management training, which is handled in-house, yet done by an approved outside learning programme.
Hi-Tech Security Solutions: Do you believe that product suppliers/manufacturers are doing enough to make the relevant information on their products available to make it easier for installers SIs?
Kevin Monk, Bidvest Magnum Technology: Yes, most of the reputable suppliers are assisting, however most training comes at a cost to the SI which becomes quite costly if you see the variation of products the SIs need to be accredited in to survive in the market space. Most accreditations are renewed either yearly or every two years when recertification is required.
Hi-Tech Security Solutions: What would you like to see changing in the training environment in general?
Kevin Monk, Bidvest Magnum Technology: There is not much out there in terms of formalising this through an official body. The training schedules from the various distributors vary and they also see this as a profit centre and no longer a cost centre as in the old days. However, standards could be implemented and controlled by one of the training bodies in the following categories: project management, health and safety, Consumer Protection Act and the POPI Act.
For more information contact Bidvest Magnum Technology, +27 (0)11 555 4949, kevinm@bidvestmagnum.co.za
Credit(s)
Further reading:
Drones and Digital Aviation Conference
October 2019 , News, Conferences & Events
Drones have opened airspaces for everyone in ways that humans had not imagined; to the extent that there is a drone to almost every kind of problem on earth. Drones already have the ability to increase ...
Read more...
---
Visitor management for estates
Access & Identity Management Handbook 2020, Powell Tronics , Residential Estate (Industry), Access Control & Identity Management
Residential estates and business parks around South Africa have installed access control systems that aim to streamline access for both pedestrians and vehicular traffic.
Read more...
---
IDEMIA and Powell Tronics on the road
November 2019, Powell Tronics , News
In the first week of September, Powell Tronics and IDEMIA hosted two breakfast roadshow events in Cape Town and Port Elizabeth respectively.
Read more...
---
Surveillance augmented by technology and people
November 2019, Technews Publishing , CCTV, Surveillance & Remote Monitoring, Conferences & Events
iLegal 2019 examined how the surveillance industry is being enhanced through the intelligent integration of the latest technology and the best people have to offer.
Read more...
---
Closing the security loop for educational institutions
November 2019, Powell Tronics , News
The Campus Protection Society of Southern Africa hosted its annual conference in Port Elizabeth at the Radisson Blu Hotel and Conference Centre between the 15th and 18th September 2019.
Read more...
---
A tangible return on investment
CCTV Handbook 2019, Bidvest Protea Coin, Technews Publishing , CCTV, Surveillance & Remote Monitoring, Integrated Solutions
The key to a successful security solution for any environment is the strategy and processes that define what you need, where, when, how and why.
Read more...
---
Residential Estate Security Conference 2019
October 2019, Technews Publishing , Editor's Choice, Residential Estate (Industry), Conferences & Events
Hi-Tech Security Solutions hosted the Residential Estate Security Conference in August, focusing on the people, technology and processes involved in an effective security solution for estates.
Read more...
---
Securex West Africa returns in 2020
October 2019 , Conferences & Events, News
See more than 100 exhibitors over two days and join over 2500 professionals from more than 20 countries.
Read more...
---
Cost effective without compromising security
October 2019, Bidvest Protea Coin , Integrated Solutions, Residential Estate (Industry)
Bidvest Protea Coin offers a range of services, all integrated to offer a future-proof and cost-effective security solution for estates.
Read more...
---
IFSEC Europe launches to extend the IFSEC brand
October 2019 , News, Conferences & Events
IFSEC will extend into mainland Europe with the launch of IFSEC Europe, a new biennial security event taking place for the first time on 20-22 September 2021 at RAI Amsterdam Convention Centre.
Read more...
---