printer friendly version
It can be secure or it can be cheap
Residential Estate Security Handbook 2017
News
Kicking off the Residential Estate Security Conference 2017, Rob Anderson noted an unpleasant truth about estates and their endeavour to be secure. Rob noted that estates ask for advice, request quotes to meet their specific requirements, and then choose the cheapest quote. Alternatively, someone on the HoA or body corporate knows someone "who is brilliant at this type of stuff" and the job goes to them.
Not too long after the installation is complete, the complaints start coming in about perimeter breaches, illegal and undocumented access, cameras that produce yellow (or sometimes green) images when they are working, and guards that are never where they are supposed to be (except when they're asleep). Of course this applies to more markets than only estates, but it is an inconvenient truth many integrators, consultants, service providers and vendors deal with on a regular basis.
Even if you get someone to install the cheap stuff professionally, they won the bid on price and you will be disappointed if you think they are going to support and maintain their work just as professionally – no matter what was agreed. The budget cuts have to come from somewhere and it's either saved during installation or in the support/maintenance phases (or both). We all know the economy is in the dumpster, but is that worth the risks involved in bad security?
Perhaps the problem is that the people making decisions are not aware of what makes security work. Those nasty bean counters simply count beans, not the cost of lives and the trauma involved in failed security. But there again, see what cars they drive and ask them why they aren't in a 1973 VW Beetle – that's a cost-effective buy?
Cost of ownership was one of the presentations at this year's Residential Estate Security Conference. You can find a brief summary of it and the other presentations in this handbook. We also have an article on the total cost of ownership as it pertains to the security market among the different editorials we include in the publication.
We also have insights from some people involved in ensuring their estate's security who sat around a table with Hi-Tech Security Solutions to speak about the challenges they face. Money is always an issue, but it doesn't have to mean poor security.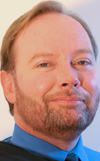 I would like to thank everyone who supplied information and answered questions in the process of putting the Residential Estate Security Handbook 2017 together. It's difficult to compress everything into one publication, but with the able assistance of Rob Anderson we have managed to address many of the security issues estates today are facing.
I hope you enjoy the magazine and I welcome comments, suggestions and criticisms to [email protected]
Andrew Seldon
Editor
Credit(s)
Further reading:
Cyber resilience is more than cybersecurity
Technews Publishing Cyber Security Integrated Solutions IT infrastructure
Hi-Tech Security Solutions held a round-table discussion focusing on cyber resilience and found that while the resilience discipline includes cybersecurity, it also goes much further.
Read more...
---
Johnny Aucamp joins iPulse exco
News
Johnny Aucamp has joined iPulse Systems as its chief sales officer (CSO), adding a massive boost to the executive team.
Read more...
---
From the editor's desk: Security and resilience
Technews Publishing News
It's often said that South Africans are a resilient bunch, and history has proven this correct. When it comes to security, both cyber and physical, resilience is key to an effective defensive plan. ...
Read more...
---
Hikvision aims for solutions
Technews Publishing Hikvision South Africa Editor's Choice CCTV, Surveillance & Remote Monitoring News Integrated Solutions Conferences & Events
Hikvision recently held a roadshow titled Industry X, where the company highlighted its latest products and solutions, supported by partners and distributors.
Read more...
---
Olarm launches PRO 4G communicator
Olarm News Perimeter Security, Alarms & Intruder Detection Products
Olarm has announced an additional 4G/LTE version of its Olarm PRO smart communicator. It is aimed at areas suffering from poor connectivity by providing support for 4G, 2G and Wi-Fi networks.
Read more...
---
ADI Expo returns to South Africa
Technews Publishing ADI Global Distribution News
September saw the return of the ADI Expo to South Africa. The Johannesburg event was held at the Focus Rooms and the Durban event, two days later, at the Southern Sun Elangeni & Maharani.
Read more...
---
Technoswitch Awards dinner for 2022
Technews Publishing News Fire & Safety
Technoswitch hosted its fifth awards dinner at Montecasino in September, where customers and suppliers celebrated a year of success.
Read more...
---
Suprema joins FiRa Consortium
Suprema News Access Control & Identity Management
Suprema recently became a member of the FiRa Consortium, a consultative body that establishes standards for ultra-wideband (UWB) technology, the next generation of wireless communication.
Read more...
---
Reliable, low-maintenance video appliances
Technews Publishing Editor's Choice CCTV, Surveillance & Remote Monitoring News IT infrastructure Products
Symetrix, part of the Agera Group, has added the AES range of video recording servers, storage appliances and workstations to its portfolio.
Read more...
---
ZYTEQ Fire Engineering Summit 2022
ZYTEQ Fire Fire & Safety News
Cape Town-based ZYTEQ Fire hosted its inaugural Engineering Summit at the Commodore Hotel in Cape Town and the Leonardo Hotel in Sandton, Johannesburg.
Read more...
---