printer friendly version
Something old, something new
April 2017 Integrated Solutions, CCTV, Surveillance & Remote Monitoring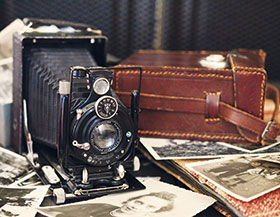 There are constantly new surveillance products hitting the market and eager sales people wanting to sell them to you, but is it really necessary to have the latest and greatest? Given the advances we're seeing in technology, the answer is yes, but in these economic times, ripping and replacing your old surveillance equipment to get the benefits of new technology is not always possible.
If you listen to all the people talking about integration today, you would think the option of mixing and matching newer technology with old is a viable, cost-effective option, but is it? Hi-Tech Security Solutions asked Quintin van den Berg, regional product manager: video systems at Bosch Security Systems SA, for his opinion on the pros and cons of upgrading or staying with what you have.
While it may be tempting to try to integrate existing surveillance technology that may be three to five years old with the latest offerings, will customers still obtain the functionality and performance they require from the new and the old systems?
Yes and no, says Van den Berg. "In many cases it comes down to budget versus the need for today's latest offerings. Many of today's technologies allow the customer better insight and effective operational control than what was available three to five years ago. However, where a user can identify and prioritise areas to deploy the latest technology, it can often be used to bolster the efficacy of legacy sites. In doing so, the customer can gradually migrate the system to the latest technology in a phased approach based on operational requirements."
However, he cautions that simply adding new technology will not in itself guarantee optimal performance. As always, careful planning is required. A clear migration path needs to be established by understanding interoperability between legacy and new technologies.
"Ensuring that your VMS supports the newly introduced products as well as technologies such as edge-based analytics, compressions etc, will allow the user to realise immediate benefit."
Best of breed?
In an ideal world, the user will not be restricted to a brand, but will be able to choose best-of-breed products from various suppliers to meet their specific needs in different areas. While this can naturally be done today, the question of integration and collaboration between products needs to be considered as the full range of functionality from all the products the customer chooses may not be available in a 'hybrid' installation.
Another issue to consider is whether the vendors' products chosen will function effectively when combined with newer technologies. Some manufacturers make a concerted effort to support backward compatibility for multiple versions of their products, while others may not see this as a priority or claim compatibility where it really is limited to the basics.
"If a best-of-breed solution is sought using multiple brands, it is always advised to consider interoperability," notes Van den Berg. "ONVIF-compliant products ensure a certain level of interoperability between multiple brands.
"That being said, depending on customer needs, more specific integration may be required and backward compatibility may differentiate from one vendor to the other. Initiatives such as the Integration Partner Program from Bosch promote integration between best-of-breed technologies. Bosch works with common hardware platforms that enable most products to be maintained easily and upgraded via firmware updates."
Analogue still in the game
The interoperability he mentions does not only apply to IP cameras and supporting infrastructure. Van den Berg explains that Bosch offers hybrid solutions that enable analogue and network video cameras to be used in combination and to ensure an easy transition to full network solutions.
Regarding backward compatibility specifically, Van den Berg says Bosch Security Systems works with common product platforms (CPP) across its network video portfolio. "All IP products that share the same platform are easily maintained, backward compatible over multiple generations and future proof due to the possibility of enhancing or adding new features via firmware updates."
For those looking at tighter budgets while requiring better performance and functionality from their surveillance systems, the key is homework. Understanding which products will deliver the functionality and performance you require, as well as which products are designed according to accepted industry standards is the starting point to finding what you need in a best-of-breed solution.
Of course, it goes without saying that the customer will need to ensure that the standards manufacturers claim to adhere to are actually adhered to in full and not in name only. The same applies to backward compatibility. The manufacturer must have a standing policy regarding backward compatibility that is recognised in the industry, as opposed to a vague promise of compatibility or special development 'if required'.
For more information contact Bosch Security Systems – South Africa & sub-Saharan Africa, +27 (0)11 651 9600, security.systems@za.bosch.com, http://africa.boschsecurity.com
Credit(s)
Further reading:
Shorten your checkout lines to enhance customer experience
September 2019, Hikvision South Africa , Retail (Industry), CCTV, Surveillance & Remote Monitoring
Hikvision's queue detection technology is purpose-built to offer cutting-edge flow analysis to retail outlets and any situation where waiting to pay is required.
Read more...
---
Constructive CCTV contributions to research
September 2019, Leaderware , Editor's Choice, CCTV, Surveillance & Remote Monitoring
Study leads to understanding that we need more recognition and reward for constructive participation in society.
Read more...
---
Managing staff effectively
September 2019, dormakaba South Africa, iPulse Systems , Integrated Solutions, Access Control & Identity Management
Workforce management solutions allow organisations to track the relationship between productivity and the cost of employment, incorporating issues such as health and safety, T&A, rostering and more.
Read more...
---
New Africa sales manager for Axis Communications
September 2019, Axis Communications SA , News, CCTV, Surveillance & Remote Monitoring
Axis Communications has appointed Brendon Hall, previously the founder and MD of Pentagon, as its new sales manager, Africa.
Read more...
---
Hikvision helps secure African Union Summit
September 2019, Hikvision South Africa , News, CCTV, Surveillance & Remote Monitoring
Hikvision established a complete intelligent video solution to ensure the security of the thirty-third African Union (AU) Summit held on 7 July in Niamey, the capital of Niger.
Read more...
---
Genetec to integrate CylancePROTECT
September 2019, Genetec , Editor's Choice, CCTV, Surveillance & Remote Monitoring, News
Genetec has announced it is partnering with Cylance, a business unit of Blackberry, to bring AI-based antivirus protection to its appliance customers.
Read more...
---
Best in class at sea and ashore
September 2019, Axis Communications SA , Transport (Industry), CCTV, Surveillance & Remote Monitoring
Thermal network cameras support the guard tour function that can be used for continuous monitoring of a particular area according to the pre-set guard tour.
Read more...
---
Increase security efficiency, decrease costs
September 2019 , Security Services & Risk Management, Integrated Solutions
Trackforce offers customisable mobile and web applications to increase security operational efficiency and lower costs.
Read more...
---
New 5000 series single sensor cameras
September 2019, Dallmeier Electronic Southern Africa , Products, CCTV, Surveillance & Remote Monitoring
Data rate reduced by up to 50% and AI-supported object classification in new Dallmeier Series 5000.
Read more...
---
Augmented security with drones
August 2019, Drone Guards , Editor's Choice, Integrated Solutions
Drone Guards is moving into an untapped market of using drones to secure residential estates and other high-value assets such as mines, farms and commercial properties.
Read more...
---