printer friendly version
Something old, something new
CCTV Handbook 2017 Integrated Solutions, CCTV, Surveillance & Remote Monitoring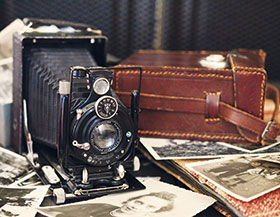 There are constantly new surveillance products hitting the market and eager sales people wanting to sell them to you, but is it really necessary to have the latest and greatest? Given the advances we're seeing in technology, the answer is yes, but in these economic times, ripping and replacing your old surveillance equipment to get the benefits of new technology is not always possible.
If you listen to all the people talking about integration today, you would think the option of mixing and matching newer technology with old is a viable, cost-effective option, but is it? Hi-Tech Security Solutions asked Quintin van den Berg, regional product manager: video systems at Bosch Security Systems SA, for his opinion on the pros and cons of upgrading or staying with what you have.
While it may be tempting to try to integrate existing surveillance technology that may be three to five years old with the latest offerings, will customers still obtain the functionality and performance they require from the new and the old systems?
Yes and no, says Van den Berg. "In many cases it comes down to budget versus the need for today's latest offerings. Many of today's technologies allow the customer better insight and effective operational control than what was available three to five years ago. However, where a user can identify and prioritise areas to deploy the latest technology, it can often be used to bolster the efficacy of legacy sites. In doing so, the customer can gradually migrate the system to the latest technology in a phased approach based on operational requirements."
However, he cautions that simply adding new technology will not in itself guarantee optimal performance. As always, careful planning is required. A clear migration path needs to be established by understanding interoperability between legacy and new technologies.
"Ensuring that your VMS supports the newly introduced products as well as technologies such as edge-based analytics, compressions etc, will allow the user to realise immediate benefit."
Best of breed?
In an ideal world, the user will not be restricted to a brand, but will be able to choose best-of-breed products from various suppliers to meet their specific needs in different areas. While this can naturally be done today, the question of integration and collaboration between products needs to be considered as the full range of functionality from all the products the customer chooses may not be available in a 'hybrid' installation.
Another issue to consider is whether the vendors' products chosen will function effectively when combined with newer technologies. Some manufacturers make a concerted effort to support backward compatibility for multiple versions of their products, while others may not see this as a priority or claim compatibility where it really is limited to the basics.
"If a best-of-breed solution is sought using multiple brands, it is always advised to consider interoperability," notes Van den Berg. "ONVIF-compliant products ensure a certain level of interoperability between multiple brands.
"That being said, depending on customer needs, more specific integration may be required and backward compatibility may differentiate from one vendor to the other. Initiatives such as the Integration Partner Program from Bosch promote integration between best-of-breed technologies. Bosch works with common hardware platforms that enable most products to be maintained easily and upgraded via firmware updates."
Analogue still in the game
The interoperability he mentions does not only apply to IP cameras and supporting infrastructure. Van den Berg explains that Bosch offers hybrid solutions that enable analogue and network video cameras to be used in combination and to ensure an easy transition to full network solutions.
Regarding backward compatibility specifically, Van den Berg says Bosch Security Systems works with common product platforms (CPP) across its network video portfolio. "All IP products that share the same platform are easily maintained, backward compatible over multiple generations and future proof due to the possibility of enhancing or adding new features via firmware updates."
For those looking at tighter budgets while requiring better performance and functionality from their surveillance systems, the key is homework. Understanding which products will deliver the functionality and performance you require, as well as which products are designed according to accepted industry standards is the starting point to finding what you need in a best-of-breed solution.
Of course, it goes without saying that the customer will need to ensure that the standards manufacturers claim to adhere to are actually adhered to in full and not in name only. The same applies to backward compatibility. The manufacturer must have a standing policy regarding backward compatibility that is recognised in the industry, as opposed to a vague promise of compatibility or special development 'if required'.
For more information contact Bosch Security Systems – South Africa & sub-Saharan Africa, +27 (0)11 651 9600, security.systems@za.bosch.com, http://africa.boschsecurity.com
Credit(s)
Further reading:
Building a nervous system for smart cities
Issue 1 2020, Pinnacle Instruments SA , Integrated Solutions
Build a central nervous system for smart cities, by employing real-time situation reporting and analysis that unites the powers of cloud computing, AI, IoT and big data.
Read more...
---
The secret to 5G security? Turn the network into a sensor
Issue 1 2020 , Integrated Solutions
We are about to make the leap from being a civilisation that uses networks to one that runs on them in a fundamental and inextricable way.
Read more...
---
The move to services and RMR
Issue 1 2020, Merchant West, G4S South Africa, Technews Publishing , Integrated Solutions
Project work used to be the staple diet for system integrators, but that was before the services model changed the way businesses buy and use their security systems.
Read more...
---
Global security industry adopts servistisation models
Issue 1 2020 , Integrated Solutions
New as-a-service business models are gaining traction because they reduce capital expenditure and cost of ownership, finds Frost & Sullivan.
Read more...
---
Looking ahead with mobile access technologies
Access & Identity Management Handbook 2020, Technews Publishing, HID Global, dormakaba South Africa, Salto Systems Africa, Suprema, Gallagher , Access Control & Identity Management, Integrated Solutions
Given the broad use of smartphones around the world and the numerous technologies packed into these devices, it was only a matter of time before the access control industry developed technology that would ...
Read more...
---
Scalable access solution
Access & Identity Management Handbook 2020 , Access Control & Identity Management, Integrated Solutions
Bosch Building Technologies makes access management simple, scalable and always available with Access Management System 2.0.
Read more...
---
Securing perimeters of secure locations
November 2019, Axis Communications SA, Modular Communications, Hikvision South Africa, Nemtek Electric Fencing Products, Technews Publishing, Stafix , Government and Parastatal (Industry), Perimeter Security, Alarms & Intruder Detection, Integrated Solutions
Hi-Tech Security Solutions asked a number of companies offering perimeter security solutions for their insights into protecting the boundaries of national key points.
Read more...
---
What are the cybersecurity issues in video surveillance?
November 2019, Axis Communications SA , Editor's Choice, CCTV, Surveillance & Remote Monitoring, Cyber Security
he importance of the data captured by surveillance cameras – and what can be done with it – has led to a new breed of cybercriminals, looking for insights to steal and sell.
Read more...
---
The safe city and its need for interoperability
November 2019 , Integrated Solutions, CCTV, Surveillance & Remote Monitoring
Interoperability continues to present one of the greatest challenges, particularly with video management systems, video recording devices and cameras.
Read more...
---
Analytics-driven solutions for smart infrastructure
November 2019, Bosch Building Technologies , Integrated Solutions
Video analytics technology can bring intelligence to infrastructure by delivering solutions for traffic flow, improved safety, smart parking, and data collection.
Read more...
---