printer friendly version
Managed services or rats in a trap
April 2017 CCTV, Surveillance & Remote Monitoring, Asset Management, EAS, RFID, Security Services & Risk Management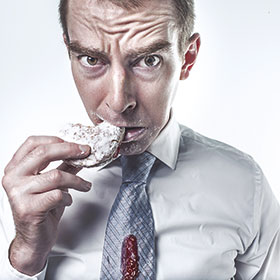 Managed services are the bomb. Or at least it seems so: your operational expenditure is capped at a specific amount for a certain number of years and you get an all-singing-and-dancing security solution that your integrator/service provider takes care of. All you do is pay the bill and enjoy the service.
But does it really work that way? The idea is a good one for integrators looking for annuity income over the long term, but is it the best deal for the client? It's probably in everyone's best interest to pay a set amount per month (or annually), knowing what the cost is way in advance than to have to pay a lump sum for a surveillance project and then have the hassles of maintaining it and getting the service you want from your suppliers. But what are the pitfalls?
Hi-Tech Security Solutions asked Bernard Senekal, MD of Naxian, about the benefits of managed services.
"Typically, these type of contracts are capped at a specific monthly rate with a clearly identified scope of which activities in the maintenance and service level agreements are included, and which will incur ad hoc charges," explains Senekal. "In many cases these contracts make provision for an annual increase based on either an agreed percentage or inflation. The customers benefit because the cost of ownership of the investment is kept inline against approved budgets and without nasty surprises."
The right deal?
From the integrator perspective this can also be a good deal, but not always. Any person who has been on the service side of the security industry knows that, while an annuity income is great, there is always the potential for a customer who is never happy to upset the applecart. Moreover, sometimes the technology one chooses refuses to cooperate and, in either case, the integrator spends far too much time sending people to site, fixing and replacing technology, to the extent that the whole contract becomes a loss-making exercise.
While this is always a possibility, Senekal says most integrators use well-known products that have proven their reliability over time and they have the experience not to play the margin cutting game which will see them making a loss. "The true test on whether an integrator runs back and forth to sites is in the quality of the installation and the associated infrastructure, as well as the policies created at system level to ensure that system users are not enabled to 'break' the system.
"In our experience, the best strategy in keeping demanding clients happy is to ensure that client relationship management forms a big part of the overall strategy. Moreover, the SI (systems integrator) must also make sure they have the system tools that allow them to act in a preventative instead of reactive way to system health issues."
Breaking the chains
In the real world, despite everyone's best intentions, sometimes deals go sour and one of the parties involved (or more) want to end the contract. This in itself is a major undertaking as some parties may be happy with the way the contract is running. It is therefore a critical aspect of any managed services deal that the requirements and responsibilities of all parties are spelled out in detail in the contract, as well as the mechanisms for its termination.
Regardless of the terms and conditions of the contract, Senekal believes the shortfall in terms of these contracts are typically based on the fact that there is no performance management against actual statistics related to the health and general uptime of the systems.
"If you cannot accurately measure this, then how can you have a strong contract that is
fair to both parties? This is the Achilles Heel and what I believe forms part of what Naxian is bringing to the broader security market
as a solution."
"While managed services contracts increase revenue for integrators, they also lead to a similar growth curve in expenses. Essentially, the more sites you need to service, the more technical resources, vehicles and associated costs you will have.
"At Naxian we have a Smart Services Platform that is built specifically around this pain point and ensures that SIs drastically reduce their cost of servicing sites, thereby enhancing overall net profits and changing the shape/enterprise value of their businesses for the better. We will be launching articles in Hi-Tech Security Solutions on our Smart Services Platform over the coming months."
For more information contact Naxian, bernard@naxian.co.za, www.naxian.co.za, +27 (0)87 820 0620
Further reading:
Milestone partners prove their skills
August 2019, Milestone Systems , News, CCTV, Surveillance & Remote Monitoring, Training & Education
Within the span of one week in mid-May, the Milestone Learning & Performance group celebrated important benchmarks: 200 000 course registrations and tutorial views, and 10 000 certifications.
Read more...
---
ONVIF Hosts 20th Developers' Plugfest
August 2019 , News, CCTV, Surveillance & Remote Monitoring
ONVIF, the global standardisation initiative for IP-based physical security products, hosted its twentieth ONVIF Developers' Plugfest in early June in Tokyo.
Read more...
---
24-hour emergency response for staff
August 2019 , News, Security Services & Risk Management
The FirstRand Group has partnered with PanicGuard to create a 24-hour emergency response programme for staff.
Read more...
---
Licence plate recognition camera
August 2019 , Products, CCTV, Surveillance & Remote Monitoring
VIVOTEK has introduced a new licence plate recognition camera featuring built-in licence plate recognition software and edge-computing capability.
Read more...
---
Keeping our changing environment secure
August 2019 , Editor's Choice, Security Services & Risk Management
For a crime to take place there needs to be a victim and a criminal who sees an opportunity. For a cybercrime to take place we need the same set of circumstances.
Read more...
---
The importance of real security risk assessments
August 2019, Sentinel Risk Management , Editor's Choice, Security Services & Risk Management, Residential Estate (Industry)
Andy Lawler, MD, Sentinel Risk Management, says a security risk assessment is an onerous task, but is not something estates can consider optional or a luxury item anymore.
Read more...
---
Risk assessment or product placement?
August 2019, Technews Publishing, Alwinco, SMC - Security Management Consultants , Editor's Choice, Security Services & Risk Management, Residential Estate (Industry)
Hi-tech security solutions asked a couple of experts to provide estate managers and security managers with some insights into what a 'real' risk assessment includes.
Read more...
---
Securing Savannah Hills Estate
August 2019, Rhyco Risk Projects , CCTV, Surveillance & Remote Monitoring, Perimeter Security, Alarms & Intruder Detection
Savannah Hills Estate in Midrand planned a security upgrade which was awarded to Rhyco Risk Projects. The project started in March 2019 and was completed in May 2019.
Read more...
---
10 things to consider when shopping for a VMS
August 2019, Genetec , CCTV, Surveillance & Remote Monitoring, Integrated Solutions
Today's video management systems (VMS) provide a wide range of tools and capabilities that help make security personnel more efficient by allowing them to focus on what really matters.
Read more...
---
How far are we really at with artificial intelligence?
August 2019, Axis Communications SA , Editor's Choice, CCTV, Surveillance & Remote Monitoring, IT infrastructure, Residential Estate (Industry)
Justin Ludik unpacks exactly how far AI has come and what it potentially can do for society and more importantly, surveillance.
Read more...
---