printer friendly version
The elusive ROI and TCO
CCTV Handbook 2017 Editor's Choice, CCTV, Surveillance & Remote Monitoring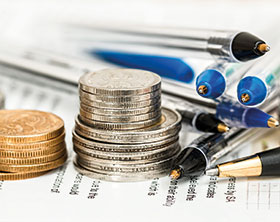 Surveillance projects are expensive, and it is this cost that often persuades people to make purchasing decisions according to price and buy the cheapest cameras they can find and the cheapest service provider they can convince to beat another's quote. While they probably believe any camera will do the job, they may not realise that the camera is not the most expensive part of a surveillance operation.
These people are also probably the first to tell you that surveillance cameras and projects never work, the video images are poor, or that their storage system isn't worth the money. The cliché of 'you get what you pay for' is as true in the surveillance market as it is anywhere else.
On the other hand, companies that have shelled out large sums of money on their surveillance projects, hired the best consultants and integrators and only bought recognised brands are not always happy with the results either. They may also complain about the image, or hidden costs or poor performance, poor service or many other bugbears.
As can be seen in this section on TCO (total cost of ownership) and ROI (return on investment), a surveillance solution is not simply about a camera. A successful solution relies on quality from the network cabling and connectors used, includes the cameras, servers and storage, and ends at the video management system (VMS).
Additionally, the choice of partners and their skills, the brands and the installers' skills in those brands, the backup and support of the hardware and software, and the skills of the team that will be responsible for the day-to-day operations also play a part in the project's success. The white paper printed in this publication offers more insights into the various issues affecting a project.
Despite the complexity of a surveillance project, organisations invest a lot of money and want the assurance that their investment will not only deliver their requirements over the long term (the ROI), but that the costs over the life of the installation won't escalate dramatically, and that it is possible to calculate a reasonable total cost of ownership (TCO) for the whole project upfront.
Of course, to calculate the TCO, one must have a reasonable expectation of how long the installation will run for. Yet, with technology advancing rapidly all the time, can users put a long lifespan on their installation when in a year or two there will probably be technology that makes yours look antique?
How long is a piece of string?
Ian Downie from Xone Integrated Security says that typically, the head end will function for over five years, but become outdated within three. "Quality cameras will last 5 to 10 years, while inferior cameras last 1 to 3 years. The network can function for 5 to 10 years while good switches, with the cabling could last up to 20 years. As such, the TCO is vital in terms of durability of equipment, lower maintenance costs, less downtime and higher efficacy in ROI and observation models. Quality systems definitely stack up better with the discerning customer."
Gary Swart from Rhyco Risk Projects adds that customers usually make the mistake of focusing on the upfront costs. Unfortunately, he says a percentage of customers are so focused on upfront costs that they overlook very important facts about the equipment they plan to purchase:
• Warranty. Some of the equipment manufacturers only provide a one-year warranty. Others provide three- to five-year warranties on equipment. This is a very important factor to consider. When making the original purchase, the client has to ensure that the equipment should last at least five years and the 'backbone' or cable infrastructure should last much longer.
• Availability. Is your supplier a 'sole supplier', or can the equipment be purchased from ­several suppliers? Should the latter be true, then after-sales service should not be an issue. Some product manufacturers have local offices in the country and this becomes a huge plus when after-sales service is needed.
• Installation. The most important part is the backbone. The backbone must last for many years as this ensures equipment can be upgraded without changing everything. Thus, cabling, fibre, power, etc. must be installed in the applicable conduit. This will ensure that less damage occurs taking into consideration factors like rats, rust, UV damage and so on.
Tim Timmins, from G4S Secure Solutions, adds that the longevity of surveillance systems varies widely. "There are so many variables that affect this and make it hard to make general statements. Total cost of ownership will vary from project to project."
He explains that electronics that are subject to high temperatures will have a severely reduced lifespan. Cameras that are installed outdoors in hot climates will never last as long as cameras installed indoors in temperature-controlled environments. Moreover, engineering and marketing decisions play an important role.
"If a device is designed with a 10% voltage tolerance, as an example, it will not last as long as one with a 50% tolerance. Although most companies tend to build products to specific price points, the best companies engineer those products with conservative designs that will last longer than a more aggressively designed product. Compare past reliability of equipment as well as the specifications between manufactures when considering lifespan and total cost of ownership."
The services required
As noted above, a project's success depends on many factors, and the SLA (service-level agreement) is one that can make or break the project – and the bank. Downie notes there are multiple factors that play a role, but specific criteria to consider when setting up the SLA include time, skill levels, uptime, analytical functionality, stock-holding and technician/company certification are crucial.
Swart advises customers to define the expectation required from the maintenance team, stressing that full maintenance procedures must be defined. "It should be specified under each category, for example, alarms, access control, CCTV, electric fence, UPSs, batteries and so on."
He is also adamant that the costs must be predefined:
• Usually in coastal conditions or extreme conditions, a monthly maintenance contract might be applicable.
• Inland, a quarterly maintenance contract might be applicable. The customer should ensure they don't pay monthly for a quarterly contract, unless the contract is inclusive of all ad hoc services.
• Ad hoc services must be defined into an hourly rate, distance travelled etc, should this not be part of the scheduled maintenance contract. The reaction time must be specified as part of the contract on ad hoc services.
• SLAs will have yearly escalation amounts. The client should be aware on this in advance.
Timmins expands on this, noting that within the SLA, it is important that the provider outlines the level of service the customer should expect to receive. This may include:
• Frequency of service/maintenance visits (e.g. annually, quarterly).
• Service response times.
• Associated charges related to billable service/maintenance requests (if applicable).
• Promptness of emergency notifications.
• Monitoring centre availability.
• Physical vs. virtual support features (eg, phone, chat, site visit).
• Hours of normal operation and associated fees for after-hours or emergency service.
Within this scenario, there are three common types of contract:
• Preventative only.
• Preventative and reactive.
• Fully inclusive where the client has no additional costs even if the equipment goes faulty.
After the costs, where's the return?
We all know these projects will cost a lot of money and it's easy for a slick salesperson to promise returns, but unlike a financial transaction where returns can easily be quantified, surveillance returns are not always about money. How does one actually measure ROI in a surveillance project? And by measure, we mean how can you show your board of directors that the spend on surveillance is worth it?
"A client can consider several options when the ROI is considered," contends Swart. "The recommended option is to enrol the expertise of a consultant to assist in making the decision as to what the best solution will be overall and determine the best route and the best cost saving model."
Downie agrees, noting that the ROI depends on the industry in which the project is deployed. However, a percentage reduction of theft and breakages, improvement in health and safety, less litigation, better insurance pricing due to lowered risk, improved productivity, less downtime and greater efficiencies should all be added into the equation when calculating the ROI.
Getting to these calculations means the customer has to know they have selected the best system for themselves, says Timmins. "This doesn't mean that the cheapest solution is always the best. Has the technology been proven? In other words, has the customer done a proof of concept or has the customer spoken to other clients as a reference? Would a low- to medium-end solution suffice, or is an enterprise-level system required."
Operational or capital expenditure?
There has been a definite move in many industries towards what is called the Subscription Economy. The idea is that instead of paying a huge lump sum for something, such as a surveillance system, the customer agrees to 'subscribe' to the system and pays a set monthly fee for a determined period and this covers the cost of the hardware, software and services over the length of the contract.
The terms of the contract can vary with the client owning the hardware after a certain number of years, or getting a technology refresh every few years. The terms could also include financing. The question is, are leased or subscription models beneficial in the surveillance market?
The basic question, according to Timmins, is "when the system has been selected, does the customer buy the system outright or does the customer rent or have a managed service for the system over a period of time?"
If the decision is to rent, then the customer gains an advantage because the solution is:
• Affordable and more suitable than Capex budget will allow.
• Tax deductible.
• Off the balance sheet, no depreciation.
• It allows the customer to upgrade to latest technology easily at the end or during the term of the contract.
"Managed services allow for turnkey accountability with a consistent cost that avoids spikes and unforeseen expenses," states Downie. "It is very appealing as it becomes transparent and avoids budget issues. Although it does not result in significant cost saving, it can be structured to allow increased payments at a time when more money is available in the future. It is also typically off-balance sheet and can be combined with insurance to limit risk in one measurable cost."
A rental or managed services contract is not different from any other project as it is still vital that an SLA must be in place, adds Swart. "Experience has proved that systems which are serviced regularly tend to not let clients down when it really matters. The client can insist that the maintenance contract must be reviewed yearly and can also ensure that escape clauses are part of the contract should the installer or integrator not deliver. Should the unforeseen happen and the services are not performed as requested and clearly laid out in the contract, the client should be able to move to the escape clause."
Furthermore, Downie advises that a lease agreement should be placed by the integrator with a reputable finance house to mitigate the risk. The services can then easily be replaced and the equipment simply remains on site, as the finance house will be the owner.
When it comes to costs and returns, a surveillance project is like any other. There are ways to determine the long-term costs and the returns expected when the solution is planned carefully and rolled out professionally. To avoid any management panic attacks about the cost of a project, a managed services, or lease option can also be considered which will allow the company to make smaller, regular payments over a period of time instead of lump sum payments. The lease option will also assist in ensuring your service providers adhere to the SLA since they don't hit jackpot with a big payday, but receive their payment over time, as long as they are doing their job efficiently.
For more information:
G4S Secure Solutions: www.g4s.co.za
Rhyco Risk Projects: www.rhms.co.za
Xone Integrated Security: www.xone.co.za
Refer to Hi-Tech Security Business Directory (www.hsbd.co.za) for further details on these companies.
Credit(s)
Further reading:
The year resilience paid off
Issue 8 2020 , Editor's Choice, Security Services & Risk Management
Hi-Tech Security Solutions spoke to Michael Davies about business continuity and resilience in a year when everything was put to the test.
Read more...
---
Retail solutions beyond security
Issue 8 2020, Axis Communications SA, Technews Publishing, Hikvision South Africa , Editor's Choice, CCTV, Surveillance & Remote Monitoring
The need for security technology to deliver more than videos of people falling or stealing from retail stores is greater than ever.
Read more...
---
AI-powered hardhat detection
Issue 8 2020, Hikvision South Africa , Industrial (Industry), CCTV, Surveillance & Remote Monitoring
Hardhats save lives, but only if people wear them. Intelligent, AI-powered hardhat cameras are helping to ensure workers in dangerous locations stay safe at all times.
Read more...
---
Developing trust and delivering value
Issue 9 2020, Milestone Systems, Technews Publishing , Editor's Choice
Hi-Tech Security Solutions spoke to Bjørn Skou Eilertsen, CTO of Milestone Systems, at the end of 2020 to find out how the company fared in 2020 and what the company expects to see happening in 2021 onwards.
Read more...
---
The slow-motion AI explosion
Issue 9 2020 , Editor's Choice
What the slow and incremental shift into the artificial intelligence gear has meant for business and industry.
Read more...
---
Four tips to keep the lights on during load shedding
Issue 9 2020, Rectron , Editor's Choice
To ensure businesses remain 'always on', here are some tips and tricks to ensure your business remains productive during rolling blackouts.
Read more...
---
What keeps you up at night
Issue 9 2020 , Editor's Choice
One continent, many different security priorities: KnowBe4's security snapshot of sub-Saharan Africa's 'Big Three'.
Read more...
---
The changing face of ransomware
Issue 9 2020, J2 Software , Editor's Choice
Relying only on a layered defence is no longer sufficient; one needs total visibility as a primary cyber defence mechanism.
Read more...
---
Knowledge sharing in the medical field
Issue 9 2020, Duxbury Networking , Editor's Choice
There are many reasons for a healthcare institution to share knowledge and some of today's most modern technologies can provide a simple and efficient solution.
Read more...
---
Intelligent video analytics for CCTV
Issue 9 2020, Kleyn , Editor's Choice
Lesley-Anne Kleyn expands on the growth and utility of analytics at the edge, including the benefits AI and deep learning have added to analytics algorithms.
Read more...
---