printer friendly version
IP's access control capture
Access & Identity Management Handbook 2017 Access Control & Identity Management, Integrated Solutions, IT infrastructure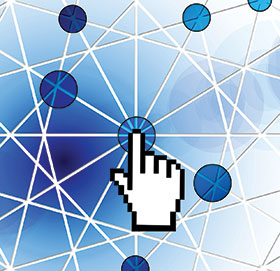 Unlike the surveillance market, the access control sector of the security industry is not known for constant innovation – not that it has been resting on its laurels. Perhaps this is because the concept of controlling access to a building or campus has always been a fairly standard process. Over the past couple of years, however, the industry has followed the surveillance market in making the move to IP-based access control, but without the fanfare we hear from the CCTV world.
The move to IP could be seen as a natural evolution, or perhaps the requirement to more easily integrate access with other security as well as building management systems. The integration of access control and video surveillance is a popular example of this. With everything running on the same network, management becomes simpler and the skills required for maintenance and repairs are also consolidated. And, of course, the ability to host your access solution in the cloud is also simpler. Of course, this is not completely dependent on simply adopting IP as your base infrastructure, but it helps.
In a 'pure' IP access controlled solution, the idea is that more functionality is also to be found in the reader/controller, once again expanding the scope of the access control system beyond simply allowing someone through a door or not. While it is fairly clear today that IP is the future of access control, Hi-Tech Security Solutions asked a number of people active in the industry locally for their take on how the African market is moving (or not) to IP. Are we about to see a mass migration or a more conservative approach?
Consolidation or not
Dan Drayton, Paxton's country manager for South Africa believes the launch of global companies such as Paxton into the South African market in recent years has helped drive the change to IP, making some of the domestic brands move quickly to bring their own IP solutions to market.

Dan Drayton.
Moreover, he says, "the recent acquisition of Impro shows this is the beginning, not the end, of consolidation in our market as the global players look to acquire new technology or buy market share."
Brian Wynberger, national technical manager at Reditron, adds, "the move to IP can be attributed to a few reasons: the utilising of existing cabling infrastructure makes sense economically, eases installation and enable easier integration of security systems."

Brian Wynberger.
Taking a somewhat more philosophical approach, John Loudon, brand manager for access control and fire at PinnSec, notes that all access control systems (ACS) have always incorporated an element of IP in them, even if it just a basic server/client environment. "Most of the popular ACS in Africa provide IP connectivity between all their components and promote this IP option as the preferred configuration. I do not think any one company dominates the move to IP, but I enjoy the perceived competitiveness IP has brought the ACS industry."
He is of the opinion that the move to IP is being driven by current entrenched players that can offer the best of both worlds (IP and otherwise). Newcomer solutions seem to offer IP only and the African market may still have some trust issues regarding redundancy when it comes to relying on an exclusively IP solution. "People like and trust what they know and IP networks in Africa contend with a set of issues not commonly experienced in First World environments. I would imagine this could be an issue for newcomers with an IP only system."
However, he does add that Africa is starting to trust IP reliability, understand the ease of implementation and although IP equipment is slightly more expensive, it is a lot less costly on the labour and implementation side. Loudon does not expect IP to be a big integration driver; however, expecting integration and multi-faceted solutions will eventually dominate the environment because that is what customers demand. "We believe in the very long term a building or security system will be judged on the solution it offers for the price: How much bang for your buck from a single source."
Benefits of IP
If users are to migrate to IP, they first need to understand the benefits they can obtain and why the move is worth the effort. Too many companies have been taken in by the promises of new technology, only to find they fail to deliver when it counts, or that simplicity or other benefits expected are not realised.
IP technology enables the integration of an existing security system, which might consist of CCTV, access control and intruder alarm into a single user interface platform, says Drayton. "However, the proprietary cabling and protocols for legacy systems makes this almost impossible or at the least hugely complex and expensive. Today, there are many integration options for installers to use. For example, all Paxton integrations are available free of charge, while most of the market still charges, further delaying their adoption."
Echoing these sentiments, Wynberger says having your security system of CCTV, access control, fire and intruder operating in an integrated solution is undeniably useful, and "this is what IP technology has enabled". For example, he says Reditron can now supply customers with a fully integrated Avigilon, Paxton, and ViRDI system working as a single seamless solution.
As access control does not consume bandwidth like a CCTV implementation does, it is simpler to implement access control on the same network as the e-mail, Internet and business systems. Loudon says this also means the user's IT department can take ownership, provide first line support and have total control. "Sometimes the challenge is getting these IT departments to accept responsibility and ownership for yet another business process. In my opinion, it is a major benefit for an installer/integrator to pass the database and networking infrastructure maintenance to the client's IT department. The installers can then concentrate on what they are good at, installing security solutions."
An IP installation is much simpler than traditional infrastructure, he explains, as the rules are the same for any IP system. In the past, many access control systems used the RS-485 communication infrastructure and had their own preferred tweaks to the rules of RS-485 to enable optimal communication performance for their specific system. Not only did this hinder the integration process, but also the interoperability of different brands.
Integration delivers value
It is a common refrain that IP allows for systems to be more easily integrated and managed. Drayton explains that each of the disciplines in the security industry has a clear value proposition, be that recording events and the analytic potential of CCTV, prevention of unauthorised access with access control, or multi-layered intrusion detection. "It is undeniably useful for these systems to operate seamlessly in a single user interface where the event in one system triggers an event, an alarm or an action in another."
This can be achieved at very low cost with a Hikvision or Dahua/Paxton integrated solution for example, or in a much more feature-rich way when you explore the possibilities of integration with a VMS solution from a brand like Avigilon, NUUO or Milestone. As we bring in further functionality, such as T&A (time and attendance), customers can start to build a system that really works for them rather than finding them complex and not fit for purpose.
Wynberger adds that education is critical, but professional security installers and integrators are actually very well educated on IP through widely available training programmes and their desire to add greater value to end customers. Drayton supports this saying Paxton's nationwide free training is helping installers and integrators to better use IP technology, showing them all they need to know to install, setup and maintain a Net2 system for the benefit of their customers."
While the idea of integration is the buzz in the market at the moment, IP conformity, like using HTML for a website, has allowed for integration between different disciplines to be easier than ever before, agrees Loudon. He believes a reliable system that combines multiple disciplines (access control, people and time management, CCTV, PA, EVAC, intrusion and basic IO BMS) and that is affordable will eventually dominate the small to medium market sector. In addition, he says, "As legislation starts to dominate and influence even the smaller companies' way of doing business, a cost-effective solution that satisfies legal requirements on a multi-discipline level will dominate. Some manufacturers are already moving in this direction."
Digital convergence?
As access moves to IP, the potential for further value add is there in integrating all physical access functions with logical access. With one's credentials stored in an enterprise directory, for example, logical and physical access can be controlled from a central point.
Loudon says one would expect these traditionally independent access functions to be merged, but this is generally not the case. There have been converged physical/logical solutions on the market for some time, but the uptake has not been dramatic.
"I only know of one site in South Africa that will not allow you to log into your computer unless you have first clocked on at the reception T&A clocking point," Loudon says. "However, most of the time this is an impractical function as many of us like to work from home occasionally. With respect to time management, there are several sites where the payroll influences the time and attendance, which in turn influences the access control system. Therefore, for example, when you put in leave on the self-help payroll system, you will automatically be denied access onto site by the ACS. Should you be black-listed on the payroll, you will be arrested when trying to gain access on-site. Maybe the South African universities should adopt this functionality."
Yet, while integrating access silos may seem like a good idea, using IP as your basic infrastructure also raises the question of cyber attacks, or hacking.
"We have to accept that having an inter-connected system with common protocols on a single network does expose our security system to the potential for cyber attack," says Wynberger. "However, manufacturers all have their own encryptions for managing their hardware and software so that customers can feel secure."
Drayton adds that one cannot rule out the possibility of being attacked, but the greater threat to a building's integrity is the quality of the system used. "Many buildings still utilise low-cost solutions, where the door control hardware is housed in the reader, which can make the system vulnerable to a security breach. We would always advocate a client to install a system built on a door control backbone, with readers attached to provide the highest quality solution."
Loudon agrees, "Like all IP-based systems, your IP access control system is equally likely to be corrupted by cyber issues as your VoIP (voice over IP) or any other IP system. The important thing is the way these IP systems are managed."
When considering the move to IP-based access control, there are many benefits to offer users. The conservative nature of the physical access control industry, however, will see the uptake of IP remaining steady, but slow. There will be continual growth of the number of IP systems installed over the next few years, partially because of the integration benefits IP delivers. The benefit of IP is that customers are not forced to go with major upgrades and can migrate when necessary and convenient, mixing and matching as they go and creating hybrid solutions. It is these hybrid solutions we will see dominating the market in future.
The key to moving to IP-based access control is control: your management of the system and its integrations will determine the success of the project in the long term. And, of course, refraining from opting for the cheapest product on the market that is offered with a full basket of promises but only delivers problems.
For more information:
Paxton: www.paxtonaccess.co.za
PinnSec: www.pinnsec.co.za
Reditron: www.reditron.co.za
Credit(s)
Further reading:
Facial access control for ministry
Issue 1 2020, ZKTeco , Access Control & Identity Management
The Ministry of Culture in Saudi Arabia has adopted ZKTeco's facial recognition technology and fingerprint biometrics to manage access control into its building.
Read more...
---
New Door Pilot app from dormakaba
Issue 1 2020, dormakaba South Africa , Access Control & Identity Management
With new dormakaba Door Pilot, automated doors can also now be operated on the basis of remote control technologies. The system, comprising the Door Pilot app for smartphones and a Wi-Fi interface for ...
Read more...
---
Identity lifestyle
Issue 1 2020, Suprema , Access Control & Identity Management
Once the technology of the future, biometrics has quietly snuck into our daily lives through smartphones and access controls into our places of work.
Read more...
---
Securing BP's new head office
Issue 1 2020, ISF SFP , Access Control & Identity Management
ISF SFP was awarded the contract to secure the first development phase for Oxford Parks, the new head office for BP South Africa.
Read more...
---
Combining aesthetics and access control
Issue 1 2020, Turnstar Systems , Access Control & Identity Management
Prestigious law firm Bowman Gilfillan recently upgraded its physical security with the addition of four Turnstar Speedgate Express access control lanes.
Read more...
---
Video doorbells from Ring
Issue 1 2020 , Access Control & Identity Management
Ring has a number of video doorbells available in South Africa that run off batteries or power and enable users to answer their doors from anywhere.
Read more...
---
Centurion to unveil new product
Issue 1 2020, Centurion Systems , Access Control & Identity Management
Centurion Systems will be hosting its third Access Automation Expo this year, with dates confirmed for Durban, Johannesburg and Cape Town.
Read more...
---
Looking ahead with mobile access technologies
Access & Identity Management Handbook 2020, Technews Publishing, HID Global, dormakaba South Africa, Salto Systems Africa, Suprema, Gallagher , Access Control & Identity Management, Integrated Solutions
Given the broad use of smartphones around the world and the numerous technologies packed into these devices, it was only a matter of time before the access control industry developed technology that would ...
Read more...
---
Mobile access is more secure than card systems
Access & Identity Management Handbook 2020 , Access Control & Identity Management
The ability to use mobile phones as access credentials is one of the biggest trends in a market that historically has been slow in adopting new technology.
Read more...
---
This is the future. This is what we do.
Access & Identity Management Handbook 2020, ZKTeco , Access Control & Identity Management
ZKTeco has created a unique range of visible light facial recognition products combined with a flexible Android platform.
Read more...
---