printer friendly version
Surveillance that delivers
Residential Estate Security Handbook 2016 - Vol 1 Residential Estate (Industry), CCTV, Surveillance & Remote Monitoring, Editor's Choice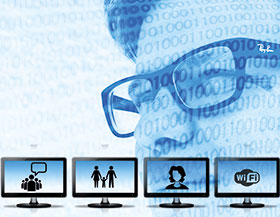 Surveillance is the celebrity of the security world. Whenever one hears of new technology or innovative products, chances are it will be in the field of video surveillance. There are, of course, many advances and innovations in other security fields, but the world of surveillance gets most of the attention and a large chunk of the global security spend.
Looking back over the past five to 10 years, it is not surprising that CCTV is the rock star. There have been some incredible advances in the surveillance world, both in terms of hardware and software. There have also been advances in the ease of use of IP cameras, making it easier for installers to get them up and running without requiring a science degree.
Nevertheless, we have not reached a stage where setting up a surveillance system is a plug-'n-play affair. Especially in large projects like a residential estate, careful planning and design is required to ensure your surveillance operation delivers the results you require; simply broadcasting video streams is of limited value.
Hi-Tech Security Solutions asked a few industry experts for their opinion on the market and what works best in the residential security environment. Our experts are:
• Charles Coetzee from Bosch Security Systems SA.
• Adler Wu from Hikvision.
• Sasha Bonheim from Axis Communications.
• Sunell Security.
• Gus Brecher from Cathexis Africa.
• Bertus van Jaarsveld from MiRO.
Hi-Tech Security Solutions: What is the real value surveillance cameras can deliver on estates? What 'job descriptions' can they fulfil?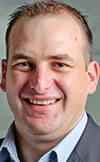 Charles Coetzee, from Bosch Security Systems SA.
Coetzee: As we know, these days more homeowners are adopting the gated community type of living as this creates an impression of a safer and more secure environment. In the past, in most estates, security technology was always something of an afterthought. Unfortunately, with the ever-growing statistics of house break-ins and unlawful entries within these communities, the attention of the homeowners, body corporates and managing agents is now turning to full system integration of security systems.
Estates consist of multiple systems, but if we focus on surveillance systems, the major job description is to act as an early detection, recording and alarm triggering solution. That is, assuming it is implemented correctly with the right products for specific jobs. The next step will be to ensure that all of the systems are talking to one another.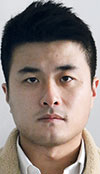 Adler Wu, from Hikvision.
Wu: Video guarding greatly enhances the job of human guards, especially in 24-hour operations, delivering more consistency and accuracy. Moreover, CCTV has been recognised and is widely used as evidence by authorities for event investigation. Additionally, it can also be an important resource to help improve management efficiency.

Sasha Bonheim, from Axis Communications.
Bonheim: Surveillance cameras work well in residential estates as they often detect perimeter intrusion before a guard can. Our perimeter protection solutions are based on thermal cameras with built-in video analytics software. They can 'see' in complete darkness and provide automatic alerts when a person enters a pre-defined area within the camera's field-of-view. This makes it possible to acknowledge suspect activity before intrusion, and to visually verify what is going on before taking relevant action.
Sunell Security: They keep our world safe and help to manage emergencies and unexpected events, including, but not limited to, all kinds of criminal cases, sudden public security events, help with command decisions in command and control centres, etc. Used correctly, they empower the shortest time and most suitable responses to an emergency.
Gus Brecher, from Cathexis Africa.
Brecher: The industry offers an extensive range of excellent, but disparate technological solutions. The challenge this presents is that security managers can't really get a clear holistic view of the overall requirements of the site. For most residential properties and estates access control, fence monitoring solutions, CCTV, intruder alarm systems and fire detection systems, and others, are all running on their own unique platforms. The assimilation of information from all of these individual systems in the event of an incident is often confusing, time consuming, and in some instances almost impossible.
That is why we are now seeing an increase in the term 'integration'. This is a concept that has been bandied about with the perfect scenario being one head-end platform that can perform any of the necessary tasks mentioned above. However, no such system exists because each unique solution (access control, CCTV, intruder systems, etc.) is specialised in its own right, so to expect one supplier or product to provide excellence in all of these areas is asking the impossible.
When combined with an IP video management software system, the integration of sophisticated technology becomes a possibility. Surveillance management offers the efficient and effective allocation of security manpower through the ongoing monitoring and detection of security threats and site incidents. Through the use of optionally-placed, purpose-designed cameras, all linked through a video management solution, the estate's security resources, which include perimeter fence monitoring, access control and fire detection systems can be monitored from a central point, providing total site overview and control.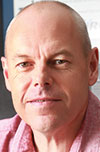 Bertus van Jaarsveld, from MiRO.
Van Jaarsveld: Estates require reliable security solutions that are able to provide them with preventive and reactive solutions should an incident occur. IP cameras show a presence and create an awareness when people are within view, so they will generally not try to attract attention with misbehaviour. If an incident does occur, you will have a point of reference to find the perpetrators and then use the footage to take corrective actions. High-resolution surveillance is critical to be able to identify persons, this is the only way to prevent a security threat otherwise you will always be reacting instead of being proactive in your approach.
Many estates use regular patrols by security guards, but this requires manpower and time. If adequate cameras are based effectively around the estate, security will only have to react should they spot something suspicious.
Hi-Tech Security Solutions: Different locations have different surveillance needs: what cameras are suited to where? How does the estate determine the specifications of the cameras they require?
Coetzee: Every estate is different in the sense of fence runs, fence heights, whether it is a meshed fence or bricked, etc. With a detailed site inspection and site layout, the system is then put together with the relevant parties involved. Selecting the cameras will depend on a few factors, for example, FOV (Field of View) distance, available night illumination if any, type of terrain, what is required in terms of IVA (intelligent video analytics) and then also the type of infrastructure needed to communicate back to the control room.
What we have found is that more estates are moving towards thermal technology for various reasons. These cameras not only allow for different lens options, but the value-add behind them is that they can run IVA on the edge, detect body heat through smoke, rain doesn't affect the scene and they can see in total darkness.
In certain cases, optical cameras will still be a good choice, but again, depending on what the customer wants to see and monitor.
Wu: For perimeter protection, the camera needs to provide super long-range monitoring visibility, and super low-light capability; in addition, it needs to operate 24/7 without failure, as well as be weather-proof and vandal-proof.
For the cameras at the estate entrances and exits, they need to record the personnel and vehicles coming and going. Cameras with ANPR functionality could be a choice to do entrance management.
In an estate's interior environment, such as lobby or hallway, the cameras should be as unobtrusive as possible, complementing the existing decor and should be installed with as little disruption as possible.
Bonheim: Thermal cameras are a great choice for long perimeter boundary walls (reasons mentioned above). However, as they are only able to detect an intrusion, you will also need a day/night megapixel camera to work in conjunction with the thermal.
A 4K Ultra HD/HD/megapixel network camera provides high resolution of video images and gives the ability to see more details or have a wider coverage. Some estates also require LPR intelligence, whereby a camera can recognise a licence plate and automatically open a boom or gate to allow access. This would call for a network camera with superb image quality and clarity.
Sunell Security: There are many kinds of cameras for different locations and requirements. The specific camera therefore depends on the character of the environment and the application required.
Van Jaarsveld: The first question should be how important aesthetics are, this will decide on whether larger form factor cameras like bullets or more compact designs, like dome cameras, are used. The second question should be which areas the estate wants to monitor.
These two questions need to be asked by a qualified integrator of IP cameras, they will be able to make the correct suggestions regarding the solution required. Camera specifications vary vastly depending on the needs of the environment; this is why a consultant will be required to provide a comprehensive solution.
Hi-Tech Security Solutions: Expectations vs. reality: What outcomes from surveillance can estates reasonably expect?
Coetzee: In the past, the expectations have been high, but when the system has been rolled out and activated, few of the features met expectations. This is one of the main reasons why when engaging in perimeter and estate security requirements, a reputable professional consultant is brought into the project to assist with the design and implementation.
An even better approach towards 'getting it right' is to allow the consulting engineer to involve the manufacturers and their partners in a shoot-out event at the estate, where each selected technology is installed on the perimeter and certain functional tests are conducted. By involving the owners and allowing them the opportunity to actually see what will really happen makes the decision-making process so much easier.
Wu: The overall price of CCTV systems have declined consistently, however, users should understand the situation they are monitoring and know the value of camera and their real requirements. Most of the low-end cameras in the market cannot meet users' real demands, especially in the estate sector, which requires more in terms of security and management efficiency. In estates, users should consider the integration of CCTV cameras and their supported platforms, and make the most out of it to maximise its advantages.
Bonheim: A well-managed and proactive estate can expect their needs to be met from a surveillance system. If the right technology is used in combination with a thoroughly trained operator, minimal occurrences are found to take place. The system also has to be well maintained and regularly updated as technology changes. The best security technology has to be affordable, practical and meet the real everyday challenges of secure estates. It comes back to communication and a proactive view of the estate's security situation. Involve all stakeholders, formulate a plan, find the right technologies to meet the challenges, and then treat it as a work in progress rather than an afterthought once a crime has taken place.
Brecher: Correct installation and the quality of hardware and software are critical to reliably meeting the customer's expectations. Surveillance is another tool to enhance the estate security and a holistic approach is required to minimise security incidents. The reality is that the incidents will happen. How these are managed can make all the difference.
Van Jaarsveld: If a surveillance solution is implemented properly, they can expect:
• Reliable monitoring of critical areas around the estate.
• Capturing of licence plates on vehicles and people moving around the complex.
• Remote monitoring of any of the areas within the complex.
• The ability to react quickly should a situation occur by alerting security personnel automatically.
Hi-Tech Security Solutions: Is video analytics good enough to rely on today or do we still need humans to back it up?
Coetzee: Bosch Intelligent Video Analytics helps operators stay focused by introducing a new level of automation to CCTV monitoring. Edge-based, real-time processing identifies alert conditions, giving the security team the information it needs to react swiftly and take action. Intelligent video analysis (IVA) assists by alerting you when predefined alarms are triggered. By smartly combining up to eight IVA rules, complex tasks are made easy and false alarms are reduced to a minimum. IVA also adds sense and structure to your video by adding metadata. This enables you to quickly retrieve the relevant images from hours of stored video.
Wu: There are various manufacturers now claiming to provide intelligent video analytics, but each one has different algorithms. All the while, the integration of their IVA technologies and management platform is inconsistent. Hence, it's very difficult to say video analytics are good enough as different users have different expectations. Nevertheless, some video analytics, such as licence plate recognition, have been quite helpful in real applications under standard conditions, and have greatly boosted management efficiency.
Bonheim: In my opinion, we will always require the human element to work in collaboration with technology. Video analytics provide security personnel with the necessary tools to react swiftly and effectively to all potential risks.
Sunell Security: Video analytics is currently still not enough for automatic or autonomous surveillance. Today, humans are required to assist video analytics and obtain assistance from analytics to improve the efficiency of both.
Brecher: Video analytics have become extremely sophisticated, however it is a tool to enhance the efficacy of the operator, not a replacement. When an operator is looking at a bank of monitors with many cameras, it is very easy to miss some small detail occurring on one of the views. Video analytics will alert the operator to an incident that requires immediate attention and action.
Van Jaarsveld: Video analytics can be effective and reliable if implemented properly, but the human factor will always be required as a verifier of the alert. The operator will look at the alert and decide how to act on the information received.
Hi-Tech Security Solutions: What skills do operators require to effectively monitor banks of cameras?
Coetzee: No matter how few or how many cameras your system uses, monitoring everything effectively presents a serious challenge. Even observing just a single screen for long periods pushes concentration to the limit – after only 20 minutes an operator can miss as much as 90% of the activity in a scene. With this in mind, today's systems are designed in such a way that standard operators only manage the true alarms and events triggerd by the system.
Bonheim: System operators are the link between the system technology and its effective use. An operator's performance will largely determine the level of service provided by the system. They should be effectively trained on the surveillance system that is in use and be able to respond accordingly, able to stay focused for long periods and have an eye for detail.
Brecher: Operators should be diligent, observant, calm and decisive under pressure. Most importantly, they must follow set processes and procedures.
Van Jaarsveld: Operators need to develop a familiarity with the environment they are monitoring; this will allow them to hone their ability to spot a potential security threat. They also need to be able to identify differences between people in terms of features, these abilities culminate in an operator that is aware, alert and able to critically monitor live footage.
This is over and above them needing to be able to be proficient in using the video management system. When a potential situation occurs, they must be able to use the software quickly to retrieve the footage.
Hi-Tech Security Solutions: What cameras have you or would you recommend for estate surveillance, and why?
Coetzee: There are a few:
• Bosch Thermals called VOTs which come in four different lens options, 9 mm, 13 mm, 19 mm and 60 mm.
• Bosch Dinion 8000MP Starlight 5MP Box camera which operates at very low light and in light-challenged areas.
• Bosch Autodome 5000IR PTZ cameras where larger and wider areas will be protected. This camera is new to the family and has built-in IR capabilities which will allow for up to 150 m of illumination during the night.
Wu: We would recommend entrance management products with licence plate recognition, ultra-wide dynamic range cameras for true colour reproduction, and smart vandal-resistant bullet cameras for estate surveillance.
Bonheim: Axis Communications has worked with many residential estates in and around South Africa. Some of these include Aspen Hills Nature Estate, La Petite Provence, situated in Franschoek, as well as the largest residential parkland estate, Steyn City. These estates are currently using a combination of our cameras which were carefully selected and recommended by professional integrators. We would ideally recommend our thermal offering for perimeter protection, as well as various other high megapixel network cameras with IR and WDR to use in and around the estate.
Sunell Security: Here are three quick examples:
• A speed dome camera to view a broad area of the estate.
• Thermal cameras to detect any abnormal event, even during the night or in adverse weather conditions.
• Cameras with built-in video analytics to detect if somebody goes into a sensitive area.
Van Jaarsveld: Vivotek offers the 67 range of cameras, which bring together a compromise of cost and high quality IP cameras. This range is specified with a 2 MP sensor at 30 fps and WDR-enhanced, which is an important feature in identifying bright and dark features.
Supreme Night Visibility allows the camera to see in low-light environments without switching to IR, this shows the true colours of objects, which is critical to identify them correctly. The range is available in either a bullet or dome factor, according to requirements.
Remote focus versions are also available, making the lives of integrators easier should they need to see further or nearer. There is also a POE-out option that reduces the amount of POE points needed to power-up cameras. This reduces the cabling required and is also a saving for estates since trenching is generally difficult and expensive.
Contacts:
Bosch Security Systems SA: africa.boschsecurity.com
Hikvision: overseas.hikvision.com
Axis Communications: www.axis.com
Sunell Security: www.sunellsecurity.com
Cathexis Africa: www.cathexisvideo.com
MiRO: www.miro.co.za
Credit(s)
Further reading:
AI technology to empower vertical markets
Dahua Technology South Africa Mining (Industry) CCTV, Surveillance & Remote Monitoring Products
Dahua WizMind is a full portfolio of solutions comprising project-oriented products that use deep learning algorithms to provide more business value to its global customers and deliver reliable and comprehensive AI solutions for vertical markets.
Read more...
---
Elvey partners with HALO
Elvey Security Technologies News CCTV, Surveillance & Remote Monitoring
Elvey Group has partnered with HALO Europe to provide Africa's first body-worn solution with zero upfront costs. This includes an IP68-certified body camera and a 4G-connected device.
Read more...
---
Invisible connection and tangible protection via cloud
Dahua Technology South Africa Perimeter Security, Alarms & Intruder Detection CCTV, Surveillance & Remote Monitoring Products
Dahua Technology has launched its AirShield security solution that uses advanced, stable and reliable RF communication technology and cloud services, integrating alarm hubs, various detectors and accessories, with several software apps.
Read more...
---
The importance of the operator's frame of reference
Leaderware Editor's Choice CCTV, Surveillance & Remote Monitoring Security Services & Risk Management Mining (Industry)
The better the operator's frame of reference and situational awareness, and the more informed they are in dealing with CCTV surveillance in the mining industry, the more successful they are likely to be in surveillance.
Read more...
---
Enhancing surveillance on mines
Avigilon Technews Publishing Axis Communications SA Forbatt SA Hikvision South Africa Bosch Building Technologies Editor's Choice CCTV, Surveillance & Remote Monitoring Integrated Solutions Mining (Industry)
Smart Security approached a number of surveillance vendors to find out what the latest in surveillance technology is that can make a difference to security operations in mines, as well as general operations.
Read more...
---
Surveillance to improve worker safety
Axis Communications SA Mining (Industry) CCTV, Surveillance & Remote Monitoring Integrated Solutions
With substantial deposits of mineral resources, mining is critical for South Africa's economic growth and prosperity; however, mining can be dangerous, especially for the people working on the ground and in the shafts.
Read more...
---
Radar-video fusion camera
Axis Communications SA CCTV, Surveillance & Remote Monitoring Mining (Industry) Products
The AXIS Q1656-DLE Radar-Video Fusion Camera device brings video and radar analytics together in AXIS Object Analytics to deliver detection and visualisation.
Read more...
---
Centralised VMS for multiple sites
Mining (Industry) CCTV, Surveillance & Remote Monitoring
Dispersed mining operation relies on AxxonSoft for centralised video management as well as device health monitoring and the reliable distribution of analytics to various camera brands.
Read more...
---
Outdoor-ready sound projector
Axis Communications SA Products
The new AXIS C1610-VE Network Sound Projector is an alternative to the horn speaker wherever appearance or accessible placement is a key consideration.
Read more...
---
Explosion-protected bullet camera
Axis Communications SA CCTV, Surveillance & Remote Monitoring Mining (Industry) Products
The AXIS P1468-XLE Explosion-Protected Bullet Camera is the world's first explosion-protected camera specifically designed for Zone and Division 2 hazardous locations, delivering 4K resolution under any light conditions, through Lightfinder 2.0, Forensic WDR, and OptimizedIR.
Read more...
---