printer friendly version
Increased complexity complicates identity management
Access & Identity Management Handbook 2015 Access Control & Identity Management, Cyber Security
As the world has evolved to become increasingly digital and globally connected, ICT security has become correspondingly more complex. With digital pathways into and out of organisations expanding rapidly, businesses today have little visibility of their vulnerabilities and exposure. As a result, security solutions must be seamlessly integrated and work in harmony to provide an holistic view and remediation capability across the entire ICT landscape.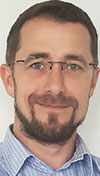 Rory Young, portfolio manager: support & enabling services at T-Systems South Africa.
Identity and access management (IAM) is a fundamental and critical facet of a connected security ecosystem, as controlling the confidentiality, integrity and authorisation around data is key. There are, however, a number of challenges that exist around this, chiefly that many businesses do not know who is authorised to access what data, when, why and from where. As mobility becomes increasingly pervasive, mobile identity and access services are emerging as the ideal solution for a wide range of IAM challenges.
In the past, IAM was a far less complex task than it is today. Organisations only had to manage identity and access to a few internal business applications, the corporate intranet, and maybe an HR or finance system. It was well understood, contained and controlled, which in turn made for fairly simple management. Today, however, there has been an Internet revolution – a digital revolution (termed the third industrial revolution) – and with it the number of applications used is exploding. Organisations no longer have only a handful of applications and access to manage, but dozens, as digital business becomes everyday business.
Access and analytics
As businesses embrace cloud, Software as a Service (SaaS), mobility and modern collaboration in order to remain relevant and competitive, they add layers of complexity when it comes to managing and controlling identity and access. Traditional network and corporate boundaries no longer exist, physical boundaries are eroded, organisational structures and hierarchies are challenged. Keeping pace is a challenge, and organisations frequently struggle to control and manage access to the plethora of loosely coupled applications. Ultimately this exposes the business, its corporate IP and customer data to very real risk.
In order to mitigate this risk, remain compliant with regulations around confidentiality of data, access thereto and integrity thereof, organisations need greater control over who is accessing what, where and when across the now extended corporate boundary. In addition, existing domain IAM and security policies need to be extended into the SaaS cloud services as well as mobile devices and applications. They also need to be able to provide assurances that adequate security is provided, meets the needs of business, and can stand up to the scrutiny of any audit.
Organisations need solutions that not only provide identity and access controls but also rich analytics in order to better understand how data is being accessed and consumed by various roles across their organisation. This in turn allows for more informed and durable decisions to be made regarding IAM strategy, policy and target investment on an on-going basis. Given that the digital revolution is characterised by the proliferation of ubiquitous connectivity and computing that enables almost anyone to access information, systems and services from anywhere, any time and on any device, the digital business has become the norm. Mobile devices are everywhere, and thus offer the ideal platform for effective IAM in a digital, connected world.
Mobile identity and access
Mobile identity and access services can integrate the multiple forms of physical proof of identity we use today, from drivers' licences and identity cards to passports, loyalty cards and more with online digital identities into a single mobile application or network. Identity document (ID) credentials and attributes are securely stored in a central location for various forms of interaction that require ID verification. These include visualisation and validation of ID, credentials, qualifications, licences and so on, system and application login, physical access control, document approval with trusted digital signatures and more.
Mobile identity and access services give organisations greater control and assurances over security and protection in multiple areas. In addition, centralising IAM provides organisations with a real-time global view of identity and access activity. Multi-factor authentication capability not only ensures enhanced security, but also allows for richer and deeper activity analysis. In addition, proactive alerts can be set, for example if a user appears in two locations at the same time or if there are consecutive uses where the locations are too far apart based on the access time recorded. Data can also be analysed to determine who is accessing what, where and when, which enables organisations to continually drive optimisation and efficiencies across the enterprise security landscape.
With more applications and forms of identity than ever before, consolidating and centralising this for enhanced security, convenience and analytical capability is essential. Mobile identity and access services provide the ideal platform to enhance security, provide effective IAM, and deliver advanced analytics that can be used to drive more intelligent business and security decisions.
For more information contact T-Systems South Africa, +27 (0)11 266 0266, lebohang.thokoane@t-systems.co.za
Further reading:
Turnstar ramps up countermeasures
Turnstar Systems Editor's Choice Access Control & Identity Management News Products
Turnstar has developed and patented an early warning and deterrent system which will alert security, and anyone nearby, of any attempt to place ramps over the raised spikes.
Read more...
---
Suprema integrates biometric access control with Genetec
Suprema News CCTV, Surveillance & Remote Monitoring Access Control & Identity Management
Suprema has announced the successful integration of its biometric access control products with Genetec Security Center, a unified security platform that connects security systems, sensors and data in a single intuitive interface.
Read more...
---
IDEMIA South Africa achieves level 1 B-BBEE status
IDEMIA News Access Control & Identity Management
As part of the action plan to improve its status to Level 1, IDEMIA now works with over 40 black-owned local suppliers, representing over 30% of IDEMIA's local suppliers.
Read more...
---
Suprema no. 1 in the global biometric market excluding China
Suprema News Access Control & Identity Management
According to the latest report by Omdia, a global market research firm, Suprema ranks first in global market share, excluding China, in the field of biometric readers.
Read more...
---
Dahua and Yeastar PBX-intercom integration
Dahua Technology South Africa News Access Control & Identity Management
Dahua Technology and Yeastar announced their new ECO partnership on PBX-intercom integration to provide a comprehensive and unified communication solution for small- and medium-sized enterprises.
Read more...
---
Traka launches experience centres
News Access Control & Identity Management
Traka launches inaugural Experience Centres in Australia and South Africa; aims to drive continuous collaboration and innovation.
Read more...
---
New platform for keyless access
Access Control & Identity Management
The new ABLOY CUMULUS platform for keyless access combines locking hardware with secure access and management applications in a single ecosystem with a risk-free, integrated cloud service.
Read more...
---
Intelligently adapting African cities for a better as well as a safer life
Government and Parastatal (Industry) Cyber Security
Smart buildings and cities therefore require as much a security-centric approach as they do an environmentally sustainable one.
Read more...
---
The importance of staying up to date
Access Control & Identity Management Government and Parastatal (Industry)
Africa's cyber threat landscape is constantly evolving, with government's facing a range of digital threats from espionage, critical infrastructure sabotage, organised crime and combat innovation.
Read more...
---
Dynamic Drop Arm Barrier
Turnstar Systems Access Control & Identity Management
Suited to medium-volume access and medium-level security applications such as office reception areas, health clubs, universities and libraries, the Dynamic Drop Arm Barrier also allows special needs access.
Read more...
---