printer friendly version
More ways to do more
Access & Identity Management Handbook 2015 Products, Access Control & Identity Management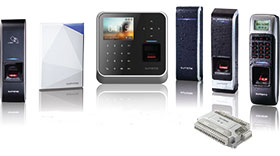 The new Suprema BioStar 2.1 includes a number of software and hardware updates that further improve the usability and expandability of the platform. The release includes BioStar 2 API, BioStar 2 Device SDK, and BioStar 2 Cloud Solutions. Additionally, the platform expands its product portfolio to include BioStar 2 Mobile App and DM-20 multi-door control module.
The platform offers a number of different integration options via its API or Extension Framework. The new device SDK enables other security solutions to directly manage Suprema devices. Along with mobile app and DM-20, the enhanced built-in access control functionality allows system designers to configure complex systems and have users easily maintain the system.
Development support
The comprehensive line up of software tools gives developers a wide range of development options for BioStar 2. BioStar 2 API is a set of REST APIs, which use JSON formatted data for requests and responses for easier understanding. The API is designed to manage complex operations so that developers can focus on developing custom access control system or integrating biometrics into third-party systems. If developers wish to use BioStar 2 as the basis of their development platform, they can use extension framework to incorporate additional functionality into BioStar 2.
BioStar 2 functionality is built based on the concept of modularised application. The enhanced access control feature is offered as an additional module to the core platform and it is developed using BioStar 2 API. The API itself will be available as open source software for developers to use it as a reference for custom development. Furthermore, compact BioStar 2 server requires minimal system resources and provides flexibility to be installed in multiple hardware such as time and attendance terminals, NVR, NAS or IoT hub.
Extended usability
BioStar 2.0 offered high user convenience such as automatic user synchronisation, device discovery and update notification. The 2.1 release extends user convenience and combines new enhanced access control features to extend the usability of the platform. The new features include the ability to set anti-passback and fire alarm rules to provide a more comprehensive solution. User convenience is also extended through the user import/export feature which allows for the management of large amounts of users quickly and efficiently.
The DM-20 accessory can be connected to the Suprema master device to be used to replace traditional legacy controllers and to use third-party Wiegand readers to configure the system. BioStar 2 Mobile App, developed using BioStar 2 API, gives access freedom by using the connection through BioStar 2 Cloud to control the system and to perform multiple operations. It can manage users on the fly, control doors remotely, and receive notifications even when the operator is not monitoring a stationary client window.
Credit(s)
Further reading:
Turnstar ramps up countermeasures
Turnstar Systems Editor's Choice Access Control & Identity Management News Products
Turnstar has developed and patented an early warning and deterrent system which will alert security, and anyone nearby, of any attempt to place ramps over the raised spikes.
Read more...
---
Suprema integrates biometric access control with Genetec
Suprema News CCTV, Surveillance & Remote Monitoring Access Control & Identity Management
Suprema has announced the successful integration of its biometric access control products with Genetec Security Center, a unified security platform that connects security systems, sensors and data in a single intuitive interface.
Read more...
---
Next-generation mobile APN product
Flickswitch Products
SIMcontrol has launched its fully-managed mobile APN product that connects company data SIM cards via a private and secure network.
Read more...
---
IDEMIA South Africa achieves level 1 B-BBEE status
IDEMIA News Access Control & Identity Management
As part of the action plan to improve its status to Level 1, IDEMIA now works with over 40 black-owned local suppliers, representing over 30% of IDEMIA's local suppliers.
Read more...
---
Suprema no. 1 in the global biometric market excluding China
Suprema News Access Control & Identity Management
According to the latest report by Omdia, a global market research firm, Suprema ranks first in global market share, excluding China, in the field of biometric readers.
Read more...
---
Dahua and Yeastar PBX-intercom integration
Dahua Technology South Africa News Access Control & Identity Management
Dahua Technology and Yeastar announced their new ECO partnership on PBX-intercom integration to provide a comprehensive and unified communication solution for small- and medium-sized enterprises.
Read more...
---
Traka launches experience centres
News Access Control & Identity Management
Traka launches inaugural Experience Centres in Australia and South Africa; aims to drive continuous collaboration and innovation.
Read more...
---
The Genius electronic advertising barrier
BoomGate Systems Access Control & Identity Management Products
The Genius Electronic Advertising Vehicle Barrier does not only protect and control access of shopping centres across South Africa, but it also offers advertising space for the retail sector.
Read more...
---
Guard site communication
OnGuard Products
Onguard's Guard Patrol radio uses the global PTT service with the backbone based on the GSM cellular network to make communications faster and easier.
Read more...
---
Product Highlights of the Year 2021
Products
While 2021 has been yet another challenging year, Hi-Tech Security Solutions once again offers a selection of products that hit the local market this year and made an impact with installers, integrators and end users.
Read more...
---