printer friendly version
It's education, stupid
October 2015
News
As South Africa's official education system continues plummeting to the bottom of the global table in terms of what our kids are taught and the quality of the individuals teaching them, it's even more depressing to realise that education is one of the primary factors in the inability of the economy as a whole to improve and perform as one would like.
This lack of education is even apparent in the security industry where, supposedly, all guards are educated to a certain level. In fact, if you're the CEO of a security company, you also need to pass the course and have a PSIRA guard rating – because the CEO drives his 4X4 around the suburbs at night responding to alarms ... .
Then, when you talk to companies using these registered and qualified guards, the guards often have no idea what they are supposed to do, and those that know don't know how to do it properly. And the same applies to the SAPS. And when you think about it, the same applies in the technology world where technicians don't know enough about networking to set up an IP camera properly. (I am generalising and I'm not trying to tar all guards, technicians and police officers with the same brush, but the problem is widespread enough to be a serious issue.)
I have been to quite a few conferences recently, apart from the ones hosted by Hi-Tech Security Solutions, and the news you hear is depressing.
There are, for example, no standards of minimum qualifications for technicians in South Africa. I can quite happily go and set myself up as an installer. There are associations trying to develop or maintain standards, but they are not supported by legislation – apart from the recent electric fence legislation, which was an excellent move by the Department of Labour and the respective associations.
With the recent crime statistics showing increases in crime in almost every sphere, and most people would maintain that crimes are still under-reported, the question of education looms large.
In a couple of presentations the question of crime scene preservation was mentioned. Both the police and guards (and security managers for that matter) are under-educated in this regard – again, not all of them, but enough. The Oscar case is a high-profile event where the police made sure forensic evidence was tainted. For example, the story goes that after the body was removed from the bathroom, two officers were inspecting the scene – without gloves or protective gear – and one picked up the gun to examine it. The other reprimanded him, at which point the picker upper got a shock and wiped the gun clean and dropped it on the floor again ... . (This story was relayed in a presentation and I'm assuming it is, unfortunately, true.)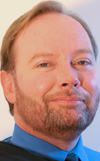 Guards in malls and business premises are in the same boat as they generally don't know what to do at a crime scene. The result is people naïvely go stomping over evidence, making the successful prosecution of the crime even harder than it already is.
Fortunately, there are organisations like the DNA Project (dnaproject.co.za) that are focused on educating police and everyone else about the importance of forensics and how to handle a crime scene etc. They also played an important role in the passing of the DNA Act in 2014. If you're interested in learning more about crime scene preservation, dnaproject.co.za offers free courses.
Isn't it time we started taking education in all spheres of South African life seriously?
Andrew Seldon
Editor
Credit(s)
Further reading:
Online fleet management system
Issue 1 2020 , News
Fleet Domain's online Fleet Management Information System is reducing operating costs and improving safety for South African logistics firms.
Read more...
---
Digital insurance bundle for assets and devices
Issue 1 2020 , News
My CyberCare is a specialist provider of personal, and SMME online cyber insurance, cyber detection and cyber monitoring solutions for both local and global consumption.
Read more...
---
IDEMIA to supply Morocco's national electronic ID cards
Issue 1 2020, IDEMIA , News
IDEMIA will supply Morocco with national electronic ID cards and introduce a secured digital identity online services platform.
Read more...
---
Rockwell Automation to acquire Avnet
Issue 1 2020, Rockwell Automation , News
Rockwell Automation announced it has signed an agreement to acquire privately held Avnet Data Security, an Israeli-based cybersecurity provider with over 20 years' experience providing cybersecurity services.
Read more...
---
The instruments for investigation
Issue 1 2020, Technews Publishing , Security Services & Risk Management
Regardless of the reason for investigation, the investigation is only as good as the investigators.
Read more...
---
Do we really want simplicity?
Issue 1 2020, Technews Publishing , News
Everything today has to be simple, easy and fast. Even access to your bank account has to fit these adjectives and banks spend significant time and money trying to ensure their web and mobile interfaces ...
Read more...
---
Longse Distribution to become LD Africa
Issue 1 2020, LD Africa , News
Brendon Whelan, sales manager for Longse Distribution, announced that the company officially changed its name to LD Africa as of 20 January 2020.
Read more...
---
Three expos in one
Issue 1 2020 , News
Looking ahead to 2020 Vision: combined Securex South Africa, A-OSH EXPO and Facilities Management Expo 2020 promises to be even bigger and better.
Read more...
---
Security events you can't miss in 2020
Issue 1 2020, Technews Publishing , News
Hi-Tech Security Solutions will host a number of focused events in 2020 to highlight the latest in security technology and the operational benefits they deliver.
Read more...
---
David Shapiro to chair ESDA
Issue 1 2020, ESDA (Electronic Security Distributors Association , News
The Electronic Security Distributors' Association (ESDA), established in 1989, has elected David Shapiro as its chairperson for 2020.
Read more...
---