printer friendly version
Sunell, providing products of today and paving the way for the future
July 2015
News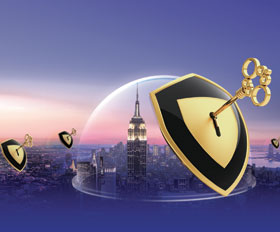 The pace of Sunell's globalisation has accelerated the international Sunell brand tremendously. This is largely because of its product range that has been strategically geared for each market.
Although we are steadily progressing towards IP, there is still a need for analogue technology in the industry. Sunell has a full analogue product range and in line with the current trend of 'analogue in HD', it has added 1.3 MP and 2 MP AHD cameras as well as AHD compatible DVRs to the fold.
Sunell's AHD cameras are capable of capturing video surveillance at Full HD 1080p resolution. Key features of some of the products in this range include 1/3-inch Sony Progressive Scan CMOS, video transmission over 300 metres, IR (up to 20 m), 3D DNR, dWDR, ICR, BLC, HLC and ATW. All cameras are IP66 rated.
Sunell's IP range meets all requirements from low end applications such as households and small retailers to high-end applications such as stadiums. In the low to mid-range tier, Sunell offers an array of 720p to 2 MP cameras that have done very well in the market. These cameras include the Xarina WDR series.
The Xarina HD super wide dynamic cameras have a wide dynamic scope of 120 dB. They can operate in a minimum illumination of up to 0.01 Lux. They can effectively solve problems such as 'over exposed' or 'overly-dark' images with advanced BLC and HLC technology. Ann Wu, the GM of Sunell Technologies says, "These cameras offer great quality at affordable prices which is particularly important as consumers are expecting more benefits/features at a lower cost."
Wu continued, "We take specific interest in delivering a focused product and service offering based on the individual characteristics of the various regional markets that we operate in."
The highlight of Sunell's Tier 1 products is their recently released S2 Majestic series. The series is basically split into two categories: the S2 (these cameras support intelligent analysis) and the S2LM (4 MP cameras). Both categories' products feature WDR, 9:16 corridor mode, low bitrate/noise/power consumption, ROI, anti-fog, time segment configuration, ONVIF v2.41 for easy compatibility and they support 64 GB SD card onboard storage.
The S2LM cameras have an embedded ARM Cortex-A9 600-MHz CPU, a high-performance digital signal processing (DSP) subsystem with an image sensor pipeline (ISP), a maximum 4 MP HD sensor resolution, Wide Dynamic Range (WDR) image processing up to 100 dB, High Dynamic Range (HDR) engine with multi-exposure fusion, 3D noise reduction temporal filter and a H.264 codec engine.
The S2 cameras have symmetrical multi-processing with up to Dual 1 GHz Cortex A9 CPU. They are 30% more power efficient with Motion Compensation Noise Reduction (MCNR), WDR/ HDT performance, enhanced low light performance, dynamic digital slow shutter, temporal filtering and less blocking.
The S2's intelligent analytics functions include area intrusion, single & double line crossing, dwell/multiple dwell detection, object left/object removed detection, abnormal speed detection, retrograde detection, illegal parking and video signal abnormalities (such as tamper, camera movement and digital image stability detection).
Popular S2 cameras are the 6 MP panoramic fisheye camera and the 4K HD smart camera.
Wu says, "The 4K camera is Sunell's answer to the future. In our evolving technological world, consumers want better resolution. While it is currently a specialist camera, 4K is able to offer real benefits in the surveillance and video security space. It provides 4 x the resolution compared of HD (4096 x 2160 vs 1280 x 720) and 16 X compared to SD PAL (4096 x 2160 vs 720 x 576). This wide field capture ensures that it won't miss a thing and you get better image analysis and object recognition. The higher resolution image means that consumers get better ePTZ capabilities and less need for a mechanical PTZ."
Sunell's 4K camera is a 8 MP box network camera with a 1/2.5-inch CMOS and ICR, WDR >100 dB, H.264 BP/MP/HP/MJPEG, HLC, a low bitrate and optional intelligent analytics, (intelligent motion detection, intrusion detection, tamper detection, etc.). These cameras can be used for high resolution surveillance such as stadiums, highways, etc.
She concludes, "4K is still a fairly new technology that is still being adopted by the industry. We are able to offer the market a competitive, good quality 4K camera. Sunell remains committed to being at the forefront of industry changing technologies such as this and we will continue to bring them to our customers."
Further reading:
The future of AIoT
Hikvision South Africa News CCTV, Surveillance & Remote Monitoring
Hikvision hosted its 2022 Shaping Intelligence Summit in Bali, Indonesia, on 29-30 November, where the company, its customers, and technology and solution partners, looked into the future of AIoT and explored paths to shared success.
Read more...
---
Top fraud trends to watch in 2023
News Security Services & Risk Management
Even though financial concerns remain a significant obstacle for companies in implementing new anti-fraud technologies, 60% of businesses expect an increase in their anti-fraud technology budgets in the next two years.
Read more...
---
Be cautious when receiving deliveries at home
News Perimeter Security, Alarms & Intruder Detection Security Services & Risk Management
Community reports of residents being held up at their gate when collecting fast food deliveries at home are once again surfacing.
Read more...
---
Securiton and Dallmeier announce partnership
Dallmeier Electronic Southern Africa News
Securiton AG Switzerland is now integrating the Panomera and Domera camera systems from Dallmeier to ensure its customers benefit from the highest standards of privacy and security.
Read more...
---
KPMG 2022 CEO Outlook, South African edition
Editor's Choice News
Mid-November saw the release of the latest KPMG 2022 CEO Outlook, South African edition, aptly sub-titled 'Potential Growth in Uncertain Times'.
Read more...
---
Mending Africa's digital infrastructure gaps
News
inq. Fabric is the first African-developed cloud connectivity, network-as-a-service software for automated provisioning and routing.
Read more...
---
Suprema renews international privacy and security standard certifications
Suprema News Access Control & Identity Management
Suprema has simultaneously renewed two important international standard certifications regarding information security management (ISO/IEC 27001) and privacy information management (ISO/IEC 27701).
Read more...
---
Technoswitch partners with Ciqurix for video fire detection
Technoswitch Fire Detection & Suppression News Fire & Safety
Technoswitch is pleased to announce the signing of an exclusive distribution agreement with Ciqurix (UK), a leading supplier of video fire detection products.
Read more...
---
From the editor's desk: No fond goodbye
Technews Publishing News
      Welcome to the final issue of Hi-Tech Security Solutions for 2022. Personally, I have absolutely no regrets seeing this year ride off into the sunset, or preferably be set on fire. However, it is the ...
Read more...
---
Crossing the chasm
Editor's Choice News Security Services & Risk Management Training & Education
Industry reports suggest that in the next ten years, millions of jobs could go unfilled because there simply are not enough people to fill them.
Read more...
---