printer friendly version
IP makes the access control grade
October 2014
Access Control & Identity Management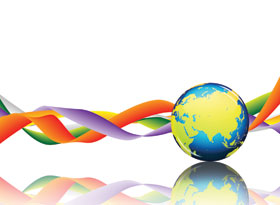 In the same manner we've seen other areas in the security industry take the road to IP communications and gain the benefits thereof, the surveillance market is perhaps the poster child for this, access control systems are also well on their way to adopting IP as the basis for their communications.
It's not that simple though, because there are many ways in which the various components of the access market communicate over short and long distances. In this question and answer article, we ask some of the people involved in the market, how the convergence onto the IP platform is going and what benefits the end user can expect to see from it.
Our interviewees are:
* Hendrik Combrinck from ZKTeco.
* Johannes Tlhabi from Softcon Software Control Services.
* John Powell from Powell Tronics.
Hi-Tech Security Solutions: Are you seeing more interest in IP-based access control solutions?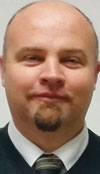 Hendrik Combrinck from ZKTeco.
Combrinck: There is a big interest in IP-based access control. This includes IP access controllers and also IP standalone readers.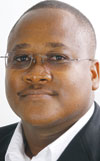 Johannes Tlhabi from Softcon Software Control Services.
Tlhabi: With more lateral security systems like CCTV, intercoms as well as ancillary access control products like biometric readers being IP-based, it is only natural that no one would still want to invest time and effort in traditional proprietary RS-485 network systems anymore. The convergence between IT and security tends to be driving access control innovation in a single direction, which is IP-based.
Price as a differentiating factor between IP and non-IP access control products is no longer a consideration, as the differences are no longer that significant anymore. Competition at a level of hardware products is no longer that prominent as most of them have more or less the same functional characteristics. Non-proprietary hardware platforms are been absorbed predominantly by previously IT-only companies but proprietary systems will be a feature of the access control market for a long time to come still.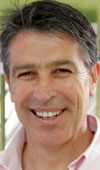 John Powell from Powell Tronics.
Powell: The convergence to IP technology that started a few years ago has gained momentum in all spheres of our market, and is rapidly becoming the communication technology of choice for access control particularly in biometric systems. IP offers and delivers reliable, robust speeds of data transmissions that other data technologies just can't match. It puts IT departments in charge of the infrastructure and company's assets, which allows security departments to focus on security management. If you compare the speed of Ethernet to RS-485, for example, Ethernet data transmission rates run from 100 Mb/s to 1 Gb/s where as RS-485 only run at 0.25 Mb/s.
Hi-Tech Security Solutions: What are the pros and cons of IP-based access control?
Combrinck: This all depends on the installed equipment. The loss of network connectivity has always been a big con for IP-based access control, but newer technology now can let the equipment function in a standalone mode while the network is offline.
The pros for IP systems are:
* Rapid deployment. Almost all businesses have network infrastructure already installed in their buildings.
* Cloud connection possibilities.
* Mobile application connection possibilities.
* Easy integration with other IP-based technologies like IP cameras.
Tlhabi: Common networking backbone for the entire security offering can be considered a big plus in as far as IP-based access control solutions are concerned. The implications of additional IP cable runs as opposed to traditional RS-485 bus communication models are acceptable, as the benefits far outweighs the effort and costs. The centrality of network management from an IT point, as well as added benefits that come up with mediums like wireless data transmission etc., are but some of the pros that system integrators are more than willing to invest in.
Powell: The pros of IP are:
* Speed, flexibility, scalability and reliability.
* Quality of service, pro-active monitoring and IT department management.
* Allows proper remote site connectivity via WAN/LAN connectivity.
* It opens up the opportunity to seamlessly utilise portable WiFi devices for access control on the move.
* The ability to accommodate and distribute large databases is enhanced.
* Integration with other IP products is easier with IP.
* IP allows shared services all on one network, which reduces that cost of deploying multiple turnkey systems.
* Support and servicing of systems has opened up to a much wider and more skilled installer/contracting base.
Cons:
* Initial costs can be considerably higher than RS-485 (but over a period of time and considering the advantages, the ROI is very quick).
* Non IT or IP-enabled installers may battle to convert, without investment in training their staff.
* Ensuring full network redundancy is sometimes a challenge WRT power outages etc.
* Beware of products that use 'serial servers' which is a class of devices that can convert and re-package 485 data for TCP/IP passage across Ethernet, these products cause a bottleneck situation in the data transmission and do not deliver the same speeds as true IP Ethernet products.
Hi-Tech Security Solutions: Is this a similar situation to the surveillance market where the benefits of IP are clear, but the cost of new IP systems are too high?
Combrinck: Not at all. The cost of IP-based access control systems are less than proprietary equipment.
Tlhabi: Here again, it is a matter of time before the differences in cost are brought down if not eliminated. The emergence of media converters which are used to bridge the gap between traditional analogue media and new IP-based video transmission systems has in some way softened the impact of costs on full blown IP-based solutions, but the market seems to be warming up cautiously to higher prices that have been brought about by full IP-based systems.
Powell: We have found that although IP technology does enter the market at a higher price bracket than other technologies, IP solutions in access control have in fact become more cost competitive with at least a 20% drop in IP terminals to the end user compared to two years ago.
Hi-Tech Security Solutions: IP systems generally are open systems which makes it easier to integrate them into other security and business functions (in theory). Is this a valid statement in the access control market and are buyers focused on integration potential when making access decisions?
Combrinck: Yes, integration is much easier. Access control plays a big role in BMS and integration takes place daily. IP-based access control is also integrated into the following systems: POS, IP surveillance, time and attendance systems, ticketing systems etc.
Tlhabi: Integration seems to be top of mind for all system consultants at the moment. What this integration between systems exactly means is still a vague topic, but that does not mean that this can be ignored. Those manufacturers of access control systems who design systems which offer opportunities for integration with other related systems, be it T&A, CCTV, BMS etc, stand a very good chance of having their systems specified for big projects as opposed to those who develop locked-in proprietary solutions that offer little or nothing in a form of integration. The reality is that integration for the purpose of central management of various systems is an absolute necessity, provided that it does not dilute intelligence and capabilities of the individual systems involved.
Powell: Buyers and specifiers are without a doubt seeing integration possibilities as a key selection factor in their decision making process when choosing a product for a project. Other criteria that they link to these types of projects is ensuring that they are partnering with contractors that are supported by qualified and proven integration specialists as part of the supply chain.
BMS in varying degrees of integration is commonplace now and often the access control system is being used to optimise energy utilisation, control ventilation, link to CCTV, evacuation, alarm, communications, Active Directory/logical access, POS, cashless vending and visitor/contractor control systems.
Hi-Tech Security Solutions: Would IP-based access control systems not be aimed at the high-end enterprise market rather than smaller companies?
Combrinck: No, not at all. Most manufacturers have seen the benefit to cater for the small to medium-sized installations and because of the price of the IP systems being lower, it is also affordable for these clients.
Tlhabi: The answer is yes. Smaller companies at the best of times do not have the necessary infrastructure to accommodate access control systems etc., let alone their own IT requirements, and as such non-IP solutions would be best suited for these types of installation through traditional tried and tested modes of communication that would not unnecessarily put undue strain on their network infrastructure. On the other hand, corporate high-end enterprises are already running well designed and capacitated network infrastructure systems that are geared to managed, complicated network applications as would be required for optimum operations.
Powell: This is not necessarily the case as we supply many standalone IP systems for small companies. Often in access control/biometrics and time & attendance, it is more cost effective to deploy IP technology. Large enterprise companies often require a major investment in their Ethernet infrastructure with state-of-the-art managed switches/routers to deploy IP access control solutions.
Hi-Tech Security Solutions: What advice would you give a potential customer if they are weighing the options of IP or proprietary access control solutions?
Combrinck: Go IP, it is much more affordable and the installation is easier and faster.
Tlhabi: Customers need to do their homework properly when they are making an investment on an access control system, whether IP or proprietary. In most instances, an IP-based offering is made to complement an installation for high-end IT network infrastructure, with emphasis being on the creation of one central solution, but more likely the expertise, support and maintenance of the access control component of this entire solution is not up to the desired standard as you would find in more focused proprietary access control solutions.
Powell: In most cases, we would recommend IP/Ethernet because of its robustness, flexibility and it is definitely the communication protocols for today and the future. The concern with having proprietary technology as your main communication protocol is that you are not guaranteed that future advancements in technology and new innovative products will be supported in the long term, whereas IP is going to be around for many years to come.
For more information, go to:
Credit(s)
Further reading:
HID addresses identification challenges at ID4Africa
August 2019 , News, Access Control & Identity Management, Government and Parastatal (Industry)
Being able to verify people's identities is critical for a nation's growth and prosperity and yet HID says nearly half of all African citizens can't prove who they are to vote, travel freely and receive government benefits and services.
Read more...
---
Came acquires Turkish company Özak
August 2019, CAME BPT South Africa , News, Access Control & Identity Management
Came broadens its market horizons and signals growth and consolidation in the Middle East.
Read more...
---
The benefits of electronic visitor management
August 2019, Powell Tronics , Access Control & Identity Management, Residential Estate (Industry)
Access control is a critical aspect of estate security as it represents the controls put in place to restrict entry (and possibly exit) along the outer boundary of the location.
Read more...
---
Addressing risks by means of access control layout and design
August 2019 , Access Control & Identity Management, Security Services & Risk Management
In order to develop a suitable, practical and appropriate security system for any organisation, it is essential to first develop a master security and life safety plan strategy.
Read more...
---
Secure hands-free access
August 2019, Suprema , Access Control & Identity Management, Residential Estate (Industry)
Suprema's facial biometric terminals bring no-touch access into secure residential estates, high-rise apartments and luxury homes providing fast, easy and intuitive user authentication with the added benefit of hygiene.
Read more...
---
MorphoAccess Sigma Extreme
August 2019, IDEMIA , Products, Access Control & Identity Management
MorphoAccess Sigma Extreme from IDEMIA is a touchscreen device with multiple recognition device interfaces (NFC chip reader, PIN and BioPIN codes, contactless card readers).
Read more...
---
Outdoor access terminals
August 2019, Suprema , Access Control & Identity Management, Residential Estate (Industry), Products
Rugged, dust- and weather-proof access control solutions that provide exceptional durability in extreme conditions is a strong requirement for many residential estates.
Read more...
---
MorphoWave Compact
August 2019, IDEMIA , Products, Access Control & Identity Management
The MorphoWave Compact captures and matches four fingerprints on either the right or left hand in any direction. It is robust to environmental factors such as extreme light or dust.
Read more...
---
MorphoAccess Sigma Lite
August 2019, IDEMIA , Products, Access Control & Identity Management
IDEMIA's MorphoAccess Sigma Lite and Lite + are fingerprint access control terminals, offering time and attendance in and out function keys.
Read more...
---
Eliminating forced gate opening scenarios
August 2019, ET Nice , Home Security, Access Control & Identity Management
When activated by the gate forced open alarm feature, the transmitter transmits a wireless alarm signal up to 750 metres in any direction.
Read more...
---