printer friendly version
Understanding workforce management
October 2014
Access Control & Identity Management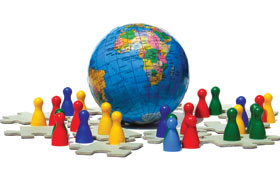 Workforce management (WFM) has come to the fore in recent years as a better way in which to manage employees and ensure adherence to rules, processes and relationships, among other benefits. While the scope of WFM goes far beyond traditional access and identity management functionality, the technology used for access control is one of the starting blocks for WFM and as a result we are seeing many companies that once focused on access and identity technologies and services entering the WFM market.
Hi-Tech Security Solutions asked a few of these companies for their input in our quest to find out more about WFM, what it is, who's doing it and its growth in the local market.
Hi-Tech Security Solutions: Workforce management (WFM) means different things to different people, what is your definition and which areas of business does it benefit?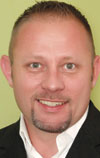 Freddy Niehaus, Bidvest Protea Coin.
Freddy Niehaus, Bidvest Protea Coin: Workforce management, which is sometimes referred to as human capital management, is the process of balancing business needs with available resources. It is a planning and accountability framework, enabling organisations to ensure that strategic objectives are met in an efficient, cost effective manner, while also balancing fairness in human capital management practices.
The fourth generation of the SACO Workforce Management Solution is designed to enhance the relationship between employer and employee in the ultimate goal of achieving a harmonious, safe and productive working environment.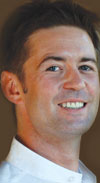 Walter Rautenbach, neaMetrics.
Walter Rautenbach, neaMetrics: For us, WFM includes processes, systems and activities to optimise workforce utilisation. Optimal workforce utilisation can have a positive impact on almost any area of business, but normally makes a bigger difference in service orientated business divisions, especially where such services are outsourced. The topic of WFM encompasses various elements from recruitment, payroll and HR, performance management and many more.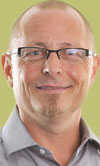 Guenter Nerlich, MD, AWM360 Data Systems.
Guenter Nerlich, AWM360 Data Systems: Access and workforce management (AWF) are a central and defining part of all organisations and a part which, when managed effectively, can provide any company with a competitive advantage. Making these processes work can be as simple as having the right AWF management partner to put the right solution in place. We at AWM360 pride ourselves in giving companies the business tools to effectively manage and streamline the processes which embrace the people within your organisation.
Yolanda Krajnc, Bytes Systems Integration, Workforce Management Division: WFM should encompass all aspects of managing clients' complete workforce lifecycle and also support clients' businesses with key insights into how they are performing in real-time. In order to be effective, WFM must allow for management by exception and ought to provide clients with a solution that:
* Makes a workforce as productive as possible.
* Improves operating margins.
* Reduces labour costs.
* Improves processes.
* Improves customer service.
Hi-Tech Security Solutions: Why would companies require an integrated WFM solution?
Niehaus: All industries will benefit from the SACO Workforce Management Solution. As a truly integrated solution, SACO offers its clients full access to all the features within the solution, in order to manage their workforce effectively without restriction.
Rautenbach: In the end, it boils down to achieving as close to 100% efficiency as possible, which would mean to have the correct number of personnel, with the correct skill set at the right place and time. Furthermore, doing so without non-productive hours and overtime to ensure maximum profit. The aim of an integrated WFM solution would be to achieve this. What is also key to an effective WFM solution is that the data is accurate, provided as close to real-time as possible and that it is delivered to various divisions in the most efficient way to enable on-time response and adjustments where required.
WFM solutions can be applied almost anywhere, but are surely more beneficial to service orientated industries, especially where these services are outsourced.
Nerlich: The workplace is becoming more fast-paced and competitive, and companies are looking to better manage their labour costs while improving their operational efficiency. An automated and integrated WFM solution helps a company to control labour costs, minimise compliance risks and improve workforce productivity.
Krajnc: WFM has become an important strategic element in corporate management in all personnel-intensive industries. It should provide a common set of performance-based tools to support corporate management, front-line supervisors, managers and workers across many industries, amongst others manufacturing, distribution, transportation, healthcare and retail operations in ensuring that all workers are brought to the required levels of proficiency.
Kronos Workforce Management responded to dynamic markets and client demands through automation, centralised workforce management information and "Single Truth" accurate reconciliation of payroll hours to labour hours across various pay codes, pay rates, shifts, orders and jobs, which reduce FTEs and allow clients to understand true product costs.
Hi-Tech Security Solutions: Is WFM always linked to biometric clocking or access control? What is the most important component of a WFM solution in your opinion?
Niehaus: The key to successful WFM is the accurate identification of each and every individual. With the continuous advancement in technology, a clear paradigm shift is observed away from card-based solutions, to those that incorporate advanced fingerprint biometrics. Although WFM includes access control disciplines, it reaches beyond this framework. Today it is expected of any thoroughbred solution to have the basics covered in terms of access control and time & attendance.
What differentiates one WFM solution from another is the unique integration between the different disciplines of access control, time & attendance and health & safety. Further to this, the solution architecture forms a key cornerstone to the success of the solution. It should be designed to ensure maximum uptime and accurate MIS information in order for the business to make informed decisions.
Rautenbach: No, WFM is not always linked to biometric clocking and access control. These are a more a supplementary service to a WFM solution. Key to an effective WFM solution is effective planning and scheduling of personnel. The utilisation of biometrics assists with ensuring the data is accurate and delivering real-time biometric clocking input enables effective processing and auctioning based on this input. A WFM solution therefore doesn't always have a biometric element and is used to roster staff required for specific sites and purposes. The benefit of real-time biometrics, however, is easy to realise in comparison to manually completed paper rosters, which are prone to inaccuracies, due to honest errors or defrauding the system, and does not allow for real-time processing.
Nerlich: No. Both areas can have their own specifications and can be run independently, although our Kaba solutions have the benefit that they can take care of both WFM and access control in one place. Card-based solutions (RFID) are still very much around, but biometrics has clearly been the solution of choice for a great deal of companies in the recent past.
Reliable and sustainable hardware is a key point to a WFM system. On the software side, all potential actual and future requirements in the field of WFM for a company should be available and easily unlockable.
Krajnc: Yes, it is. Over the last 10 years the world of workforce management has fundamentally changed – from single point solutions to integrated workforce management suites that can be deployed on site or in the cloud. But, time clocks did not keep up with the times until Kronos introduced the Kronos In-Touch clock, which provides an unrivalled user experience that reshapes the way one thinks about and the way employees interact with the WFM system. This is done through a simple touch-screen time clock designed to meet client needs of tomorrow, today.
Even the Kronos' Employee Self Service has been simplified to allow for instant engagement and action. This translates to faster employee adoption, less wasted time and improved productivity. The successful WFM solution should enable seamless integration between the clocking device and WFM system which allows real-time self-service and guided decisions that increase workforce productivity. WFM software and the clocking devices ought to be designed for today's cloud-centric computing environments, with device-initiated communication capabilities that allow the clock to work over the open Internet and through firewalls. At the same time, clients' data must be protected by SSL encryption.
Hi-Tech Security Solutions: Would it be correct to say that WFM requires an integrated access control system as time management and payroll services need integrated information to function accurately? Can WFM be added on to an existing security system or will the company be forced to change their existing systems to incorporate WFM?
Niehaus: There are many good systems available in the market catering for either access control or time & attendance, but not many having integrated it successfully as a single solution. Although capital investment of current solutions should always be considered, one should also take into account the man hours required, work duplication and possible mistakes to manage and maintain two or more systems. The SACO Workforce Management solution takes care of not only the workforce, but also the human capital required to manage the solution effectively.
Rautenbach: In recent years, the desire for extracting additional value has attracted the need for delivering access control as part of the WFM solution, it is however secondary. Standard low-end WFM might entail an access control system which utilises that data for input into the payroll system. In our opinion, this is a very basic form of WFM. WFM solutions normally encompass rostering of skills, based on skill sets required for specific times at specific sites. To take an existing security orientated system and turn it into a WFM solution is a bit of a challenge. It is however possible to integrate data produced by the security system, such as biometric clocking data, into a WFM solution. This is not common practice at this point in time, but as the demand for value is growing so is the need for integrating these systems.
Nerlich: In most of the cases some form of access control is involved – i.e. turnstiles at the factory entry. Our solutions can handle both aspects, access control and WFM.
Krajnc: We utilise Saflec middleware to synchronise access control data with Kronos data. On the other hand, Workforce Integration Manager (WIM) allows for quick and effortless transfer of data from the Kronos WFM system to other critical business systems, like human resources, payroll and ERP applications. This data is accessible to other applications in formats they require. It offers extensive data manipulation and conversion capabilities to meet even the most complex interface requirements. In addition, it also consolidates all interfaces into one desktop, which eliminates such common integration inefficiencies as the need to re-engineer programming code or manage a number of separate interfaces. Kronos also offers different options for configuration and maintenance.
Hi-Tech Security Solutions: Looking beyond security, which business systems can benefit from WFM integration and why?
Niehaus: The era where clients accept the mutually exclusive environments of solutions are coming to an abrupt end. Clients are seeking specialised solutions in the different verticals of security and workforce management through a single management portal. Bidvest Protea Coin's Technical Division is in the favourable position to not only have in-depth business knowledge of the industry, but also the skills to design, develop and implement across vertical integrations.
Rautenbach: In general there is a separation between for instance, time & attendance clocking systems and payroll systems. For example, the biometric clocking providers have their own system which allows for specialised functions such as enrolment of users, setting up of shifts for basic time calculation and so on. Most of these packages then allow for exporting of clocking data to payroll systems which, on the other hand, specialise in pay rules, tax and other requirements that need to be adhered to. This allows for flexibility in, for example, changing the clocking system but not the payroll or vice versa.
However, fully integrated solutions offering an end-to-end solution do exist. These systems control, for example, biometric enrolment, access to the premises, time recording, leave management, employee self-service as well as payroll from within the same system. The benefit to the end user here is one unified interface with user profiles controlling who can access what to overcome the typical barrier between IT, security and HR divisions.
Solution providers that do not allow for a data integration layer from their system to others are frowned upon and are unpopular. Even if it is a full end-to-end solution, users demand the flexibility of seamless data export or integration with other systems.
Nerlich: All can benefit from an automated WFM solution as automating rules and regulations ensures payments are made according to employee schedules, preventing unnecessary payments of overtime due to unauthorised shifts, early arrivals or late departures etc. Payroll systems are not an issue – all our solutions can provide the necessary input needed. Our solutions range from very simple environments to highly sophisticated needs. Kaba solutions are implemented and run in South Africa with companies ranging from 200 to 13 000 people.
Krajnc: Integration of employees is an important factor. Through Employee Self Service (ESS), employees can log their availability or planned absences and they can bid for specific shifts as long as they have the necessary skills for the activities planned for their shifts. Using the Workforce Management System, working times are booked exactly to the required time accounts and made available for payroll accounting by means of automated processes.
With regard to operational critical issues, the more flexible the working time models and the more complex staff scheduling becomes, the higher the requirement for correct time management becomes. It allows for evaluating the planning in realtime, enabling short-term reactions to deviations from forecasted demand or expected over-or-understaffing. Control functions enable a permanent adaptation of the scheduled staff to the actual requirements, therefore optimisation process allows for normal data adjustment in the case of short-term fluctuations in demand or unscheduled employee absences.
Hi-Tech Security Solutions: Please give an overview of the WFM system you sell/support/install. What benefits does your solution offer potential clients? Do you offer customisation services to make sure the solution meets clients' requirements?
Niehaus: Bidvest Protea Coin has developed the next generation of WFM solutions in the form of the new SACO Workforce Management Solution – Web Edition. This was done on the experience and success of the well-known SACO Enterprise Edition and secured the future of both the SACO product and Bidvest Protea Coin as a leader in WFM. SACO enhances the WFM product range and enables the user to move into environments where features such as wireless devices, remote diagnostics and integration into other hardware platforms are now a reality.
Locally developed and manufactured, the SACO solution is ahead of its time and revolutionary to the WFM market in South Africa. Suitable to meet the rigors and complexity of the African and international markets, it is based on proven principles whilst being innovative with regards to technology. An evergreen approach has been followed with the design of the fourth generation of SACO software to ensure backward compatibility of the current database structures and hardware platforms used.
The multi-cultural socio-economic nature of the South African industry, combined with certain unique conditions in respect to security and workforce management, requires a high level of features, performance and reliability in a product of this nature. The SACO solution did away with traditional access control and time & attendance approaches as they proved over years to be inter-dependent on each other. Today the SACO Solution provides a fully integrated workforce management platform catering for all aspects one would expect from a leading workforce management solution.
Rautenbach: Suprema southern Africa has an in-house platform, called Supreme ProSync, which was platform developed for easy integration of biometric, RFID or location based services into any workforce management solution. ProSync on its own does not deliver scheduling/rostering functionality and is specifically designed for easy integration into solutions that offer such functionality. It offers seamless integration that eliminates duplicate data capture, supports static or mobile biometric or RFID devices and caters for fixed or mobile (3G/GPRS) implementations to provide for almost any deployment need. It takes care of the automatic distribution of biometric data, as well as providing clocking data in realtime to the integrated WFM solution to enable optimised workforce utilisation.
One of the larger integrations of ProSync is with EasyRoster. EasyRoster is an integrated workforce management system that allows for easy rostering according to contract requirements and recording of attendance (as well as the exporting of attendance details to payroll systems). The system encourages the user to do the bulk of the rostering and attendance registration automatically, while handling exceptions manually. The objective of EasyRoster Deployment Manager is to empower an operational manager to manage staff deployments at sites in near real time, from the office and at the same time record time and attendance details automatically in EasyRoster.
EasyRoster is currently used in 24 different countries, mainly in Africa, and is a specialised solution for the security guarding industry, cleaning services, labour brokers and any company that make use of shift workers.
Some companies seem to be of the opinion that a simple time-and-attendance system will solve their wage problem. This is definitely not the case. The main contributors to a minimised wage bill are efficient planning and operational control (which obviously includes time and attendance). It is almost impossible to make the correct management decisions with regard to the above-mentioned issues without the use of a management tool which provides the necessary information to help in the decision-making process.
Nerlich: We design, implement, maintain and support Kaba Workforce Management and Enterprise Data Collection solutions: time and attendance, access control, shop floor data collection, ERP solutions and biometrics. As the Kaba authorised partner for southern Africa, we design and implement these solutions. In addition we offer training and maintenance and support.
Krajnc: As a global leader in WFM, Kronos has evolved workforce management into workforce optimisation by empowering companies to effectively manage their workforce and bridging the three main stakeholders, namely OPS, HR and IT. More than 30 million people use Kronos solutions daily and this is made up of 20 000 customers across more than 100 countries.
Kronos Workforce Management System is centralised, integrated, configurable and proven. It is modular in design and through modules such as time & attendance, absence management, forecasting, scheduling, activities and analytics it encompasses all aspects of managing our clients' complete workforce lifecycle and supports our clients' businesses with key insights into how they are performing in realtime.
For more information on the companies mentioned above, go to www.awm360.co.za, www.bytessi.co.za, www.neametrics.com, www.proteacoin.co.za
Credit(s)
Further reading:
Simple steps to protect yourself against identity theft
November 2019 , Access Control & Identity Management
Are you doing enough to reduce the risk of having your identity stolen?
Read more...
---
Looking ahead with mobile access technologies
Access & Identity Management Handbook 2020, Technews Publishing, HID Global, dormakaba South Africa, Salto Systems Africa, Suprema, Gallagher , Access Control & Identity Management, Integrated Solutions
Given the broad use of smartphones around the world and the numerous technologies packed into these devices, it was only a matter of time before the access control industry developed technology that would ...
Read more...
---
Mobile access is more secure than card systems
Access & Identity Management Handbook 2020 , Access Control & Identity Management
The ability to use mobile phones as access credentials is one of the biggest trends in a market that historically has been slow in adopting new technology.
Read more...
---
This is the future. This is what we do.
Access & Identity Management Handbook 2020, ZKTeco , Access Control & Identity Management
ZKTeco has created a unique range of visible light facial recognition products combined with a flexible Android platform.
Read more...
---
The security of biometrics
Access & Identity Management Handbook 2020, ViRDI Distribution SA, IDEMIA , Technews Publishing, Suprema , Access Control & Identity Management
Hi-Tech Security Solutions asks whether your personal biometric data is safe from prying eyes.
Read more...
---
A picture spoofs a thousand cameras
Access & Identity Management Handbook 2020, NEC XON, Hikvision South Africa, Technews Publishing , Access Control & Identity Management
Hi-Tech Security Solutions looks into the reliability and effectiveness of facial biometrics as well as the concerns about privacy.
Read more...
---
IoT and behavioural authentication
Access & Identity Management Handbook 2020, CA Southern Africa , Access Control & Identity Management
IoT represents an increasing security risk to individuals in the form of pervasive, always-on monitoring of your personal activity with a potential compromise of your most personal security credentials.
Read more...
---
Border crossing and national identification
Access & Identity Management Handbook 2020 , Access Control & Identity Management
Amidst a choice of technologies, diversity of policy frameworks, and emergent priorities, countries that intend to upgrade their identification systems today find themselves drawn into a complex vortex.
Read more...
---
T&A by biometrics in the cloud
Access & Identity Management Handbook 2020 , Access Control & Identity Management
Time and attendance solutions have evolved from punch cards to cost-effective and more accurate cloud-based biometric systems.
Read more...
---
Scalable access solution
Access & Identity Management Handbook 2020 , Access Control & Identity Management, Integrated Solutions
Bosch Building Technologies makes access management simple, scalable and always available with Access Management System 2.0.
Read more...
---