printer friendly version
Service station security basics
June 2019 Associations, Integrated Solutions, Retail (Industry)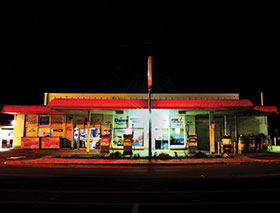 When we go about our daily lives and think about how crime affects us, the majority of each citizen's concern is for their own families, neighbours and the associated risks of vehicle theft and hijackings in areas that we frequently visit.
Why then do we conveniently forget that industries such as the petroleum and retail industries, with which we interact almost daily, are equally targeted by criminals?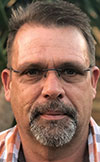 Danie Venter
However, it comes as no surprise that the petroleum and retail industries are targeted by criminals, as these businesses receive, to a great extent, cash in exchange for their products and services. We can therefore argue that these industries are easy targets for criminals. And even though this is common knowledge, there was a time that even those who were targeted did not realise the amount of risk associated within their industry.
Looking at service stations
Service stations are designed and built in such a way that they attract clients by offering a variety of services to the customers: shop, takeaways, ATMs and often even a car service. In addition, for many people, service stations are used as a safe place if they are having car problems or just waiting for someone.
However, as any business owner knows, along with all the benefits of having your own service station, you also have your disadvantages like crime. In order for a service station owner to prevent crime, he first needs to identify what attracts criminals to the premises. The following threats were identified at service stations:
• Opportunistic (walk-in) attacks;
• Cash management system bombings;
• Cash in transit robbery;
• Forecourt hijackings; and
• ATM attacks.
If something is against the law, it's the SAPS responsibility to deal with it. However, the service station owner can't expect the SAPS to prevent all crime, and therefore the owner of the service station has to take proactive steps to prevent crime. What proactive steps can the owner put in to place to prevent crime at his/her business?
Preventative controls
• Training/security awareness
• CIT service provider selection
• Perimeter protection
• Cash management system (CMS ) devices
• Crime intelligence
• ATMs must have dye stain
• Limit trading hours (if possible)
Corrective controls
• Emergency preparedness
• CCTV surveillance cameras
• Armed response units
• Bullet resistant glass
• Alarms and panic buttons
Of course, this is not a guarantee of security. If a service station owner falls victim to crime irrespective of the preventive steps that have been put in place, it's important to understand the following steps.
Principles you can apply during an armed robbery
Remain calm, it will help to keep the offender calm and reduce the risk of violence. By being calm you can observe things better and enhance your safety. Obeying the offender without question will improve your chances of enhancing your safety and the safety of your customers. Offenders are normally nervous and tense and will react better if you are seen to be doing what they want.
Remain as far away from the offender as possible, if you are too close to him he may feel uncomfortable and threatened. Try to remember any important details about the robber/s, their appearance, type and colour of vehicle and firearms used.
After the robbery
Activate hold-up alarms immediately after the offenders have left. Alarms should only be activated when it is absolutely safe to do so. If you are alone, lock the doors before phoning the police. Ask any customers in the shop to stay until the police arrive so that you have witnesses. Do not disturb the area or anything that may have been handled by the perpetrators. Give the SAPS the full information regarding what happened and where the crime scene is. Give the SAPS the description of the perpetrators, the vehicle used and if possible the direction in which they're heading.
It's very important to share crime information with service station owners about what's happening in their direct area, because it's very clear that criminals target high-risk areas. They do not only target one service station, but a few. When service station owners know what's going on around them they can take the necessary precaution to prevent those types of crime as far as possible.
For more information contact Danie Venter, retail security manager in the petroleum industry at danieventer14@gmail.com
Further reading:
HDR multi-camera solution for autonomous mobility
IoT & Automation Integrated Solutions
e-con Systems has launched the STURDeCAM31, a small form factor camera that has been engineered to make autonomous mobility safer by ensuring reliable and superior imaging quality even in challenging outdoor lighting conditions.
Read more...
---
The difference between a SOP and a SOP
Residential Estate (Industry) Integrated Solutions Security Services & Risk Management Risk Management & Resilience
SOPs are a touchy issue that need careful attention and automation to ensure they deliver the desired security results. Beyond design and automation, implementation is the ultimate road to success.
Read more...
---
Ensuring peace of mind
Fang Fences & Guards Editor's Choice Integrated Solutions Residential Estate (Industry)
With the rapid advance of technology and artificial intelligence, electronic security systems are not only extremely reliable in safeguarding properties, but a well-designed, implemented and maintained system will prevent crimes before they can happen.
Read more...
---
Stadium security with Panomera
Editor's Choice Surveillance Integrated Solutions Entertainment and Hospitality (Industry)
To be able to better identify and track perpetrators and thus reduce financial and non-material damage in a soccer stadium, the operator opted for a video security solution from Dallmeier.
Read more...
---
Smart water management
Axis Communications SA Surveillance Integrated Solutions
South Africa is currently facing a water crisis, with scarcity and inefficient water management posing significant challenges to sustainable, consistent access to water. Smart technology and powerful partnerships may offer a proactive solution to SA's water crisis.
Read more...
---
The right security solution removes the opportunity
Asset Management Retail (Industry)
South African retailers are facing a multitude of challenges, including economic fluctuations, changing consumer behaviour, increased competition, supply chain disruptions, regulatory changes and the need to adapt to digital transformation, not to mention theft.
Read more...
---
Empowering Istanbul's public transportation
Dahua Technology South Africa Surveillance Integrated Solutions
Dahua's intelligent transportation solution, using technologies like DSM and AI-based passenger flow counting, has facilitated an intelligent system upgrade for nearly 6 400 minibuses and electric buses in Istanbul.
Read more...
---
Collaboration delivers integrated and holistic security
Guardian Eye Surveillance News & Events Integrated Solutions
Guardian Eye and Lytehouse have partnered to integrate their speciality solutions and provide a holistic security offering that overcomes the fragmentation of security systems and services.
Read more...
---
Be wary of associations that appoint themselves as regulators
Associations
The South African Bureau of Standards (SABS) has noticed an increasing trend of some associations and industry bodies trying to derail the credibility of the SABS and creating confusion by publishing misleading information about their authority to regulate or govern certain industries.
Read more...
---
Rapid deployment video surveillance
Surveillance Integrated Solutions
Kelly McLintock explores the importance of implementing rapid deployment video surveillance systems on construction sites to enhance safety, minimise losses, eliminate downtime, and promote productivity.
Read more...
---