printer friendly version
Protecting critical infrastructure with IP surveillance
October 2013
Access Control & Identity Management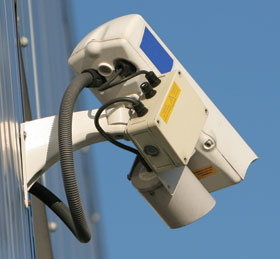 There is currently high investment in the energy sector and as it continues to grow, it looks to IP surveillance to protect its installations. There are however key issues to be taken into consideration when choosing the most appropriate technology. The protection of critical infrastructure is a challenging task. Each part of an installation has its own specific challenges. What they all have in common though is the need to be protected from theft, break down and hostile activity.
Network video offers excellent possibilities for the operator of a plant to integrate security, safety and production control in one system. A system that permits supervision of all processes, video surveillance, intrusion protection and access control from remote sites, several locations and if needed into one centrally located control room.
So, regardless of what other technologies are being used, the network camera should always be the starting point when planning and designing for the surveillance and protection of critical infrastructure.
Protecting long perimeters, monitoring entrances and exits and safeguarding potentially hazardous areas are the main concerns of the security manager. Often they are also intimately involved in guaranteeing uninterrupted production.
Breaking it down
Let's take this from a macro to micro (or from outside to inside) point of view of a facility and break it down, starting with its perimeter, buildings and process parts.
For perimeter protection, there are many different technologies available to detect an intruder: microwave, fibre-fence sensors, seismic sensors and radar alerts are a few. In especially sensitive situations, when protecting high-risk infrastructure, network cameras can be combined with these other technologies. The additional benefit that the network camera brings to the situation is information about who or what is trespassing but also about what kind of activity that is going on.
Detection is provided by network thermal cameras equipped with intelligent video analytics, these alarms set off a PTZ dome camera that, thanks to HDTV image quality permits us to get details of the intruder thus enabling identification. To ensure recording and as much functionality as possible, each camera is independent and is able to provide information as long as it is connected to the IP-structure. It is wise to analyse the situation at the edge, and in case of communication failure, the camera can record on an embedded SD-card for future analysis.
More precisely, on-board image processing enables thermal cameras to detect the presence of unauthorised persons anywhere across the entire visible area. This is why we talk not only about perimeter protection but also of area protection, within the entire field of view of the camera. A thermal camera works just as well in complete darkness as in daylight, and environmental disturbances, like rain, fog, sun, foliage or small animals, are kept to a minimum thus influencing the intelligent algorithm as little as possible. When using a network thermal camera to verify the alerts from the alarm system you get the information needed to respond with the right resources. Was it an animal, leaves blowing or was there actually a human being trying to sabotage the system? This information is crucial when deciding what action to take and who to send out.
At the centre of the protection of critical infrastructure sites is the alarm system. The alarms coming from various locations within the supply chain are handled at an alarm-monitoring centre. In the centre, the operators handle the alarms according to their instructions. They verify the alarm and then forward the information available to what they judge to be the appropriate response team, which could be a patrolling guard, the police or at times the fire brigade. However, no system is perfect and an anti-intrusion system can under certain conditions give many false alerts.
The protection of energy supplies and key utilities is a difficult task where the distribution system is the most vulnerable part of the supply chain and the costliest to protect. An example, pipelines transporting gas from remotely located exploration sites, over vast unpopulated areas are very difficult to protect. Remote supervision is a must.
The solution lies in combining the human response teams with high technology.
Information from the thermal camera can be enhanced by the interactive support of a PTZ dome camera. These products together give enough information for the operator to make the appropriate decisions. The operators are now able to send out the correct response team, both in numbers and quality. This is what makes the combination of thermal network cameras and PTZ dome network cameras such a versatile combination.
Additionally, the benefit provided by not having to respond to false alarms has proven to be a cost saver.
Critical areas
Along with perimeter access, it is also important to control access and flow within critical areas. Specifically, being able to monitor exits during evacuation to be sure nobody is left inside and potentially in danger. Network video linked to access control systems offers faster and more accurate access management facilitated by instant access to live or recorded video, vocal and data. Image quality permits us to see in lowlight, for example, emergency exit lights are sufficient to provide scene details. Advanced capabilities allow video and audio information connected to an access control system for an intercom, virtual gates, virtual fences, audio detection and people counting in and out of the facility. In cases of obstruction by environmental factors like fog, smoke etc., thermal cameras can be used as well as image enhancing technology on video cameras.
Security is important and so is production continuity
Then, moving down into processes and the monitoring of specific sensitive areas, the protection of those areas, process monitoring and ensuring safety rules are being respected, are all equally important in making the right decision quickly. The most important thing is to be able to know what is going on in all sensitive areas, and at the same time keep efficiency in the production at a high level. In many cases you have to do this for multiple locations simultaneously.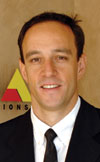 Roy Alves, business development manager MEA, Axis Communications.
Handling safety, security and productivity in one integrated system
In addition to the safety and security, from the camera system we can get the benefit of integrating it into your production system, hereby monitoring also production efficiency, network video for visual inspections and remote assistance with planned maintenance. Be sure safety rules are being followed, tools and equipment are being managed properly and processes are followed.
It is important to work with open protocol in order to facilitate the integration of systems, enabling the manufacturer of different devices and software to integrate the various production components in one management system. For example, SCADA systems can integrate network video to provide information on temperature, pressure and speed meters. For example, if you have a control room in a facility where you control the pumping station, live images of sensors can provide visual confirmation not just data.
Solution
The IP infrastructure makes any installation scalable, reliable and future proof. The network video system allows the most advanced solution for both security and productivity, enabling the entire management of a security system from multiple remote sites, company headquarters, private police offices, security manager's smartphone etc. Networked systems of this kind are especially useful to critical infrastructure operators since it allows them to be present virtually anywhere.
The system works on intelligent video analysis, advanced motion algorithms, virtual gates and virtual fences, and human vs. animal differentiation. It also allows live remote control of people accessing the plant from the perimeter throughout the entire width of the area and crucially, evaluation of potential incidents.
For infrastructure security, it is all a matter of network. Whenever you have an issue in a facility and you need to involve different parties such as the police, fire services or government bodies, the network video system allows two-way communication for security managers, encouraging cooperation among different entities and agencies. With this solution, people can work in parallel with technology for the best possible protection of a facility.
For more information contact Axis Communications, +27 (0)11 548 6780, roy.alves@axis.com, www.axis.com
Credit(s)
Further reading:
HID addresses identification challenges at ID4Africa
August 2019 , News, Access Control & Identity Management, Government and Parastatal (Industry)
Being able to verify people's identities is critical for a nation's growth and prosperity and yet HID says nearly half of all African citizens can't prove who they are to vote, travel freely and receive government benefits and services.
Read more...
---
Came acquires Turkish company Özak
August 2019, CAME BPT South Africa , News, Access Control & Identity Management
Came broadens its market horizons and signals growth and consolidation in the Middle East.
Read more...
---
How far are we really at with artificial intelligence?
August 2019, Axis Communications SA , Editor's Choice, CCTV, Surveillance & Remote Monitoring, IT infrastructure, Residential Estate (Industry)
Justin Ludik unpacks exactly how far AI has come and what it potentially can do for society and more importantly, surveillance.
Read more...
---
Multiple methods for motion detection
August 2019, Axis Communications SA , Perimeter Security, Alarms & Intruder Detection
There are strengths and weaknesses with all motion detection solutions, and their effectiveness will be dictated by the environment and the components they are being used with.
Read more...
---
Security playing speedcop
August 2019, Axis Communications SA, Hikvision South Africa , CCTV, Surveillance & Remote Monitoring, Residential Estate (Industry)
Estates now have a legal precedent to manage their traffic and fine people in the estate for violations of the rules; all they need do is find solutions that will support them.
Read more...
---
The benefits of electronic visitor management
August 2019, Powell Tronics , Access Control & Identity Management, Residential Estate (Industry)
Access control is a critical aspect of estate security as it represents the controls put in place to restrict entry (and possibly exit) along the outer boundary of the location.
Read more...
---
Addressing risks by means of access control layout and design
August 2019 , Access Control & Identity Management, Security Services & Risk Management
In order to develop a suitable, practical and appropriate security system for any organisation, it is essential to first develop a master security and life safety plan strategy.
Read more...
---
Secure hands-free access
August 2019, Suprema , Access Control & Identity Management, Residential Estate (Industry)
Suprema's facial biometric terminals bring no-touch access into secure residential estates, high-rise apartments and luxury homes providing fast, easy and intuitive user authentication with the added benefit of hygiene.
Read more...
---
MorphoAccess Sigma Extreme
August 2019, IDEMIA , Products, Access Control & Identity Management
MorphoAccess Sigma Extreme from IDEMIA is a touchscreen device with multiple recognition device interfaces (NFC chip reader, PIN and BioPIN codes, contactless card readers).
Read more...
---
Outdoor access terminals
August 2019, Suprema , Access Control & Identity Management, Residential Estate (Industry), Products
Rugged, dust- and weather-proof access control solutions that provide exceptional durability in extreme conditions is a strong requirement for many residential estates.
Read more...
---