printer friendly version
Non-compliance is standard
September 2013
News & Events
An interesting thing happened on the way to the September issue of Hi-Tech Security Solutions. We have a feature on standards, but we've ended up with many articles dealing with standards in different sections of the magazine.
In the section on standards we have articles on CCTV standards (of course), but also fire and the new release candidate for ONVIF's access control standards that should make it easier to integrate surveillance and access. With these standards there should be no reason for non-compliance or proprietary lock-ins to a specific technology.
Of course that is a pipe dream. Proprietary has many benefits – primarily for the vendor and installer, seldom for the user. But we have a situation in the security industry where standards are a side issue. There is no enforcement and no consequences for companies using proprietary technology in supposedly standard hardware. Even when choosing, for example, cameras that conform to a standard, you are not always guaranteed to be able to add other cameras to the solution. There was recently a scenario where different IP cameras from the same vendor weren't compatible.
This is not limited to the surveillance industry, however. It's a common thread in the security industry that hardware, software and installations are not done according to standards. And it's not always the much maligned 'Bakkie Brigade' that's responsible for non-compliance.
We have an article on a recent PSIRA meeting in which the regulator is trying to find a way to regulate the electronic security industry. PSIRA is another non-compliance case in point.
I recently heard from the head of a large integrator that his company often loses business because competitors are not PSIRA registered and therefore don't conform to the standards for labour that the regulator is supposed to enforce. The registered company must pay certain wages and contribute to each employee's provident fund, is subject to PSIRA audits and must pay a fee for every employee working in security-related businesses (for a start).
These expenses naturally push up the company's costs, meaning it can't compete when non-compliant competitors without those expenses come in and undercut its quotes.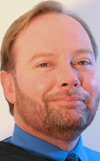 Just to rub it in, some of the non-compliant companies also cut corners in the installation process by ignoring issues such as health & safety, and using cheap hardware to boost their profits, again making it almost impossible for compliant companies who plan to be around to do maintenance and establish long-term relationships with their customers to get the job. The customer, of course, is the one who pays in the long run when its security installation underperforms and products break, but that doesn't seem to be important in the business world.
This issue also touches on biometric standards, but that's another topic which, as it happens, we will cover in the Access and Identity Management Handbook, which will be posted with the October issue of Hi-Tech Security Solutions. Don't miss out.
As always, comments, criticisms, news and views are welcome. Drop me an e-mail at andrew@technews.co.za
Andrew Seldon
Editor
Credit(s)
Further reading:
Pentagon appointed as Milestone distributor
Elvey Security Technologies News & Events Surveillance
Milestone Systems appointed Pentagon Distribution (an Elvey Group company within the Hudaco Group of Companies) as a distributor. XProtect's open architecture means no lock-in and the ability to customise the connected video solution that will accomplish the job.
Read more...
---
Re-introduction of the booking system
PSiRA (Private Security Ind. Regulatory Authority) News & Events
[Sponsored] PSiRA is reintroducing the booking system for branch visits. Effective Monday, 4 December 2023, clients will be required to book a slot to visit any PSiRA branch.
Read more...
---
From the editor's desk: A sad but exciting goodbye
Technews Publishing News & Events
Welcome to the final monthly issue of SMART Security Solutions. This is the last issue of the year and the last monthly issue we will print. The SMART Security Solutions team wishes all our readers and advertisers a relaxing festive season and a peaceful and prosperous 2024.
Read more...
---
Regal celebrates successful golf day
Regal Distributors SA News & Events
Regal Distributors held its first official Regal Golf Day on 18 October at the Glendower Golf Course in Johannesburg. SMART Security Solutions was there on a hot summer's day to meet many players and sponsors around the course.
Read more...
---
Gallagher Security releases Command Centre v9
Gallagher News & Events Access Control & Identity Management Integrated Solutions
Richer features, greater integrations, with the release of Gallagher Security's Command Centre v9 security site management software designed to integrate seamlessly with various systems and hardware.
Read more...
---
Regal launches direct-to-branch WhatsApp communication
Regal Distributors SA News & Events
With a quick scan of a QR code and a few taps on your phone, installers, integrators, technicians or even end-users can chat directly with the team at their preferred Regal branch via WhatsApp
Read more...
---
FM Expo highlights industry trends and challenges
Securex South Africa News & Events Facilities & Building Management
Keeping tabs on what is happening within the building/facilities management arena can be frustrating, however, a quick way to find out what current trends, challenges, and solutions are available can be found at the Facilities Management Expo.
Read more...
---
All aspects of data protection
Technews Publishing Editor's Choice Information Security Infrastructure AI & Data Analytics
SMART Security Solutions spoke to Kate Mollett, Senior Director, Commvault Africa, about the company and its evolution from a backup specialist to a full data protection specialist, as well as the latest announcements from the company.
Read more...
---
South Africa shows a 1200% increase in deepfake fraud
News & Events Risk Management & Resilience
Sumsub released its third annual Identity Fraud Report of the year, analysing identity fraud across industries and regions based on millions of verification checks across 28 industries and over 2 million fraud cases.
Read more...
---
Projections for 2024's Advanced Threats Landscape
News & Events Information Security
Kaspersky Global Research and Analysis Team (GReAT) experts offer insights and projections for 2024 in the Kaspersky Security Bulletin, with a focus on the evolution of Advanced Persistent Threats (APT).
Read more...
---