printer friendly version
Non-compliance is standard
September 2013
News
An interesting thing happened on the way to the September issue of Hi-Tech Security Solutions. We have a feature on standards, but we've ended up with many articles dealing with standards in different sections of the magazine.
In the section on standards we have articles on CCTV standards (of course), but also fire and the new release candidate for ONVIF's access control standards that should make it easier to integrate surveillance and access. With these standards there should be no reason for non-compliance or proprietary lock-ins to a specific technology.
Of course that is a pipe dream. Proprietary has many benefits – primarily for the vendor and installer, seldom for the user. But we have a situation in the security industry where standards are a side issue. There is no enforcement and no consequences for companies using proprietary technology in supposedly standard hardware. Even when choosing, for example, cameras that conform to a standard, you are not always guaranteed to be able to add other cameras to the solution. There was recently a scenario where different IP cameras from the same vendor weren't compatible.
This is not limited to the surveillance industry, however. It's a common thread in the security industry that hardware, software and installations are not done according to standards. And it's not always the much maligned 'Bakkie Brigade' that's responsible for non-compliance.
We have an article on a recent PSIRA meeting in which the regulator is trying to find a way to regulate the electronic security industry. PSIRA is another non-compliance case in point.
I recently heard from the head of a large integrator that his company often loses business because competitors are not PSIRA registered and therefore don't conform to the standards for labour that the regulator is supposed to enforce. The registered company must pay certain wages and contribute to each employee's provident fund, is subject to PSIRA audits and must pay a fee for every employee working in security-related businesses (for a start).
These expenses naturally push up the company's costs, meaning it can't compete when non-compliant competitors without those expenses come in and undercut its quotes.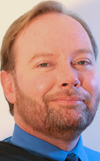 Just to rub it in, some of the non-compliant companies also cut corners in the installation process by ignoring issues such as health & safety, and using cheap hardware to boost their profits, again making it almost impossible for compliant companies who plan to be around to do maintenance and establish long-term relationships with their customers to get the job. The customer, of course, is the one who pays in the long run when its security installation underperforms and products break, but that doesn't seem to be important in the business world.
This issue also touches on biometric standards, but that's another topic which, as it happens, we will cover in the Access and Identity Management Handbook, which will be posted with the October issue of Hi-Tech Security Solutions. Don't miss out.
As always, comments, criticisms, news and views are welcome. Drop me an e-mail at andrew@technews.co.za
Andrew Seldon
Editor
Credit(s)
Further reading:
Online fleet management system
Issue 1 2020 , News
Fleet Domain's online Fleet Management Information System is reducing operating costs and improving safety for South African logistics firms.
Read more...
---
Digital insurance bundle for assets and devices
Issue 1 2020 , News
My CyberCare is a specialist provider of personal, and SMME online cyber insurance, cyber detection and cyber monitoring solutions for both local and global consumption.
Read more...
---
IDEMIA to supply Morocco's national electronic ID cards
Issue 1 2020, IDEMIA , News
IDEMIA will supply Morocco with national electronic ID cards and introduce a secured digital identity online services platform.
Read more...
---
Rockwell Automation to acquire Avnet
Issue 1 2020, Rockwell Automation , News
Rockwell Automation announced it has signed an agreement to acquire privately held Avnet Data Security, an Israeli-based cybersecurity provider with over 20 years' experience providing cybersecurity services.
Read more...
---
The instruments for investigation
Issue 1 2020, Technews Publishing , Security Services & Risk Management
Regardless of the reason for investigation, the investigation is only as good as the investigators.
Read more...
---
Do we really want simplicity?
Issue 1 2020, Technews Publishing , News
Everything today has to be simple, easy and fast. Even access to your bank account has to fit these adjectives and banks spend significant time and money trying to ensure their web and mobile interfaces ...
Read more...
---
Longse Distribution to become LD Africa
Issue 1 2020, LD Africa , News
Brendon Whelan, sales manager for Longse Distribution, announced that the company officially changed its name to LD Africa as of 20 January 2020.
Read more...
---
Three expos in one
Issue 1 2020 , News
Looking ahead to 2020 Vision: combined Securex South Africa, A-OSH EXPO and Facilities Management Expo 2020 promises to be even bigger and better.
Read more...
---
Security events you can't miss in 2020
Issue 1 2020, Technews Publishing , News
Hi-Tech Security Solutions will host a number of focused events in 2020 to highlight the latest in security technology and the operational benefits they deliver.
Read more...
---
David Shapiro to chair ESDA
Issue 1 2020, ESDA (Electronic Security Distributors Association , News
The Electronic Security Distributors' Association (ESDA), established in 1989, has elected David Shapiro as its chairperson for 2020.
Read more...
---