printer friendly version
Proactive fire safety is essential
July 2018
Fire & Safety
The recent fire at the Macintosh Gallery in Scotland and the Grenfell Tower in London have made headlines for all the wrong reasons. The gallery was destroyed by fire in May 2014, which also spread to neighbouring buildings.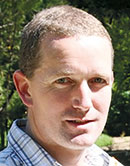 Andy Mizen.
According to the Scottish Fire Brigade, the owners were advised to install sprinklers, but did not do so on cost grounds. The restoration project costed 35 million Pounds. The gallery also had a serious fire in June 2018, which caused millions of Pounds-worth of damage.
The Grenfell Tower incident happened on June 14th 2017, 71 souls died from a fire started because of faulty electrics. Fire spread rapidly, due to inadequate fire safety precautions and the proximity of combustible materials. According to the Grenfell Tower Enquiry, fire doors did not function correctly or were propped open, smoke control systems were inadequate, no sprinkler system was installed, gaps in the building were not sufficient to prevent the spread of fire, water pressure was insufficient for the height of the building, and means of fire warning did not work.
The London Metropolitan Police are preparing criminal corporate manslaughter charges for those responsible, with possible gaol terms.
In South Africa, major fires have included a paint factory in Killarney Gardens in December 2017, a packaging factory in Durban in December 2017, and an office building in Durban in December 2016, which damaged 5000 square metres and affected 25 businesses.
Proactive practices
Proactive fire safety practice, and indeed general health and safety compliance applies to any type of building and is essential for many reasons. Firstly, it reduces the risk of fire damage to buildings and contents (in 2013, a Makro warehouse burnt down in Johannesburg due to careless contractors).
Secondly, proactive fire safety measures can reduce the risk of loss of ability to function in terms of business continuity. Many businesses struggle to reopen after the disruption caused by fire. Thirdly, it reduces the risk of the fire brigade or Department of Labour closing the business for non-compliance. Fourthly, it can reduce insurance premiums by meeting insurance industry requirements set down in policy documents.
It can also reduce possible damage to client reputation, caused by negative publicity or possible injury, accident costs, or litigation from affected members of the public. And lastly, a positive side-effect is that stringent fire safety measures, such as trained security patrols, can reduce the risk of theft and robbery, due to an increased security presence.
Proactive fire safety must include knowledge and application of relevant legislation, such as local fire bylaws, the Occupational Health and Safety Act 1993 and relevant regulations, and South African National Standard codes (e.g. SANS 10400T fire safety, SANS 10400S disabled, and SANS 10287 sprinklers).
Organisation for fire safety is critical and must include management support, security team fire patrols, fire defence appointments, ensuring contractors operate safely, and documented records of safety measures. Additionally, proactive fire safety must include effective communications (signage, fire call points, visible schematics, etc.), structural precautions (sprinklers, smoke extraction, fire detectors, etc.), safe means of escape (lighting, fire doors, surfaces, and so on), safe external hazards (traffic and pedestrian safety), provision of hose reels/hydrants/extinguishers (correct usage, safety checks, etc.), electrical safety (certificate of compliance, thermographic surveys), chemical compliance (including safety data sheets, correct storage), machinery safety (certificate of compliance, tested), control of sources of ignition, fire separation to prevent spread of flame/smoke, control of combustibles (storage of flammables, housekeeping, etc.), safe evacuation procedure (fire drills, disabled evacuation), and emergency procedures that cover safety induction, dealing with accidents, and disaster recovery/business continuity planning.
In short, it is prudent to spend on proactive fire safety and not to be 'penny wise, pound foolish', as the English phrase goes. The cost of a fire can be extremely high, both financially and especially in terms of the potential for serious injury and loss of life.
Fire Safety Consulting is a fire and safety consulting firm that advises international clients on SA legislation, and UK and US codes. Andy Mizen has over 23 years' international experience in fire and emergency procedures. He conducts fire safety audits to highlight non-compliance and trains both staff and security personnel in proactive fire safety.
For more information, contact Fire Safety Consulting, +27 78 8000 007, andy@firesafetyconsulting.co.za, www.firesafetyconsulting.co.za.
Further reading:
Maximum fire protection for the most dangerous places
Securiton Fire & Safety Mining (Industry) Products
Africa's heavy mining and resource processing industries are some of the continent's leading economic lights. They also present some of its toughest fire safety challenges on the planet.
Read more...
---
Preventing forest fires with digital intelligence
Dahua Technology South Africa Fire & Safety Products
Technologies such as dual-spectrum video monitoring, intelligent image analysis and recognition, and three-dimensional positioning, enable the smart system to detect a fire, quickly locate the fire source and automatically send alarm to on-duty personnel.
Read more...
---
Fire safety for solar systems
Fire & Safety
Several fire safety measures should be taken into account to prevent the risk of fires when installing a solar power system; firstly, solar panels must be installed by experienced professionals to prevent fires caused by faulty wiring or overheating.
Read more...
---
The importance of voice alarm integration with fire detection
TOA Electronics Fire & Safety
The primary purpose of a voice alarm system (or voice evacuation system) is for the safety of staff, the public, assets and property, ensuring effective, controlled and rapid evacuation of an area or building during an emergency by providing clear voice instructions to occupants.
Read more...
---
Kidde Commercial launches as new Carrier brand
Fire & Safety News
Kidde Engineered Systems has announced its new brand identity, incorporating the Aritech, Kidde Engineered Systems, Kilsen and Ziton brands rebranded as Kidde Commercial.
Read more...
---
DIY fire extinguisher
Fire & Safety News
A newly launched platform offers underserved communities an easy way to create cheap homemade fire extinguishers to help to tackle one of the biggest challenges in South Africa's informal settlements: the constant threat of fire.
Read more...
---
Technoswitch partners with UK's Hyfire
Technoswitch Fire Detection & Suppression News Fire & Safety Products
UK-based wireless fire technology pioneer Hyfire, has confirmed partnership agreements that will see its products sold in South Africa, for the first time, through local fire and safety stalwart, Technoswitch.
Read more...
---
Bespoke fire-risk systems for agri and food processing
Fire & Safety
ASP Fire highlights its specialised expertise in the agri and food-processing industries, where compliance is vital to save lives, reduce the costs of fire damage, and protect equipment and buildings from major damage.
Read more...
---
Incorporate fire safety in the design phase
Fire & Safety
ASP Fire CEO Michael van Niekerk says companies can prevent their infrastructure project from going up in flames by incorporating fire safety in the design phase.
Read more...
---
Fire-fighting force at Vergelegen
Editor's Choice Fire & Safety Residential Estate (Industry)
Vergelegen wine estate in Somerset West, and its neighbours, are set to enjoy greater peace of mind this summer, thanks to the delivery of a brand new fire truck .
Read more...
---