printer friendly version
Streamlining visitor management
June 2018
Access Control & Identity Management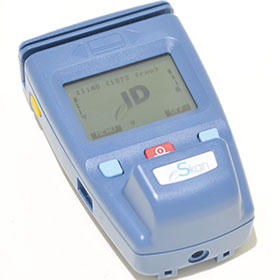 It is estimated that about five million people reside in organised communities in South Africa. There are 1,9 million homes in organised communities and R800 billion in assets are managed by community managers. This presents a large and obvious target for criminals.
A best practice visitor management system forms part of the whole security equation which includes deterrence, obstruction, identification, detection and response. Identification acts as a deterrent and also assists with detection. Visitor management can allow on-site and remote security teams, and management, to know who is on the premises at all times and to keep an accurate record of who visited whom and when. This is also useful for providing information regarding people on site in the event of an emergency.
"Previously, one had to rely on the archaic physical visitor log book which is disadvantageous due to the fact that handwriting is often illegible, log books do not contain a privacy feature, sign-in is time consuming, visitor's credentials and background must be manually verified and there is no photograph available, making verification of identity difficult," says Excellent ID's Riaan van den Berg. One way of ensuring that only visitors with verifiable identification are permitted to enter residential estates and business premises is the scanning of drivers' licences using 2D barcode scanning technology.
When a visitor arrives at a security controlled area such as a business park or residential estate, the visitor must always consent to their identity being verified by the body providing conditional access. When the visitor refuses to identify themselves, the right of access can be denied by the security officer on duty. When the visitor hands over their driver's licence for the purposes of identification, they are then consenting to be identified using their licence.
The machine-readable component (barcode) of the South African driver's licence (SADL) contains the visible information displayed on the card, with the exception of the fingerprint image and the driver's signature image. The driver's photograph, as reflected on the front of the card, is embedded in the 2D barcode and all data is encrypted. In order to decrypt the data string, a decryption algorithm is used by solution providers.
Using a 2D SADL barcode scanner to assist in visitor management, the following benefits are evident: information is accurately captured; the data can be stored, tracked and reported; the sign-in process is quick and easy; visitors can be pre-registered; photo identification is readily available and verifiable.
The latest-generation eSkan SADL 2D barcode scanner from EXID incorporates OEM barcode engine technology from Honeywell. Available with an LED-based aimer, the N6600 series integrates Adaptus 6.0 technology for 1D and 2D scanning performance. The scanner reads barcodes and OCR fonts, even for hard-to-read codes like the SADL barcode and those on mobile phone screens.
For more information, contact EXID, +27 (0)12 548 0940, shaun@exid.co.za, www.exid.co.za
Further reading:
Heightening physical security at military base
Turnstar Systems Access Control & Identity Management Government and Parastatal (Industry) Products
Turnstar Systems recently installed two 3-metre Velocity Raptor traffic spikes at the South African National Defence Force (SANDF) Randfontein military base on Gauteng's West Rand.
Read more...
---
Zero Trust to dominate 2023
Cyber Security Access Control & Identity Management
Traditional ways of safeguarding data are no longer sufficient in 2023. Zero Trust has emerged as a more proactive way for businesses to keep their systems, data, and networks protected against compromise.
Read more...
---
Turnstar opens an office in the UK
Turnstar Systems News Access Control & Identity Management
Turnstar Systems recently established an office in the Greater Manchester borough in the North East of England, as part of the company's ongoing expansion strategy.
Read more...
---
Enkulu Technologies to distribute Brazil's Control iD
News Access Control & Identity Management Products
Enkulu Technologies has been appointed as the first South African distributor of Control iD products; a Brazilian company offering a T&A range of solutions based on its range of biometric products.
Read more...
---
HID Technology Seminar
Technews Publishing HID Global News Access Control & Identity Management Products
HID Global's technology seminar introduced partners and distributors to the company's new Signo range of readers and highlighted the benefits and global growth of mobile access credentials.
Read more...
---
Celebrating a successful year
Gallagher Technews Publishing News Access Control & Identity Management Products
Gallagher Security hosted an end-of year event at the Steyn City Equestrian Centre in which it thanked its partners for another successful year and provided a glimpse into what the company will be releasing in 2023.
Read more...
---
Innovation and service, 37 years and counting
Technews Publishing Impro Technologies Access Control & Identity Management Integrated Solutions
Innovation, simplicity and trust underpin the nearly 40 years of success of local access control brand, Impro Technologies, which is still run as an independent entity despite being acquired by ASSA ABLOY in 2016.
Read more...
---
Access control for one of Britain's oldest boarding schools
Access Control & Identity Management Education (Industry) Products
In 2022, Christ's Hospital School, which hosts 18 boarding houses on site, needed to replace its access control security system with a new solution that would be simple to manage and maintain.
Read more...
---
Improving safety and security
Gallagher Education (Industry) Access Control & Identity Management Integrated Solutions
Education facilities have more than enough to deal with when it comes to allocating budget. Security often seems to be the last item on the agenda but is more important than ever.
Read more...
---
Putting the customer first
Gallagher Access Control & Identity Management
Gallagher predicts the global market will remain difficult for businesses throughout 2023, but believes that its customer-centric strategy will help the company to innovate its way to delivering outstanding value to customers, despite a challenging economy.
Read more...
---