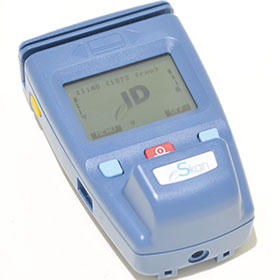 Streamlining visitor management
June 2018, Access Control & Identity Management
It is estimated that about five million people reside in organised communities in South Africa. There are 1,9 million homes in organised communities and R800 billion in assets are managed by community managers. This presents a large and obvious target for criminals.
A best practice visitor management system forms part of the whole security equation which includes deterrence, obstruction, identification, detection and response. Identification acts as a deterrent and also assists with detection. Visitor management can allow on-site and remote security teams, and management, to know who is on the premises at all times and to keep an accurate record of who visited whom and when. This is also useful for providing information regarding people on site in the event of an emergency.
"Previously, one had to rely on the archaic physical visitor log book which is disadvantageous due to the fact that handwriting is often illegible, log books do not contain a privacy feature, sign-in is time consuming, visitor's credentials and background must be manually verified and there is no photograph available, making verification of identity difficult," says Excellent ID's Riaan van den Berg. One way of ensuring that only visitors with verifiable identification are permitted to enter residential estates and business premises is the scanning of drivers' licences using 2D barcode scanning technology.
When a visitor arrives at a security controlled area such as a business park or residential estate, the visitor must always consent to their identity being verified by the body providing conditional access. When the visitor refuses to identify themselves, the right of access can be denied by the security officer on duty. When the visitor hands over their driver's licence for the purposes of identification, they are then consenting to be identified using their licence.
The machine-readable component (barcode) of the South African driver's licence (SADL) contains the visible information displayed on the card, with the exception of the fingerprint image and the driver's signature image. The driver's photograph, as reflected on the front of the card, is embedded in the 2D barcode and all data is encrypted. In order to decrypt the data string, a decryption algorithm is used by solution providers.
Using a 2D SADL barcode scanner to assist in visitor management, the following benefits are evident: information is accurately captured; the data can be stored, tracked and reported; the sign-in process is quick and easy; visitors can be pre-registered; photo identification is readily available and verifiable.
The latest-generation eSkan SADL 2D barcode scanner from EXID incorporates OEM barcode engine technology from Honeywell. Available with an LED-based aimer, the N6600 series integrates Adaptus 6.0 technology for 1D and 2D scanning performance. The scanner reads barcodes and OCR fonts, even for hard-to-read codes like the SADL barcode and those on mobile phone screens.
For more information, contact EXID, +27 (0)12 548 0940, shaun@exid.co.za, www.exid.co.za