printer friendly version
FDIA benefits explained
April 2018 Editor's Choice, Fire & Safety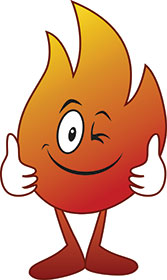 The FDIA provides a facility for end-users, architects, specifiers and consultants to select competent contractors and suppliers for particular projects or to source technical information. The association vets, checks and monitors member companies to provide end-users/­consultants with the confidence of knowing these organisations have the training, experience and safety requirements to fulfil such projects
Membership is open to any company which gains its income from, or has an interest in, the supply, design, installation or ­servicing of fire detection systems and/or gaseous extinguishing systems. Membership to the FDIA is for companies and not individuals.
Its 20 years in existence has demonstrated its contribution to the fire detection industry, as it is the representative body that sits at ECSA, SABS and SAQCC Fire. It is called on to make decisions as to changes to standards and industry practices.
Most Insurance industry professionals, consultants and end-users specify FDIA membership as a pre-requisite for quoting as they have recognised the difference in professionalism between registered and non-registered companies. The requirements for registration are stringent and any company that is reported for shoddy workmanship or unprofessional behaviour is investigated and removed from the FDIA if found guilty.
Service division
The FDIA was established to introduce and uphold high quality standards for installation contractors. There have been many calls from industry to provide a similar facility for contractors who do servicing and maintenance of fire detection and suppression systems. The FDIA service division was therefore established in 2018.
This allows the vetting of companies to ensure that they are conducting the correct quality of service as specified in the national standard. Companies have to pre-qualify, undertake inspections of their premises and the service technicians are checked on-site during his service procedure.
This, the FDIA believes, will start to set standards for the servicing of fire detection and gaseous suppression systems ensuring that the end-user can be confident of the correct operation of their system. The FDIA is offering a 50% discount for all companies wishing to register within the first six months of this year.
New website
The FDIA has just launched a new-look website. The purpose is to provide a 'one stop' facility where consultants, insurers and end-users can source quality installers, quality products, service companies and support companies. They will also find a wealth of information regarding the fire detection and gaseous suppression industries.
The objective is to save the specifier or purchaser hours searching websites for a system solution; it will all be available on this one site.
FDIA members recognise their responsibility to have integrity and maintain high standards in the work they do, which is to protect life and property through the systems that they install or maintain. This is why all members are required to abide by a code of ethics which they receive and sign, on acceptance of membership.
The benefits for fire detection companies to become FDIA members is therefore evident as it most importantly shows the seriousness and commitment that a company has for the work they are doing.
The benefits for end-users is even greater when they use the services of FDIA-registered members as they are guaranteed that they are getting value for their money. The risk involved in using a non-FDIA company is much greater than the money one may think they are saving by using a company that does not have to abide to any code of ethics or try following any standards or rules.
Can you afford not to support the companies who care for the wellbeing of your staff and property?
For comments and enquiries please contact the FDIA on fdia@fdia.co.za
Credit(s)
Further reading:
Taking a hands-on approach to community security
Issue 7 2020 , Editor's Choice
Taking a more hands-on approach to community security is definitely paying dividends for Gallo Manor residents.
Read more...
---
Adaptors can be a danger to the South African consumer
Issue 7 2020 , Editor's Choice
The increased use of devices and appliances has resulted in the increased use of adaptors as well as adaptors-on-adaptors in South Africa.
Read more...
---
The future of open standards
CCTV Handbook 2020, Milestone Systems, Technews Publishing, Avigilon , Editor's Choice
Despite the many benefits of open standards, some companies still produce proprietary solutions. Are the surveillance and broader security markets still committed to open standards?
Read more...
---
The impact of AI on surveillance
CCTV Handbook 2020, Technews Publishing, Axis Communications SA, Hikvision South Africa, Cathexis Technologies, Dahua Technology South Africa , Editor's Choice
Artificial intelligence is a popular buzzword in the security industry that has us expecting real-life science fiction, but what is its real impact?
Read more...
---
Evaluating AI technologies for control room operations
CCTV Handbook 2020, Leaderware , Editor's Choice
Can AI systems improve the performance of control room operators, or even replace them completely? Maybe one day they will, but not today.
Read more...
---
The future of the VMS
CCTV Handbook 2020, Technews Publishing, Cathexis Technologies, Arteco Global, XtraVision , Editor's Choice, CCTV, Surveillance & Remote Monitoring, Integrated Solutions
Will AI-enhanced video analytic apps that can be downloaded and installed directly onto cameras take business away from the VMS market?
Read more...
---
A fresh look at TCO
CCTV Handbook 2020, Axis Communications SA , Editor's Choice
Total Cost of Ownership is a way for strategic buyers to move beyond looking at the upfront price to understanding all costs associated with procuring, deploying and operating a system.
Read more...
---
Surveillance in the cloud
CCTV Handbook 2020, Gentech Services, Vox Telecom, Technews Publishing , Editor's Choice
The cloud, despite inherent bandwidth limitations in Africa and mistrust by some, has become an integral part of the surveillance industry.
Read more...
---
The same security assessment for different reasons
Issue 7 2020, Alwinco , Editor's Choice
Like everything else in life, a security risk assessment also has two sides: one is the proactive approach, and the other is the approach taken 'after the fact'.
Read more...
---
Risk intelligence the key to a sustainable future
Issue 7 2020 , Editor's Choice
Only by building risk intelligent organisations will leaders be able to overcome six distinct global threats identified by the Institute of Risk Management South Africa (IRMSA).
Read more...
---