printer friendly version
FDIA benefits explained
April 2018 Editor's Choice, Fire & Safety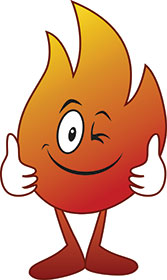 The FDIA provides a facility for end-users, architects, specifiers and consultants to select competent contractors and suppliers for particular projects or to source technical information. The association vets, checks and monitors member companies to provide end-users/­consultants with the confidence of knowing these organisations have the training, experience and safety requirements to fulfil such projects
Membership is open to any company which gains its income from, or has an interest in, the supply, design, installation or ­servicing of fire detection systems and/or gaseous extinguishing systems. Membership to the FDIA is for companies and not individuals.
Its 20 years in existence has demonstrated its contribution to the fire detection industry, as it is the representative body that sits at ECSA, SABS and SAQCC Fire. It is called on to make decisions as to changes to standards and industry practices.
Most Insurance industry professionals, consultants and end-users specify FDIA membership as a pre-requisite for quoting as they have recognised the difference in professionalism between registered and non-registered companies. The requirements for registration are stringent and any company that is reported for shoddy workmanship or unprofessional behaviour is investigated and removed from the FDIA if found guilty.
Service division
The FDIA was established to introduce and uphold high quality standards for installation contractors. There have been many calls from industry to provide a similar facility for contractors who do servicing and maintenance of fire detection and suppression systems. The FDIA service division was therefore established in 2018.
This allows the vetting of companies to ensure that they are conducting the correct quality of service as specified in the national standard. Companies have to pre-qualify, undertake inspections of their premises and the service technicians are checked on-site during his service procedure.
This, the FDIA believes, will start to set standards for the servicing of fire detection and gaseous suppression systems ensuring that the end-user can be confident of the correct operation of their system. The FDIA is offering a 50% discount for all companies wishing to register within the first six months of this year.
New website
The FDIA has just launched a new-look website. The purpose is to provide a 'one stop' facility where consultants, insurers and end-users can source quality installers, quality products, service companies and support companies. They will also find a wealth of information regarding the fire detection and gaseous suppression industries.
The objective is to save the specifier or purchaser hours searching websites for a system solution; it will all be available on this one site.
FDIA members recognise their responsibility to have integrity and maintain high standards in the work they do, which is to protect life and property through the systems that they install or maintain. This is why all members are required to abide by a code of ethics which they receive and sign, on acceptance of membership.
The benefits for fire detection companies to become FDIA members is therefore evident as it most importantly shows the seriousness and commitment that a company has for the work they are doing.
The benefits for end-users is even greater when they use the services of FDIA-registered members as they are guaranteed that they are getting value for their money. The risk involved in using a non-FDIA company is much greater than the money one may think they are saving by using a company that does not have to abide to any code of ethics or try following any standards or rules.
Can you afford not to support the companies who care for the wellbeing of your staff and property?
For comments and enquiries please contact the FDIA on fdia@fdia.co.za
Credit(s)
Further reading:
Robots: a security opportunity or a threat?
Editor's Choice News Conferences & Events
Professor Martin Gill, Director of Perpetuity Research & Consultancy International and the School of Criminal Justice at the University of South Africa (UNISA), will be holding a Global Thought Leadership Security webinar on 22 June 2023 to discuss the contentious issue of robots operating in the security industry.
Read more...
---
UNISA sponsors Securex seminars
Editor's Choice News Conferences & Events
As part of UNISA's 150-year birthday celebrations, UNISA has sponsored the Securex Theatre Seminar Programme, which will include a number of prominent industry specialists, academics and security practitioners focusing on a number of themes.
Read more...
---
Accenture Technology Vision 2023
Editor's Choice News
New report states that generative AI is expected to usher in a 'bold new future' for business, merging physical and digital worlds, transforming the way people work and live.
Read more...
---
Economists divided on global economic recovery
Editor's Choice News
Growth outlook has strengthened in all regions, but chief economists are divided on the likelihood of a global recession in 2023; experts are concerned about trade-off between managing inflation and maintaining financial stability, with 76% anticipating central banks to struggle to bring down inflation.
Read more...
---
Success in business process best practices
Technews Publishing Kleyn Change Management Editor's Choice Integrated Solutions Security Services & Risk Management
This month we commandeer time with the woman who is spearheading our national conversation on Women in Security, Lesley-Anne Kleyn, to get to know the lady herself a little better.
Read more...
---
SAFPS to launch a platform to combat fraud
Editor's Choice News Security Services & Risk Management
In response to the growing need for a proactive approach to fraud prevention, the SAFPS is developing a product called Yima, which will be a one-stop-shop for South Africans to report scams, secure their identity, and scan any website for vulnerabilities.
Read more...
---
Relaxed home cybersecurity could render consumers accidental 'inside actors'
Editor's Choice Cyber Security Smart Home Automation
Cisco security experts warn of snowball impact of relaxed approach to cybersecurity on personal devices, noting 60% of users primarily use their personal phone for work tasks and 76% have used unsecured public networks for work tasks.
Read more...
---
The importance of the operator's frame of reference
Leaderware Editor's Choice CCTV, Surveillance & Remote Monitoring Security Services & Risk Management Mining (Industry)
The better the operator's frame of reference and situational awareness, and the more informed they are in dealing with CCTV surveillance in the mining industry, the more successful they are likely to be in surveillance.
Read more...
---
The art of drive and focus
Technews Publishing Editor's Choice Mining (Industry)
Riette Smeda did not find security, security found her. In doing so, she found an environment where grit and determination make all the difference in a country where crime pays.
Read more...
---
AI, risk management, and frameworks
Blacklight Group Technews Publishing Editor's Choice Security Services & Risk Management Mining (Industry)
A risk management framework is a basic necessity to meet the always-evolving criminal war against mines, perpetrated by ruthless organised crime gangs that often are better informed and resourced than their targets.
Read more...
---