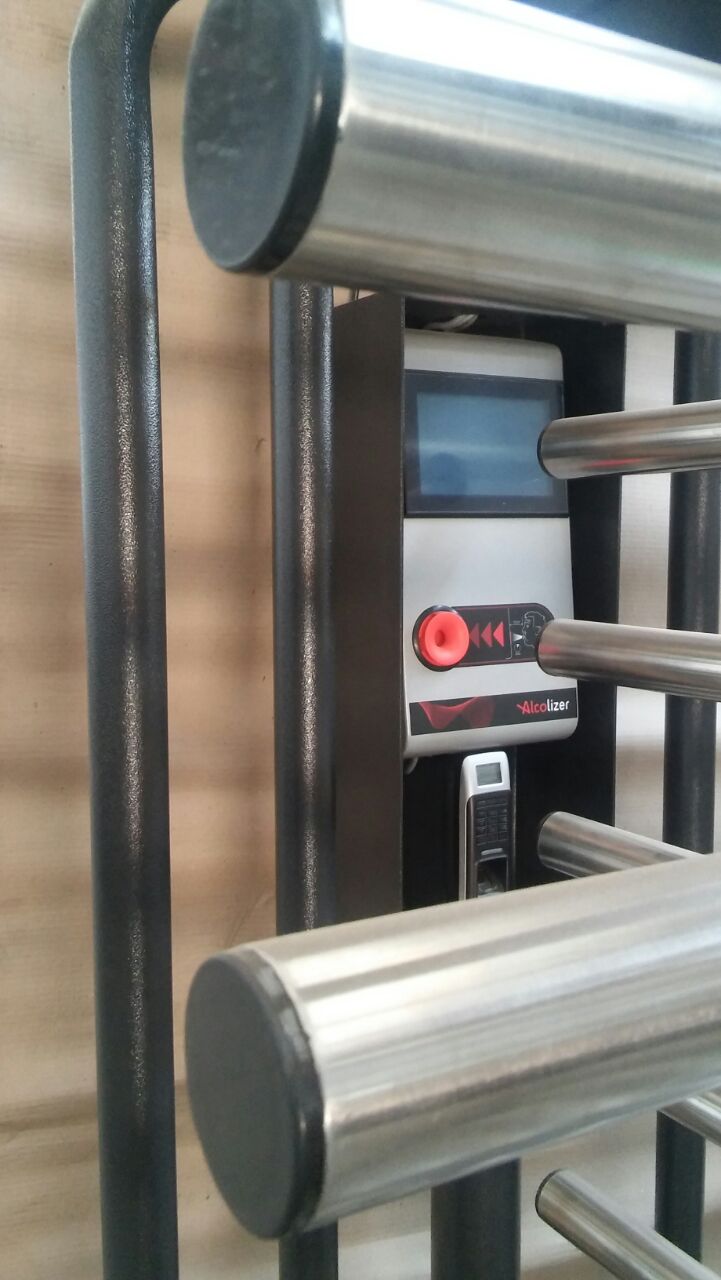 Alcohol detection turnstiles
February 2018, Access Control & Identity Management
Flow Systems has introduced a newly designed turnstile to the South African industrial market. This full height turnstile, model 'Alky', not only allows controlled access, whether it be by fingerprint, card, face, etc., but at the same time also checks to see if the employee is not over the alcohol limit.
The employee will walk freely into the turnstile, get locked halfway, where he needs to be verified either by biometrics or card and then needs to blow into a breathalyser. Once both his alcohol level and access check out, then only will the turnstile unlock to allow the employee access into the property or workplace. If alcohol is detected, then access will be denied and he will not be able to enter. The same holds true if his fingerprint or access card is not recognised.
The most recent unit was successfully installed at an abattoir where it is essential that workers are sober.
The turnstile assists employers in complying with the OHS Act where it states that an employee may not enter a workplace if they are under the influence of alcohol. It is the employers to duty to make sure that his workplace is safe for his workers.
Alky assists the employer by keeping the workplace safe from workers under the influence of alcohol.
For more information contact Flow Systems, +27 (0)11 762 2565, info@flowsystems.co.za, www.flowsystems.co.za