printer friendly version
International fame, or is it infamy?
February 2013
News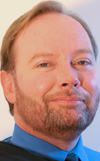 How sad that the plight of the South African security industry makes it onto CNN in a short programme looking at the challenges the industry faces from its own government. It would be something to crow about if the programme praised our security companies and operators, but instead the broadcast was angled at the fear the industry has created in governmental circles.
Apparently the South African private security industry is the biggest in the world, employing around 400 000 people. With more operators than the police and military, and probably better training than many of them, it appears the security industry is perceived as a threat by our esteemed government.
At first it seems like a joke, but when considering the corruption at all levels of government, any even semi-law-abiding organisation with guns must be a threat. Perhaps that seems a bit cynical, but what other reason could government have for trying to hinder the operation of the second-largest employer in the country and a fairly effective anti-crime force?
The solution for government is actually quite simple. If you do not want to see the private security industry growing and succeeding in the way that it is, improve the police force and act against corruption. That way there would be no need for 400 000 private security operators and even less need for the hundreds of fly-by night operations that give the industry a bad name. But I suppose that solution is simply a fantasy.
Putting a value to malware
As you may have noticed, we are introducing a few articles on information security here and there in Hi-Tech Security Solutions. This is not a move away from our traditional base, but an acknowledgement that information security is becoming a more important component of an overall security solution.
One of the issues surrounding spending money on antivirus and anti-malware solutions has always been that of cost: what is the real cost, if any of a virus infecting a machine?
We have heard of large American companies that suffered millions in damages after one of the more famous outbreaks, but one always wonders how real those figures are. Well, I recently received some information from a CIO who could put the cost into a Rand value.
This company had one PC in one of its offices that for some reason did not have the company's standard antivirus software installed on it. Within a few weeks of being installed, the PC 'caught' a Trojan. Fortunately, the servers and other computers in the organisation were protected so the malware could not spread, and it was caught quite quickly.
The fix, however, will cost about R2000 to clean the system and reinstall everything and get it back into productive use. Now that is a real value you can put on getting hit with malware and something to compare the cost of an antivirus package with.
Andrew Seldon, Editor
Credit(s)
Further reading:
Olarm launches the Olarm LINK
Olarm Perimeter Security, Alarms & Intruder Detection News Products
Building on the success of smart-enabling, monitoring and controlling alarm panels and electric fences, Olarm has a new solution for customers to integrate gates, garage doors, pumps and other electrical products with the Olarm APP and Olarm PRO communicator.
Read more...
---
Ultimate smart monitoring and reliability
Olarm Perimeter Security, Alarms & Intruder Detection News Products
Olarm is gearing up to unveil its latest product, the Olarm MAX, set to be available in late 2023, which will redefine smart monitoring by offering unparalleled connectivity options and functionality.
Read more...
---
Insights from the 2023 Cloud Security Report
News Cyber Security
Increased costs, compliance requirements, hybrid and multi-cloud complexities, reduced visibility, and a lack of skilled practitioners cause organisations to slow or adjust their cloud adoption strategies.
Read more...
---
New algorithm for OT cybersecurity risk management
Industrial (Industry) Cyber Security News Commercial (Industry)
OTORIO's new risk management model and attack graph analysis algorithm technology, calculates OT cybersecurity threats and provides risk mitigation actions, prioritised according to actual exposure and potential impact on operations.
Read more...
---
Robots: a security opportunity or a threat?
Editor's Choice News Conferences & Events
Professor Martin Gill, Director of Perpetuity Research & Consultancy International and the School of Criminal Justice at the University of South Africa (UNISA), will be holding a Global Thought Leadership Security webinar on 22 June 2023 to discuss the contentious issue of robots operating in the security industry.
Read more...
---
UNISA sponsors Securex seminars
Editor's Choice News Conferences & Events
As part of UNISA's 150-year birthday celebrations, UNISA has sponsored the Securex Theatre Seminar Programme, which will include a number of prominent industry specialists, academics and security practitioners focusing on a number of themes.
Read more...
---
Facilities Management Seminar Theatre
Securex South Africa News
The free-to-attend Facilities Management Seminar Theatre, powered by Broll, delivers information on the latest market trends, thereby keeping attendees up to date on solutions and technology centred on increasing facility system optimisation.
Read more...
---
The latest security trends at Securex South Africa 2023
Securex South Africa News Conferences & Events Training & Education
Security technology evolves at a blistering pace, so it's important to keep up to date with changing trends in order to ensure maximised safety of human and personal assets. The Securex Seminar Theatre, powered by UNISA, is the place to be.
Read more...
---
Sustainability School opens for enrolment
Education (Industry) News Security Services & Risk Management
Three-part programme, first developed for Schneider Electric employees, is now available for free for companies worldwide. Attendees learn how to future-proof their businesses and accelerate their decarbonisation journeys.
Read more...
---
From the editor's desk: Get Smart
Technews Publishing News
Welcome to the fourth issue of Hi-Tech Security Solutions for 2023, which is also the first issue of Smart Security Solutions. As noted in previous issues, Hi-Tech Security Solutions has been rebranded to Smart Security Solutions.
Read more...
---