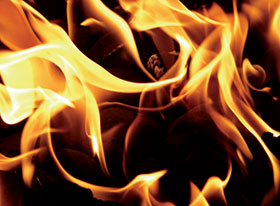 Protecting pathology from fire
August 2017, Healthcare (Industry), Fire & Safety
When the Health Minister approved final plans to improve pathology services across Wales, UTC was tasked with providing fire safety. The main objectives of the plans was to have a fully supported networked laboratory information management system (LIMS) available to improve clinical data and management information flows to meet the needs of NHS Wales, and to improve the functionality and flexibility of the pathology IT system to meet current and future service needs.
An existing building was refurbished to house the new pathology department to bring the unit up to the latest standards in line with the plan to upgrade pathology services. As part of the refurbishment, a fire alarm system was required that had the capability to provide cover to the building with over 180 field devices, comprising addressable smoke and heat sensors, manual call points, sounders and interfaces.
The system protocol had to be robust and secure enough to use the existing wiring in the building. In addition to this, the system had to be capable of providing devices to cover two intrinsically safe areas. After evaluating multiple platforms and security manufacturers, UTC Fire & Security was nominated as the preferred manufacturer. The Ziton ZP3 was selected as the most suitable system for the installation thanks to its proven reliability and false alarm management features available on the system.
Not only does the Ziton fire system offer immunity to false alarms, but the use of Ziton addressable fire devices ensures full detection coverage of the laboratory's most important areas. The ZP3 system is designed for installations of a single panel system up to networks of 100 panels. Furthermore, the system can be easily integrated with the building management, security and access control systems to provide the appropriate response to any alarm.
The Ziton system gives the laboratory the flexibility it requires as well as a future-proof detection system on which they can build, while remaining cost-effective through reusing the existing wiring. The installed ZP3 system has in excess of 180 sensors and field devices. With such a system at hand, the pathology laboratory can rest assured that it is in safe and secure hands at all times.
For more information contact UTC Fire & Security, +27 (0)11 579 7300, utcfs.ssa@fs.utc.com, www.utcfireandsecurity.com