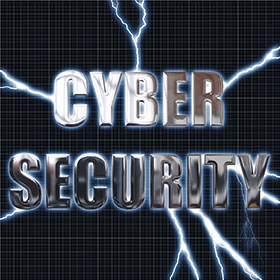 Growing concern over global cybersecurity
August 2017, News, Cyber Security
The recent WannaCry and Petya ransomware attacks over the space of a month have emphasised the importance of preventing system breaches, and of providing an immediate and structured response to breaches.
Recent research in the UK indicates that ransomware attacks 44% of businesses and that 30% of companies suffer daily attacks. Even more startling is the fact that the average cost of a security breach in the UK is R40,5 million, while DDoS attacks costs an average of R500 000 an hour to defend.
The research also indicates that 45% of UK businesses have no cybersecurity strategy whatsoever. Added to this is that fact that 33% of businesses spend nothing on cybersecurity, and only 20% of employees have cyber training.
Sorely missing is the fact that there is no national comparable research available for South Africa or Africa, but what cannot be glossed over is the fact that these figures are just as relevant to South African businesses.
"This recent research is consistent with our own view on the dire consequences of cyber threats to local businesses, and the urgent need to increase the awareness of this across the business community – to all companies, big and small," said Roi Shaposhnik, head of international sales, Gold N' Links Cyber.
"There is an urgent need to increase our local defence prevention and mechanisms, especially as this relates to the training and awareness of all personnel – from top to bottom."
For more information contact Graham Wright, Gold N' Links Cyber, +27 (0)83 252 5727, grahamw@gnlcyber.com, www.gnlcyber.com