printer friendly version
Foolproof fingerprint detection
October 2012
Access Control & Identity Management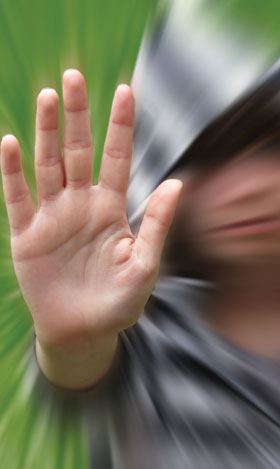 There are two measurable aspects with regard to the success of a biometric solution. Firstly, there is the security aspect in terms of enhancing the system and making it harder to circumvent than other systems such as card readers or PIN-based readers. In addition, it is easier to use and requires less motor operation than other systems – where the card could be easily left at home.
"The reality is that any access or security system is there to buy time for the control room or security manager to send a reaction team to divert a possible criminal act. A biometric system takes longer and is harder to circumvent and affords the security team more time to establish what threat is present and what action to take," said Jonathan Kahn, MD of Virdi Distribution.
He cites an example. "Safes are rated based on how many hours are required to crack them. Obviously the higher the rating, the longer it will take even an experienced safebreaker to open. Criminals would then be forced to plan their event around the expected numbers of hours as per the safe's rating.
"Another example is that many people believe that their homes are burglar proof due to the large number of security measures they have in place. However, given the correct tools and skills, most security systems can be circumvented, provided that there is sufficient time to do so."
Similarly, the majority of commercially available biometric technology readers can also be circumvented. "This is exacerbated by the proliferation of information provided in the public domain on how to outwit security systems, as evidenced on a number of popular TV programmes and by using Google."
"Programmes like Myth Busters, Nikita and CSI screen information on how to produce and use a fake fingerprint. Stories of students with time on their hands using these methodologies to access supposedly secure locations abound and media noise surrounding bypassing of e-gates at passport control facilities is increasing," Kahn added.
Choosing the right system
Kahn pointed out that because of the inherent similarity in technology within biometric solutions, there are certain differentiating factors that should be considered when choosing a suitable biometric system.
"Firstly, the size of the sensors should not be a deciding factor. Following that, detection units should be able to identify both live and fake fingerprints. The majority of readers classify fingerprints based on certain patterns in the loops, whorls and arches apparent in the actual fingerprint. Virdi has added a fourth category – that of 'undetermined'. If you know where the minutia points are and you know you are dealing with a whorl, then you can build a replica of the fingerprint so a sensor can detect it.
The ability to enrol the largest humanly possible number of users means that your system provides you with increased convenience. "It is a commonly known fact that not all readers can enrol all users. For example, an injury to a digit could exclude a user from the system because of predetermined specifications. Another example is those people with dry fingers, which means an absence of detail available. On the other hand, a finger that is too wet will mean that the captured image is too dark for correct determination."
Intelligent image capture from Virdi measures the degree of dryness on a finger and auto-calibrates the scan. In addition, the algorithm measures and identifies other characteristics of the fingerprint which are unique, in addition to measuring the minutia points to identify the user.
The traditional method is that where lines start, end and intersect, the algorithm should plot these points and measure the relationship between them to build a template. The issue here is that if there are not sufficient points the print will fail to register. However, if you have a pattern-based system, the algorithm is irrelevant. Minutia are not 100% unique. Virdi uses calibration of minutia points and others to enrol the fingerprint.
Dual technology foils criminals
Unlike traditional biometric systems which have fake fingerprint or live fingerprint detection capabilities, Virdi biometric readers come standard with both features. By having both technologies in one reader, criminals will be unable to use false fingerprints to access properties.
Kahn explained that live fingerprints rely on temperature, electrical capacitance and pulse to provide proof of authenticity that the owner of the fingerprint is alive. "However, these can be defeated by holding the false fingerprint until a certain temperature is achieved; by transferring capacitance with a saline solution; and mimicking a pulse by transferring a fingerprint to a transparency and placing another live fingerprint behind this transparency."
With fake fingerprints there are a number of methods used for identification. One example of circumvention could include blocking off the capacitance. Virdi has a four-tiered approach used to undermine these avoidance techniques. This incorporates IR scanning technology with the ability to identify the material the fingerprint is made of (chemical composition) such as silicon, rubber, paper, plastic, gel, etc; a capacitive sensor built into the optical scanner to measure electrical discharge; intelligent algorithm to measure and compare image distortion; and multi-spectral sensor capabilities.
For more information contact Virdi Distribution, 086 118 4734, chris@virditech.co.za, www.virditech.co.za
Credit(s)
Further reading:
Managing staff effectively
September 2019, dormakaba South Africa, iPulse Systems , Integrated Solutions, Access Control & Identity Management
Workforce management solutions allow organisations to track the relationship between productivity and the cost of employment, incorporating issues such as health and safety, T&A, rostering and more.
Read more...
---
Hennie Lategan joins Centurion as head of exports
September 2019, Centurion Systems , News, Access Control & Identity Management
Centurion Systems has announced the appointment of Hennie Lategan as the head of the company's exports department.
Read more...
---
New AlproMAX7 secures maximum rating
September 2019 , Access Control & Identity Management, Products
Alpro has launched a new range of ultra-secure mechanical mortice deadlocks, the AlproMAX7 which comply with BS EN 12209.
Read more...
---
ViRDI UBio Tab 5
September 2019 , Access Control & Identity Management, Products
ViRDI Distribution SA (ViRDI Africa) has announced the release of its long-awaited UBio Tablet to the South African market.
Read more...
---
Visitor access control at Ruimsig Country Club
September 2019, Elvey Security Technologies , Access Control & Identity Management, Products
Cost-effective access control solution that would control the ingress and egress of people, without hindering the traffic throughput of members.
Read more...
---
Estate-focused visitor management solution
September 2019, Vox Telecom , Access Control & Identity Management, Residential Estate (Industry)
Vox has expanded its cloud-based visitor management solution to cater specifically for the needs of small multi-dwelling unit estates and large residential estates.
Read more...
---
Biometrics control airport railroad
September 2019, Suprema , Access Control & Identity Management
63 km railroad to Incheon Airport is centrally controlled and secured by Suprema biometric hardware and software.
Read more...
---
Dual energy X-ray inspection system
September 2019, Regal Distributors SA , Products, Access Control & Identity Management
The ZKX6550 X-ray inspection system increases the operator's ability to identify potential threats; the device is designed to scan briefcases, carry-on baggage, small cargo parcels.
Read more...
---
ZKTeco parking barrier
September 2019, Regal Distributors SA , Products, Access Control & Identity Management
The PB3000 parking barrier is an ideal automatic car park barrier for parking lot and security control; it can easily integrate with revenue collection and access control systems.
Read more...
---
ZKTeco automatic bollard
September 2019, Regal Distributors SA , Products, Access Control & Identity Management
The high-quality automatic bollard is used to protect security areas from vehicle intrusion; in case of power failure, the bollard can be lowered manually.
Read more...
---