printer friendly version
Selecting the right biometric technology for your needs
October 2012
Access Control & Identity Management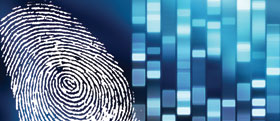 In 500 BC, the Babylonian already understood the benefit of using biometrics by signing business transactions with their fingerprint in clay tablets. Nowadays we have moved from clay tablets to electronic tablets and from simple biometrics to more advanced solutions. Although biometrics is very often used as a synonym of fingerprint, many other biometric authentication methods can be used.
Etymologically, biometrics is the science of measuring biological data, 'Bio' referring to 'life' and 'metrics' to 'measurement', being the measurement of life or in other words, the measurement of human body characteristics (DNA, fingerprints, veins, irises, voice patterns, facial pattern).
Biometric technologies were, for a long time, mostly used for civil and forensic application to manage populations, but over the last decade or so, they have taken more and more importance in our daily life, not only for civil application but more often in the work environment.
These technologies are now being used for applications such as physical and logical access control, time and attendance, automation and every day new applications are introduced. This trend is mainly due to the many advantages that biometrics has to offer over traditional systems. Biometrics can offer great convenience of use, increased security and accuracy, decrease in fraud, and great return on investment (ROI). However, each biometric has its pros and cons and one needs to carefully select an adapted technology depending on the specific end-user needs.
Let us take an example. If the primary use of a system is to grant access to a plant where 5000 employees have to enter and leave daily, fingerprint technology would be preferred to iris technology as it is faster, easier to use, and much more affordable. Iris technology is adapted to high-security zones where a few people have to be monitored, but not at all in the case of mass access control. Face recognition technology would preferably be used indoors as its performance can be affected by light fluctuation, for instance.
Cost implications
Cost also does play an important role in the process of selecting adequate biometric technology. The purchase price is very often mistaken with cost of ownership. A system that cost a little bit less to acquire might prove to have a much higher cost of ownership in the long run. Its performances might drop when confronted with the real world demands and require additional components to perform acceptably. The cost of ownership therefore will go up with the maintenance costs involved. A proper system should allow for future upgrades at reasonable cost and be reasonably backward compatible.
A biometric based system will always be made of two main components. The enrolment component where the base information of users is captured and the live system where actual information is compared with the reference one taken during the enrolment process.
Enrolment is therefore a very important, yet often disregarded, part of the system. From a bad template, a system can only achieve average performances at best. For convenience of use and best performances it is advisable to dissociate both parts of the system. For fingerprint technology, 500 dpi has become the standard and a large sensor for enrolment is preferable in order to capture as many details of the fingerprint as possible. This is very important in rough environments like mines where fingerprints are often partially or completely worn out.
Where fingerprints are completely worn out or so bad that traditional fingerprint technologies cannot read them efficiently, a combination of two technologies can be used. This is called multimodal biometrics and can dramatically improve performances and accuracy and that is why mines all over the world are rapidly adopting this finger vein technology.
As biometrics technologies become part of more integrated systems, they can offer endless possibilities to organisations as long as design and integration are managed properly.
For more information contact Morpho South Africa, +27 (0)11 286 5800, nicolas.garcia@morpho.com, www.morpho.com
Credit(s)
Further reading:
HID addresses identification challenges at ID4Africa
August 2019 , News, Access Control & Identity Management, Government and Parastatal (Industry)
Being able to verify people's identities is critical for a nation's growth and prosperity and yet HID says nearly half of all African citizens can't prove who they are to vote, travel freely and receive government benefits and services.
Read more...
---
Came acquires Turkish company Özak
August 2019, CAME BPT South Africa , News, Access Control & Identity Management
Came broadens its market horizons and signals growth and consolidation in the Middle East.
Read more...
---
The benefits of electronic visitor management
August 2019, Powell Tronics , Access Control & Identity Management, Residential Estate (Industry)
Access control is a critical aspect of estate security as it represents the controls put in place to restrict entry (and possibly exit) along the outer boundary of the location.
Read more...
---
Addressing risks by means of access control layout and design
August 2019 , Access Control & Identity Management, Security Services & Risk Management
In order to develop a suitable, practical and appropriate security system for any organisation, it is essential to first develop a master security and life safety plan strategy.
Read more...
---
Secure hands-free access
August 2019, Suprema , Access Control & Identity Management, Residential Estate (Industry)
Suprema's facial biometric terminals bring no-touch access into secure residential estates, high-rise apartments and luxury homes providing fast, easy and intuitive user authentication with the added benefit of hygiene.
Read more...
---
MorphoAccess Sigma Extreme
August 2019, IDEMIA , Products, Access Control & Identity Management
MorphoAccess Sigma Extreme from IDEMIA is a touchscreen device with multiple recognition device interfaces (NFC chip reader, PIN and BioPIN codes, contactless card readers).
Read more...
---
Outdoor access terminals
August 2019, Suprema , Access Control & Identity Management, Residential Estate (Industry), Products
Rugged, dust- and weather-proof access control solutions that provide exceptional durability in extreme conditions is a strong requirement for many residential estates.
Read more...
---
MorphoWave Compact
August 2019, IDEMIA , Products, Access Control & Identity Management
The MorphoWave Compact captures and matches four fingerprints on either the right or left hand in any direction. It is robust to environmental factors such as extreme light or dust.
Read more...
---
MorphoAccess Sigma Lite
August 2019, IDEMIA , Products, Access Control & Identity Management
IDEMIA's MorphoAccess Sigma Lite and Lite + are fingerprint access control terminals, offering time and attendance in and out function keys.
Read more...
---
Eliminating forced gate opening scenarios
August 2019, ET Nice , Home Security, Access Control & Identity Management
When activated by the gate forced open alarm feature, the transmitter transmits a wireless alarm signal up to 750 metres in any direction.
Read more...
---