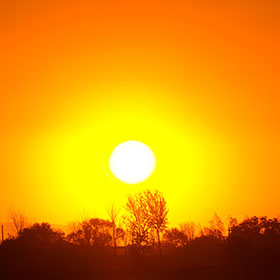 Eco- and user-friendly doors
March 2017, Access Control & Identity Management, Entertainment and Hospitality (Industry)
ASSA ABLOY Entrance Systems recently installed five Besam SL 500 Bi-Parting door systems at the entrances to Sun City Resort's entertainment area, Sun Central.
As an environmentally responsible resort, Sun City constantly pursues green energy saving solutions throughout the many facilities; sourcing entrance/exit solutions to the entertainment area was certainly no exception. Alongside environmental benefits, the doors had to meet a number of other important objectives that hinged on customer convenience and security, without compromising on aesthetics.
The resort demanded a door solution that will solve the daily problems of keeping the controlled air-conditioned climate inside and the weather (heat and wind) outside. Aside from visitor comfort, preventing the air-conditioned air from escaping ensures that the air-conditioners maintain their pre-set temperatures and thus consume less electricity. Not only does this present a cost saving for the resort but it also puts less pressure on the country's finite coal resources.
Sun Central experiences immense pedestrian traffic so fast convenient access for guests is another prerequisite. Guest safety and security are also high on the resort's agenda. The Besam SL 500 Bi-Parting doors ticked all the boxes and ASSA ABLOY Entrance Systems received the order for the supply of five Besam door systems in August 2016. Rustenburg-based Platinum Auto Glass installed the first system in September 2016 and the entire project was completed within two months from first receiving the order.
The pedestrian-friendly Besam doors are designed to offer continuous use combined with a high degree of safety. The system copes easily with high volumes of people moving in and out of the entertainment area, providing a seamless flow between convenience and aesthetic appeal.
By adding different features, a range of preferred security levels can be effortlessly selected. From a security perspective, a number of added extras were installed to ensure optimum safety and security including an electric lock, two safety sensors as well as eight remotes and four receivers. The Besam SL500's locking devices and operation mode selector can therefore be tailored to meet the customers' security needs during opening as well as business closing hours to take care of any unwanted guests. Moreover, all sliding door operators are linked to fire alarm systems for safety and easy evacuation.
For optimum versatility, the sensors can at all times be switched to an option of the user's choosing. The doors can, for example, be set to automatic for normal door operation to allow two-way traffic while the one-way setting will allow passage from the inside only. The door will normally be locked if an electromechanical locking device has been fitted and can only be opened with the inner activation unit or with a key switch/emergency pushbutton.
The auto-partial setting allows for partial opening during two-way traffic. The reset option will return the doors to the closed position after which the doors will function as normal. The doors can also be set to remain permanently open or closed.
If set on permanently closed, the doors cannot be opened with inner and outer activation units. This function is normally only activated on emergency escape doors after making certain that all people have left the building. From materials and manufacture to after-sales service and maintenance, Besam door systems have rewritten the quality rulebook. Regular service inspections conducted by qualified technicians ensure optimum operation for maximised lifetime and subsequent rapid return on investment for customers and end-users.
For more information contact Assa Abloy Entrance Systems SA, +27 (0)11 761 5000, andre.aiton@assaabloy.com, www.assaabloy.co.za