printer friendly version
2017 security outlook
February 2017
News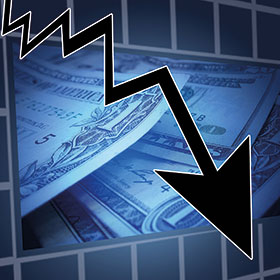 2017 is off to an interesting start, both in South Africa and internationally, but what does the year hold for the security industry? Hi-Tech Security Solutions asked two industry players for their opinions on the coming year and what they were expecting.
When it comes to what technology we should keep an eye on, Rob Anderson, MD at Rob Anderson & Associates, says there are three areas to consider. He says there seems to be significant movement in the VMS (video management systems) world as these applications continue to grow and cover more ground in terms of what they can manage and the functionality they offer.
Moreover, biometrics is also important and Anderson says the promise of improved face recognition and voice activated access control should produce some interesting news in the coming year. Finally, the Internet of Things (IoT) 'seems to be starting to show its face', which will have a significant impact on the security and other markets.
Brent Cary, regional sales manager for Genetec, expects 2017 to see a continued rise in the importance of subscription and managed services, with end users in security placing emphasis on outcome-based ownership versus perpetual licences. "In addition to the significant cost savings and flexibility associated with this type of ownership, moving more data and computing to the cloud will allow organisations to transfer a big piece of their cyber security risk to companies who have global teams dedicated to maintaining data security.
"Also, with the rise of cyber security risks affecting the physical security market, organisations will put more focus on establishing rigorous risk assessment and product lifecycle programmes in order to benefit from the latest technology available to counter those risks. They will be much more demanding on manufacturers and system integrators regarding the solutions they are installing on their network."
The cyber question
The cyber security question is naturally one that will require much more attention in the physical security market this year. Unfortunately, Anderson says, "there is generally a total lack of understanding in this sector. When your cellphone is stolen, you get emotional. When your data is stolen you don't even realise it has happened. If you get a virus on your system then you get upset and rebuild the system. It would seem that there is no urgency to address this problem."
"The fact is that we have more IP devices and systems that are improperly secured. The responsibility for cyber security doesn't fall only on IT departments, every player in the physical security market, from manufacturers, to consultants, integrators and end-users will have a part to play," adds Cary.
The challenge, therefore, is going to be one of education. The industry needs to inform customers on what is insecure, teach them how to avoid pitfalls and how to protect themselves.
"2017 will also be a year of awareness about cyber accountability," notes Cary. "The burden of responsibility needs to rest with the people who make us think we are secure when in fact we are not. Rising cyber crime and its increasing threat to businesses has organisations taking direct action to mitigate their risk.
So where's the pot of gold?
The common view of the security industry is that it is a great industry to be in because of the uncontrolled crime levels in South Africa. For those in the industry, however, while there is business to be found, it is also a tough industry with price all too often being the deciding factor in buying decisions, often to the detriment of quality and performance.
When looking at which sectors or industries will be the most active when it comes to physical security, Anderson expects to see the private sector leading the way due to the reducing support from SAPS. Within the private sector, Anderson believes the biggest growth areas will be the residential and retail sectors.
However, he says the market is now calling for end-to-end solutions that include technology, response and investigation services. "The response component even includes medical response. There is also a call for specialist, trained personnel to react to big security incidents. This integrated security solution will be everything except the gaol and the courtroom.
Cary sees organisations looking for more return on their video surveillance investments by collecting analytics and customer intelligence gathered by their security systems. Genetec, for example, will introduce a retail business intelligence system in 2017 that will offer people counting, flow management and customer retention data. Significantly, the system will include analysis features that provide end-users with easy-to-read reports on their business. In general, he says the conversion of security data into intelligence will become more important going forward.
What are your expectations for the security industry in 2017? Join the ranks of Nostradamus and let us know what you think will be the main trends in the coming year by sending an e-mail to trends@technews.co.za
Credit(s)
Further reading:
Retail solutions beyond security
Issue 8 2020, Axis Communications SA, Technews Publishing, Hikvision South Africa , Editor's Choice, CCTV, Surveillance & Remote Monitoring
The need for security technology to deliver more than videos of people falling or stealing from retail stores is greater than ever.
Read more...
---
Salto Neo gains BSI Enhanced Level IoT Kitemark
Issue 1 2021, Salto Systems Africa , News
Salto Systems has announced that the Salto Neo electronic cylinder is its latest product to gain the BSI Enhanced Level IoT Kitemark certification for access control systems.
Read more...
---
Olarm launches latest smart alarm communicator
Issue 1 2021, Olarm , News
Olarm launches its latest smart alarm device, the Olarm Pro, which transforms an existing alarm and makes it smart.
Read more...
---
YouTube makes everyone an installer
Issue 1 2021, Bidvest Protea Coin, RR Electronic Security Solutions, ISF SFP, Rhyco Risk Projects, Technews Publishing , Editor's Choice
Hi-Tech Security Solutions posed the question: can companies do all or some of their security work in-house or is there still a need for installers and integrators?
Read more...
---
Cloud video surveillance is in for 2021
Issue 1 2021, Eagle Eye Networks , News
There have been times when cloud video surveillance was a hard sell. Bandwidth management, cost of Internet lines and the fact that video surveillance was solely the responsibility of the physical security ...
Read more...
---
From the editor's desk: Perceptions and deceptions
Issue 1 2021, Technews Publishing , News
Over the last two days I had two interesting conversations regarding the security industry. The first was an old favourite of many, mentioning that if you work in the industry you must be making huge ...
Read more...
---
XtraVision moves to new offices
Issue 1 2021, XtraVision , News
XtraVision recently moved to a new headquarters, having outgrown its current offices in Kempton Park.
Read more...
---
COVID-19 counterfeiting warning
Issue 1 2021 , News
The International Hologram Manufacturers Association warns about the latest COVID-19 counterfeiting scams.
Read more...
---
Improving the intrusion industry
Issue 1 2021, Technews Publishing , Perimeter Security, Alarms & Intruder Detection
Improving the performance of alarm and intrusion detection technicians has been a passion throughout Bryan Rudolph's career in the security industry.
Read more...
---
SHA Risk Specialists launches MyCyberDNA and Bitdefender for SMMEs
Issue 1 2021 , News
In an agreement concluded in conjunction with One Loyalty, SHA Risk Specialists (a division of Santam Limited and the largest niche casualty insurance provider on the African continent) has launched the MyCyberDNA and Bitdefender solutions to its clients.
Read more...
---