printer friendly version
Passport to identity crisis
September 2015 Editor's Choice, Access Control & Identity Management, Cyber Security, News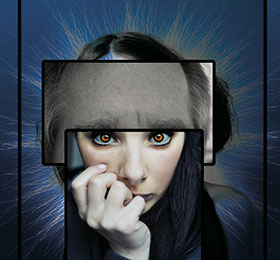 Scores of South Africans woke up to a disturbing reality recently when the British High Commission contacted them to say that their UK Visa Applications, together with all supporting documentation, had been stolen when the courier van transporting these documents to the airport was hijacked.
While these people must deal with the inconvenience of applying for new passports, there's a far more sinister issue at play. When applying for a visa, people are required to include original copies of their most personal documentation. From marriage certificates to bank statements and even their home addresses. In the wrong hands this type of information could create chaos for those people affected.
Identity theft is one of the fastest growing crimes in the world today, one that has given rise to hundreds of criminal syndicates who know exactly how to use your own personal information for their financial gain. This could include hacking into your bank accounts, running up thousands of rand in credit to your name, selling your identity to others, even faking your marriage to an illegal foreigner – and all this combined with access to your home address.
While it's unclear whether these hijackers were specifically targeting the High Commission's documents or were aware of other high value items in the vehicle, but forewarned is forearmed and there are some proactive steps people can take to protect themselves in this case:
• Monitor your personal information like a hawk, keeping a close eye on all banking and card activity.
• File a police report and notify your banks to the fact that your identity has been compromised.
• Close any and all accounts that you believe have been tampered with, and change all of your passwords immediately.
• Place a fraud alert with your creditors.
• Notify Home Affairs about your missing passport.
• Finally, take ownership of your identity. ThisIsMe has launched a service that enables you register on its system, which is directly linked to the Department of Home Affairs National Identification system (HANIS).
• In future banks, financial services providers and identity verification agencies can accurately and positively identify you as a prospective client if you are registered on this system.
Identity theft has unfortunately become a terrifying reality and it can take years to repair your financial reputation should your information somehow land in the wrong hands. Don't hesitate to take those proactive steps to protect yourself against this type of crime. It's never too late to take control of the situation.
For more information contact ifacts, jenny@ifacts.co.za or www.ifacts.co.za
Credit(s)
Further reading:
Taking a hands-on approach to community security
Issue 7 2020 , Editor's Choice
Taking a more hands-on approach to community security is definitely paying dividends for Gallo Manor residents.
Read more...
---
Adaptors can be a danger to the South African consumer
Issue 7 2020 , Editor's Choice
The increased use of devices and appliances has resulted in the increased use of adaptors as well as adaptors-on-adaptors in South Africa.
Read more...
---
Secure cloud VMS in an app
CCTV Handbook 2020, Mobotix , CCTV, Surveillance & Remote Monitoring, News
Mobotix has launched a new cyber-secure cloud video management system that enables complete video management of local cameras via an app.
Read more...
---
The future of open standards
CCTV Handbook 2020, Milestone Systems, Technews Publishing, Avigilon , Editor's Choice
Despite the many benefits of open standards, some companies still produce proprietary solutions. Are the surveillance and broader security markets still committed to open standards?
Read more...
---
The impact of AI on surveillance
CCTV Handbook 2020, Technews Publishing, Axis Communications SA, Hikvision South Africa, Cathexis Technologies, Dahua Technology South Africa , Editor's Choice
Artificial intelligence is a popular buzzword in the security industry that has us expecting real-life science fiction, but what is its real impact?
Read more...
---
Evaluating AI technologies for control room operations
CCTV Handbook 2020, Leaderware , Editor's Choice
Can AI systems improve the performance of control room operators, or even replace them completely? Maybe one day they will, but not today.
Read more...
---
The future of the VMS
CCTV Handbook 2020, Technews Publishing, Cathexis Technologies, Arteco Global, XtraVision , Editor's Choice, CCTV, Surveillance & Remote Monitoring, Integrated Solutions
Will AI-enhanced video analytic apps that can be downloaded and installed directly onto cameras take business away from the VMS market?
Read more...
---
A fresh look at TCO
CCTV Handbook 2020, Axis Communications SA , Editor's Choice
Total Cost of Ownership is a way for strategic buyers to move beyond looking at the upfront price to understanding all costs associated with procuring, deploying and operating a system.
Read more...
---
Surveillance in the cloud
CCTV Handbook 2020, Gentech Services, Vox Telecom, Technews Publishing , Editor's Choice
The cloud, despite inherent bandwidth limitations in Africa and mistrust by some, has become an integral part of the surveillance industry.
Read more...
---
The same security assessment for different reasons
Issue 7 2020, Alwinco , Editor's Choice
Like everything else in life, a security risk assessment also has two sides: one is the proactive approach, and the other is the approach taken 'after the fact'.
Read more...
---