printer friendly version
Visitor Management System launched in South Africa
February 2015
Access Control & Identity Management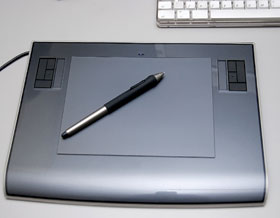 Eco Time Technology recently launched the Visitor Management System (VMS), designed in South Africa by CapeSoft. VMS is a paperless system to control and manage visitors to your business premises. It does away with visitors having to sign registers or visitor sign-in books. Visitors can now sign in digitally via a touchscreen at your reception, or if a more mobile option is needed, an iPad or any other tablet can be used. If you require visitors to carry identification, VMS can print a customisable badge with the visitor's photo and your company logo.
VMS maintains a database of all the visitors registered on the system. Visitors can be classified as a new visitor or returning visitor. The visitor's experience is fully customisable, depending on your business requirements. Some of the customisable options are contact details, company name, reason for the visit, vehicle registration, sign in for a group, equipment declaration (including serial numbers) and many more.
VMS uses photos for easy and quick navigation and identification. All the necessary information for a returning visitor will be stored in the database which means they can be processed quicker. This also means you can track how many times this visitor has been to your premises over a certain period.
Some of the key features of VMS:
• Central visitor application to track visitors.
• Customisable user interface to match your company profile.
• Supports touch screens and/or tablets.
• Single visitor and/or group registrations.
• Optional integration with CS Time, Eco Time Technology's time and attendance and access control software.
• Access rights in CS Time to restrict visitors to certain areas.
• Automatic e-mail notification to person being visited that visitor has arrived.
• Photo capture capability.
• Print visitor labels. Labels can be customised.
• Auto e-mail notification if visitor has not left your premises by the captured departure time.
• Visitors currently on site report.
• Visitor hardware declaration i.e. laptops, tablets including capture of serial numbers.
• Visitors visit history.
If you are a Eco Time client that utilises the latest version of its time and attendance and integrated access control system, the visitor management system can be coupled to this and visitors may then be restricted to certain areas. Visitors can only be authorised by security or reception.
VMS was recently implemented successfully at Peninsula Beverages in the Western Cape. Peninsula Beverages use touchscreen, wall-mounted PCs (kiosks) where new visitors can register or previous visitors can sign in. The registration process is quick (less than 2 minutes) with very little intervention required from security.
For more information contact Eco Time Technology, +27 (0)21 531 6699, gerard@eco-time.com
Credit(s)
Further reading:
A contact-free hotel experience
Issue 7 2020, Technews Publishing , Access Control & Identity Management
Check-in and go straight to your room without stopping at the reception desk at Hotel Sky in Sandton and Cape Town.
Read more...
---
AI digitises coronavirus management
Issue 7 2020, NEC XON , Access Control & Identity Management
NEC XON is using NeoFace Watch and specialised thermography cameras to measure temperature and identify employees and visitors.
Read more...
---
Combining visual and IR face recognition
Issue 7 2020, Suprema , Access Control & Identity Management
The FaceStation F2 offers face recognition and anti-spoofing performance.
Read more...
---
Anviz unveils FaceDeep5
Issue 7 2020, ANVIZ SA , Access Control & Identity Management
Anviz Global has unveiled its new touchless facial recognition identity management and IoT biometric device.
Read more...
---
Touchless biometric options
Issue 6 2020, Entry Pro , Access Control & Identity Management
When it comes to estate access control management, the foremost topic of conversation at the moment seems to be the importance of touchless biometrics.
Read more...
---
Fast access to Kevro production facilities
Issue 6 2020, Turnstar Systems , Access Control & Identity Management
Employee and visitor access at Kevro's Linbro Park premises in Gauteng is controlled through eight Dynamic Drop Arm Barriers from Turnstar.
Read more...
---
Know your facial recognition temperature scanner
Issue 6 2020, ViRDI Distribution SA , Access Control & Identity Management
Facial recognition with temperature measurement is, for the most part, available in one of two technologies – thermopile and thermography/IRT.
Read more...
---
Suprema integrates with Paxton's Net2 access control
Issue 6 2020, Suprema , Access Control & Identity Management
Suprema has announced it has integrated its devices with Paxton's access control system, Net2.
Read more...
---
Contactless check-in at hotels
Issue 6 2020 , Access Control & Identity Management
Onity has delivered the DirectKey mobile access solution to hotel chains around the globe, which allows for contactless check-in and property access.
Read more...
---
UFace facial recognition now in SA
Issue 6 2020, Trac-Tech , Access Control & Identity Management
Trac-Tech has secured the distribution rights to the UFace range of contactless biometric facial recognition and identity management IoT devices.
Read more...
---