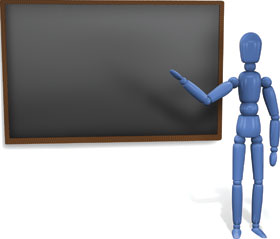 Technical surveillance countermeasures training opportunities
January 2015, Conferences & Events
Eavesdropping Detection Solutions (EDS) is one of a handful of institutions in the world that provide a wide range of professional high quality technical surveillance countermeasures (TSCM) training courses at the EDS TSCM Training Academy in Centurion.
In South Africa we find two types of TSCM service providers. The one group is professional with good fundamental knowledge of the profession's universal principles. The other group (mostly private investigators) has no training, outdated or very basic equipment and focus mostly on uninformed clients.
There are distinct differences between genuine TSCM professionals and those performing services without any qualifications. The EDS courses are aimed at the professional TSCM service providers and practitioners in both the government and the corporate sectors as well as those wishing to enter the profession.
The EDS TSCM courses have been designed for both the seasoned and newer professionals looking to extend their knowledge of the basic as well as advanced concepts in technical surveillance countermeasures. The courses provide training on the current best practices in the world regarding TSCM. Modern threats such as covert surveillance devices operating on GSM, Bluetooth, Wi-Fi and VoIP are studied.
The course groups are small (eight to 10 people) and attendees receive both theoretical and practical training. Attendees work in groups, learn from others, network, identify new threats and the appropriate countermeasures to enable them to stay on top of all the latest threats.
The basic course in TSCM (two weeks) is suitable for the individual who has little or no previous experience in technical surveillance countermeasures. The course has been designed to allow prospective TSCM practitioners, information security specialists and others involved in the protection of information in their organisations to develop the necessary basic knowledge and skills to provide countermeasures services and consultation to their organisations.
The objectives of the advanced course in TSCM (two weeks) are to hone the skills acquired in the basic course and to expose the attendees to advanced theory, techniques and practices.
Other courses offered are operator training courses on the Talan Telephone line analyser, Oscor Green spectrum analyser, an offensive techniques course for TSCM practitioners, the Management and Administration of a TSCM Function course, a TSCM Refresher and Operator Skills Challenge Course and a course in electronics and electricity tailored toward the TSCM work arena.
EDS is supported by Research Electronics International (REI) (USA) training instructors. REI also presents an RF Masterclass and a Telephone TSCM training course at the EDS TSCM Training Academy. Guest presenters from the USA and England teach modules on some of the courses.
To learn more about the various training opportunities please contact EDS on training@tscm-za.com or visit the training section on www.tscm-za.com