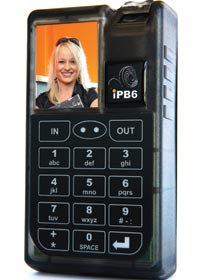 To Africa and beyond
May 2014, News
What do local manufacturers do when faced by tough competition from international vendors who seem to have everything going for them, from quality of products through to brand recognition and acceptance, as well as cost when one considers the cheaper goods available from the East? To make it worse, there is often also a bias against local manufacturers as some South Africans seem to assume locally manufactured products, whether security-related or not, are always inferior to those imported.
The answer, concisely, is you deal with it, as many local companies have done. In this feature on local manufacturing, readers will notice a host of local companies that are not only doing well in South Africa, but selling their products to the far corners of the world. These companies don't have to take a back seat to international competitors, and they don't have to sell their wares at the cheapest rate either; they manage to survive and thrive by delivering good products and services and partnering with companies they and their customers trust.
We approached a few local manufacturers and asked them about the realities of manufacturing locally. Some were so busy they couldn't make time to talk to us (which is bad and good), but two companies were able to give us some insight into the world of local manufacturing.
Beating the giants
One of the questions any company with ambitions of success and longevity must answer is how they intend to compete with the established brands, which have more money and experience. Gary Chalmers, CEO of iPulse, says there are some obvious benefits to being local.
"There are logical benefits such as savings on shipping, local stock, rand/dollar exchange benefits, but over and above this, we also have a very aggressive and mature security market that demands much more from their security than most other markets, and which we are able to deliver against," says Chalmers. "We [iPulse] always try to make sure we bring innovation and simplicity to our products, thus making them easier to use and therefore more reliable."
Darren Lategan from Impro Technologies is rather blunt when he says Impro does nothing to specifically take on international competition. "There is often the stigma that internationally manufactured products are superior to locally manufactured products, but there is no difference between Impro and internationally manufactured products. We are proud of the fact that a local South African company is able to get into a ring with international brands and measure up to the best.
"Impro has redrawn the manufacturing map by thinking globally, but manufacturing locally."
Impro's products are manufactured to ISO 9001:2008 standards and are RAHS compliant, meaning customers are assured of quality products direct from a local source. Additionally, Lategan says customers benefit from very fast turnaround and delivery times, and are not affected by fluctuations in exchange rates.
"A concise understanding of what the local market requires allows us to design and manufacture specialty products that are suited to the South African environment with shorter lead times. As a local manufacturer, our customers benefit greatly from having the supply chain on their doorstep as we have an extensive national network of suppliers throughout southern Africa."
Chalmers agrees, noting that having local support, spares and repairs is not something that can be ignored. "Even though many international products have local partners, they can never offer the same level of service as a local manufacturer.
"In addition to this, locally manufactured products are becoming a major drive inside the DTI (Department of Trade and Industry), with the new codes calling for equal ranking with BEE. The South African government is working hard to drive adoption of locally manufactured products for all the obvious reasons, and this helps customers in South Africa to benefit from using companies like ours."
The question of integration

It's all well to speak of manufacturing products that meet the highest standards, but in today's security world we don't see many opportunities for standalone products. Any product needs to be able to integrate with those from other companies, which means manufacturers need to make sure they can fit into a broader security solution and exchange useful data with other products. Our local manufacturers are very aware of this and cater for integration requirements.
"No product is an island," says Chalmers, "and less so in security than many other places. Therefore, integration is a key to success for a company like iPulse. We have a number of different options for integration, from simple SDKs (software development kits) that allow easy integration with our hardware and software, to low-level integration at the hardware level.
"Different companies want different options and recently we developed a very simple plug-in SDK that allows other people to extract information on a live basis directly from our system, without having to customise a single line of code."
iPulse recently developed an SMS gateway plug-in for a customer who wanted to send an SMS to their customers every time a door was opened. The entire process took less than 2 hours to integrate using the service plug-in.
Lategan agrees that integration is paramount to the success of a large enterprise solution. However, he adds that it is more important to be able to quickly offer the customer their desired output from integration without having the high cost and time associated with a very detailed integration project. "To this end, Impro developed a virtual I/O which gives us the ability to very quickly integrate with products on a protocol level without having extensive interaction with the third party."
Quality control is crucial and Chalmers says it is something that is always a work in progress. "We do our utmost to learn from mistakes and to improve our performance and product delivery every day. Recently, we have begun exploring the ISO standards for quality management, trying to determine which ones would best suit our business so that we can implement an international best practice standard for both our hardware and software."
Impro has been down this route. Its products are manufactured to ISO 9001: 2008 standards, ensuring higher quality. "Moreover, we have a full QA department which monitors quality from the design phase all the way through to manufacturing," explains Lategan. "Since we design and manufacture in the same facility, we are able to manage that process from concept to conclusion."
The question of skills
When it comes to designing, developing and manufacturing products, companies need to ensure they have the right skills available to do a good job. It's a common mantra in South Africa that there are no high-level skills available, so how do manufacturers deal with this situation.
At Impro, the company takes a long-term approach to growing its staff. Lategan says one of Impro's core strengths is that it has a long-standing team of senior developers that have been with the company for over 15 years. "We believe in investing in staff from the beginning and as a result we take people direct from university and train them up and develop them into proficient engineers. That's how we ensure skills are maintained within the company."
Chalmers adds that South Africa has some very talented people. "The pool is quite small, of course, but at the end of the day we do not struggle to keep ahead of the pack on an international level in this regard."
He says iPulse uses a 'Google-style' principle to keep developers and engineers happy by making sure that the environment is the type of place where they want to work at, and by providing them with the toys they need to keep them motivated and happy. "It's worked for us. We have the same core development team today that we had over five years ago."
International support
While it is a bonus for local customers to have the manufacturer close by, what happens when local companies start selling internationally? Setting up international branches can be extremely expensive when paying in rand. One answer is partners who are able to represent you in a reliable manner.
iPulse works "with a very select group of partners in each country that we target, making sure that we provide local training and skills development, and in some cases even the ability to do local repairs," explains Chalmers.
iPulse currently sells products to 29 different countries, predominantly in Africa, and he says the key to success is providing excellent training to the local market and providing much simpler, 'bare-bones' types of products and solutions that are rugged and reliable, rather than trying to be all things to all people.
"Impro has a decentralised distribution network, which means we have established businesses and offices in each continent to handle the respective export markets," Lategan says. "We have Impro USA, Impro Holland and various satellite offices throughout Europe, and although not part of the Impro group, we have a trading office in Dubai, Impro Dubai, which handles the GCC. For all other export markets we have an international sales division at Impro's manufacturing office and we handle the rest of our export markets through them, with distribution to more than 65 countries around the world."
It is therefore apparent that, no matter what biases may exist, local manufacturers are able to meet the demands and challenges of a globalised security market and succeed locally and internationally. And with the help of the DTI, the door would seemingly be open to other manufacturers that make the quality grade.
Impro at work
Hi-Tech Security Solutions was able to take a stroll through Impro Technologies' factory recently to see how the company develops its products as well as its quality assurance processes. We also had a chance to see a few new systems the company is putting in place to improve its output, both in volume and quality.
Impro recently invested in the construction of a purpose built technology centre in Durban. The new facility is Impro's international headquarters for product development. The state-of-the-art technology centre boasts 1 400 square metres dedicated to research and development. Every aspect has been considered in the construction and design of the centre. To the average person the new production room looks like nothing more than a long, bland looking room, but the unique design ensures the optimal flow of production, with a carefully controlled environment allowing for the highest quality output. The key elements taken into consideration were:
Optimal temperature: The powerful air conditioners keep the air at a constant 18 degrees Celsius. This is the ideal temperature which assists in drying out the surrounding air and keeping humidity under control. Certain components are prone to absorbing moisture and when the moisture expands inside the component, it can be very damaging.
Dust-free environment: A separate filtered impeller pushes air into the room, ensuring positive pressure. This prevents dust from being blown into the room, under the doors or through gaps; which also contributes to a cleaner production environment.
Static dissipative: Static is annoying at the best of times, but in production it is detrimental to the highly sensitive components produced. The production room has specialised flooring made of a particular polished concrete, finished off with a diamond-grade polishing machine. Not only is it vital for production to stay static dissipative, but this again contributes to a dust-free environment.

In addition to the investment in bricks and mortar, came the investment into some of the most technologically advanced machinery on the market. The latest addition to the production floor is a Heller 1707 MkIII Reflow oven, fondly known as the 'Pizza oven'. This heavyweight machine allows precise heating – in up to seven stages and two cooling stages – that allows excellent control of the temperature profile, minimal warping and the most reliable process to produce the highest quality product.
Contacts
Darren Lategan, Impro technologies, darrenl@impro.net, www.impro.net
Gary Chalmers, iPulse, gary.chalmers@ipulse.co.za, www.ipulse.co.za